The last time a cricket World Cup rolled around, in 2015, Pakistan were in shambles. With Mohammad Hafeez out of the team after being suspended from bowling, and Junaid Khan missing out through injury, they went into the event on a wing and a prayer, hoping to make things up along the way. Umar Akmal was the wicketkeeper they started with, despite Sarfraz Ahmed being in the squad, and their fifth bowling option was Haris Sohail, who coach Waqar Younis worked desperately on, to make him a left-arm spinner who could provide 10 overs.
Not just that, their opener, in the absence of Hafeez, was Nasir Jamshed, desperately out of form, but who it was hoped, would find the bouncy pitches to his liking, while Rahat Ali, who had only ever played one ODI, three years earlier, was brought in as Junaid's replacement. Younis Khan, never an outstanding ODI player, had scraped into the squad on the basis of a scratchy 100 in Abu Dhabi, and he was part of a Pakistan batting line-up that was out of form, apart from being one-paced. The only surprise then was that they beat South Africa and somehow made the last eight.
This time around, things are a lot different. While in 2015, there seemed to very few options to choose from, now there are a number of players who could be forgiven for feeling hard done by. As always, the strength of the team lies in its pace bowing. While young left-arm paceman Shaheen Shah Afridi and Hasan Ali picked themselves, there was huge competition for the remaining three places, with Junaid Khan, Wahab Riaz, Usman Shinwari, Mohammad Hasnain, Faheem Ashraf, Mohammad Amir and even Mohammad Abbas in the running.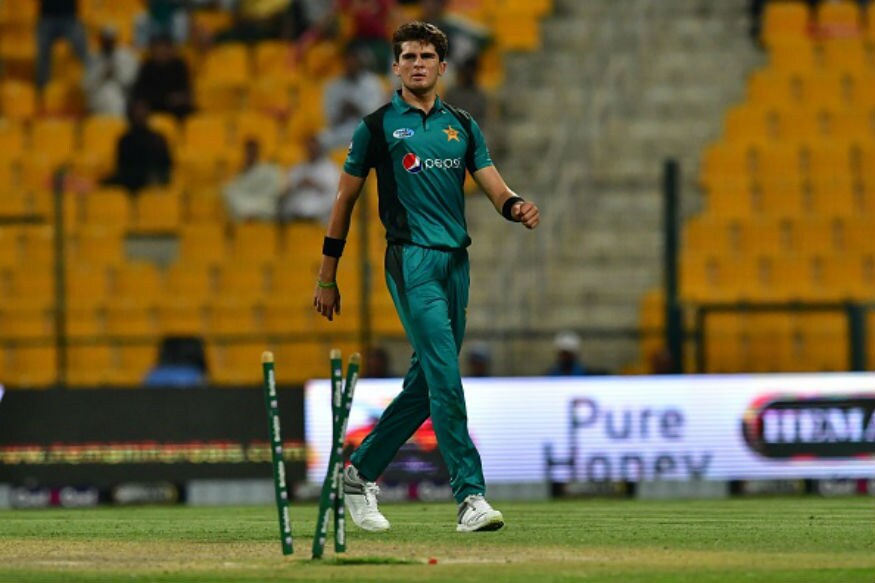 (Getty Images)
Faheem Ashraf's batting ability down the order and his willingness to bowl the tough overs has always been valued by coach Mickey Arthur and captain Sarfraz Ahmed and the fact that he made it was no surprise. Injuries have blighted Junaid Khan's career, but his heroics in the last Champions Trophy in England saw him clinch a spot too. He hasn't always been the flavor of the month, but his ability to bowl a heavy ball, and the fact that he did not concede a single boundary between overs 11-40 of the Champions Trophy (he bowled 10 overs in that period) were big tick-marks in his favour.
The last slot was perhaps the most contentious, with the largely untested Mohammad Hasnain emerging as a bolter to pip the two left-armers, Amir and Shinwari to the post. It has been a meteoric rise for the young right-arm quick. Only 19, the boy from Hyderabad (Sindh) made his first-class debut just last September and was fortunate to be picked up by the Quetta Gladiators as a replacement for an injured player.
When the speed gun topped 150 kmph in the first over he bowled in the PSL, there was a hush in the commentary box. A smooth, easy run-up and an explosive delivery stride immediately marked him out as a player to watch. With Sarfraz behind the stumps for Quetta, it was a great audition for the teenager. He showed that he was not one to be overawed by the occasion, delivering a match-winning spell of 3/30 in the PSL final to take home the man of the match award.
In the finest traditions of Pakistani selections (Wasim Akram, Tauseef Ahmed, Inzamam-ul-Haq to name just a few) he was catapulted into the national ODI squad to play Australia in the UAE, not having played a single List A game before that. Eventually, he did enough to be fast-tracked into the World Cup squad.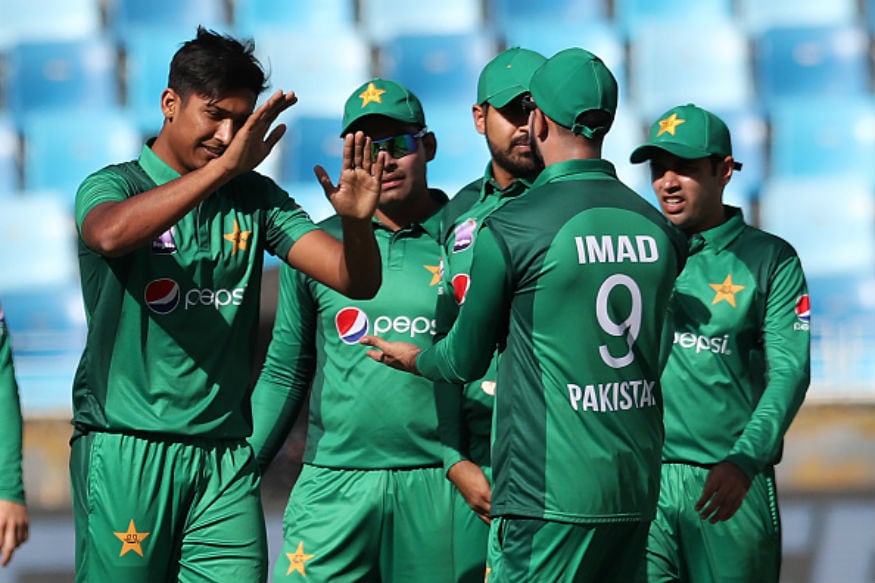 Mohammad Hasnain (Without cap) (Getty Images)
Of the men he pipped, the headlines have been taken by Amir, though he has endured a horror run since his exploits in the Champions Trophy final, taking just five wickets in 101 overs at an average of over 92 apiece. The man most unlucky to miss out though, is Usman Khan Shinwari, who has, in that same period, taken 28 wickets in 110 overs at an average of 19.32 and a strike rate of 23.5. No Pakistan bowler has better figures than his since the last Champions Trophy.
The spin department is rather less glamorous, with young leg-spinner Shadab Khan being the standout. He will have the left-arm spin of Imad Wasim for company, apart from part-time off-spinners Shoaib Malik and Mohammad Hafeez, and the part-time left-arm spin of Haris Sohail. Imad has failed to hit Pakistan's benchmark of 17:4 on the fitness test, scoring 17:3, but will be given every opportunity to clear it before the big event.
In recent years, Babar Azam has emerged as the standout ODI batsman for Pakistan, averaging over 51 in his 59 matches, with eight centuries, and he will remain the team's batting lynchpin.
The problem for Pakistan though is that its top and middle-order are largely one-paced, with everyone other that Fakhar Zaman, who strikes at over 93, being in the early 80s since the 2017 Champions Trophy. It is something that they will be worried about, especially if conditions mandate scores nearer to 350 than 275.
Fakhar of course, remains vital, and he has scored a massive 1190 runs in 27 matches since the Champions Trophy. But break this down further, and the picture is slightly less rosy. Over 43% of the runs he scored in this period were in a five-match series against Zimbabwe.
While runs are runs and it might be unfair to cast aside the runs scored against a lesser team, this was a Zimbabwe side that was bereft of all its top players, who were protesting against unpaid wages, and was barely able to muster up a fight. So, his 515 runs against them at an average of 257.5 needs to be put into perspective. Against all others, he has only managed 675 runs in 22 matches at just over 32.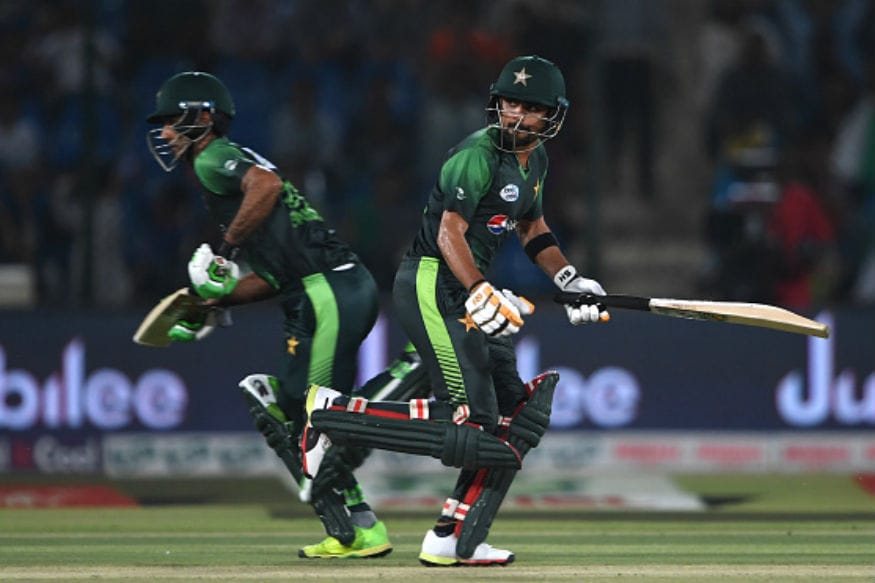 Fakhar Zaman (L) and Babar Azam (R) (Getty Images)
His opening partner Imam-ul-Haq, the nephew of the great Inzamam, also plundered Zimbabwe, scoring three 100s in five games, and while he has proved the critics wrong time and again, his runs against the likes of Australia, New Zealand and India (only 2 games) haven't quite stacked up and not everyone is convinced of his ability against quality bowling. Abid Ali, who scored a century on debut against Australia is the back-up opener. At 31, and having made his list A debut as far back as 2005, he might well have thought his time had passed him by. He is unlikely to figure in the XI, at least in the beginning, but is a handy reserve to have.
Haris Sohail has struggled with injury since 2015, and has only recently got back into the reckoning. A steady left-hander, he has played only 14 innings for Pakistan in the last four years, but the numbers are impressive – 765 runs at a strike rate of over 87 and an average of nearly 70. Two centuries in the recent series against Australia are a testament to his ability. He can provide a few overs of left-arm spin too and he will be even more crucial if Hafeez fails to recover from his injury.
Having broken his bowling hand in the recent PSL, Hafeez hasn't played for the last two months, though he, along with Malik will be expected to provide counsel to the excitable Sarfraz in what promises to be a closely-fought World Cup. Both can chip in with a few overs and both are supremely fit, despite being on the wrong side of 35. Malik though averages just 13 in England and if he doesn't get going, Pakistan have very few options who can get things moving in the middle and towards the end of an innings – the typical finishers.
Asif Ali could have fulfilled that role, as he strikes at over 130, but he hasn't had any massive scores in the opportunities he's had and that might have weighed on the selection committee's mind. Umar Akmal is another who could have been considered, but various team managements seem to have decided that talent notwithstanding, his indiscipline is not something they are prepared to tolerate. Mohammad Rizwan might be the unluckiest of the lot, having scored two centuries against Australia in the previous series, apart from his abilities as a wicketkeeper and outfielder, but there simply was no room.
For captain Sarfraz Ahmed, this will be a mighty test, of both his batting skills and leadership. He has had a tendency to shy away from taking on extra responsibility with the bat, and has struggled to keep his emotions in check when his bowlers misfire. He will need calm heads around him in stressful moments, if Pakistan hope to repeat their heroics of 2017.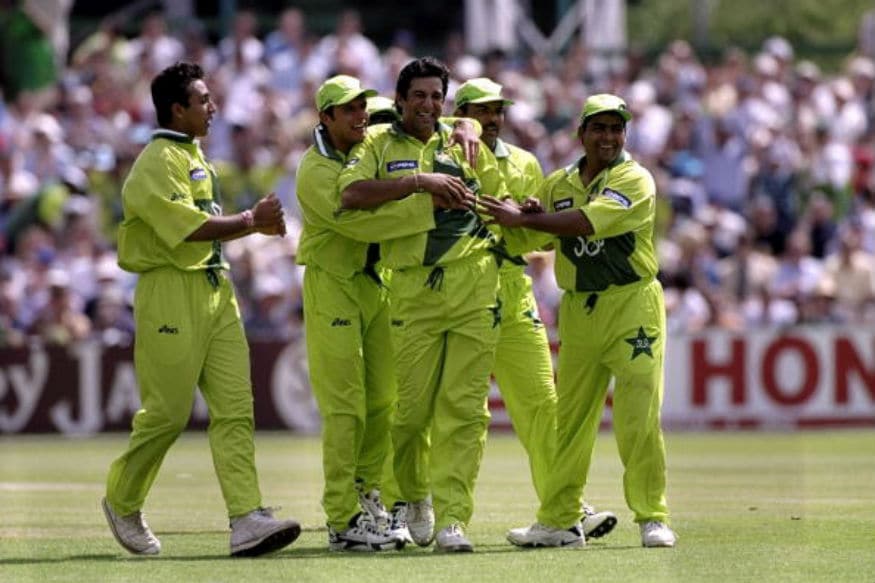 (Getty Images)
If there's one thing Mickey Arthur's teams have done right, especially in England, it is their tour planning. Landing there more than a month ahead of the World Cup, they will play one T20 and five ODIs against the hosts, before playing two warm-up games. This will allow them to make any changes they want to their squad before the May 23 deadline, apart from giving them a taste of the conditions. The games they play cover a number of their World Cup venues, so the planning could not have been better.
The last time a World Cup was held in England and Wales, Pakistan made the final. The squad was studded with stars such as Wasim Akram, Inzamam, Saeed Anwar, Shahid Afridi, Saqlain Mushtaq, Shoaib Akhtar Ijaz Ahmed, Moin Khan and Azhar Mahmood. This time around, there are no real stars, but this is a team that is capable of matching the heroics of two decades ago, if the chips fall in their favour.
Squad: Sarfaraz Ahmed (captain), Fakhar Zaman, Imam-Ul-Haq, Babar Azam, Shadab Khan, Shoaib Malik, Faheem Ashraf, Shaheen Afridi, Hassan Ali, Abid Ali, Mohammad Hafeez, Imad Wasim, Junaid Khan, Mohammad Hasnain, Haris Sohail.
(Hemant Buch is a media professional with nearly 25 years of experience in sports broadcasting. He currently travels the world, directing and producing cricket. While not sitting in front of a bank of monitors, he's indulging in his other passion – photography. He tweets @hemantbuch)