As the nation gets set to cheer for India at the World Cup, one Indian would be busy plotting their downfall in their tournament opener against South Africa on June 5 in Southampton. Meet Prasanna Raman, South Africa's video analyst for nearly a decade.
Hailing from Chennai, Prasanna played for Tamil Nadu Under-19 and even became a qualified umpire before realizing his true calling was outside the field. A post graduate in computer applications, Prasanna quit his well-paying IT job to create softwares for cricket analysis. From receiving no support initially - "you have to score runs on the field, not through laptops," he was told – Prasanna made a name for himself when coach Venkatesh Prasad took him with the India Under-19 side in 2005. Prasanna even worked with the Indian Hockey side for a couple of years before returning to cricket with the Royal Challengers Bangalore in 2008. After impressing the likes of Dale Steyn, Mark Boucher and Ray Jennings, he got into the top analysis job with Cricket South Africa, and is now also the performance coach of Kings XI Punjab in the IPL.
In this interview with Cricketnext, Prasanna discusses the factors that go into analysis, his experience of working with different South African players, the plans for the World Cup, and more. Excerpts:
What's the most basic way of approaching video analysis?
In performance analysis, there are three things that are important. The first thing is whether you can pick up any flaws in your opponents and in yourself. Luckily I'm a certified Level 3 coach from CSA. The second thing is the strategy you set for the opponents, one by one. For example, if you're playing against someone like Faf du Plessis, the first thing you should do is look at his technique. Everyone has different techniques and triggers. You have to analyse his technique, and find out with the base he has got, these are the areas he will be strong at. These are the areas he won't be able to score runs at. Then I'll get the last 2000 runs he has scored against fast bowlers and spinners, to see if the analysis matches the data. The analysis I've made is based on the cricket knowledge I've got. Then I'll start getting the facts. When I get the wagon wheel, I'll check if the two sync.
If I get the sync, I'll get the video footage of the last 2000 balls he faced, and watch them ball by ball. I have to put in that time to be sure in a strategy meeting to say he won't score runs in this area, don't put a fielder there. I have to put in 17-18 hours to analyse one player.
Is that more difficult in tournaments like IPL and World Cup, where there are so many players and so little time?
Before I come into the tournament, I'd have done the analysis for each of the 150-180 players.
If I go to the tournament and then get on to the work, I'll never finish the work. In tournaments like IPL and World Cup, every third day you're playing a different team. In a bilateral series, when you play three Tests, you have one strategy meeting before the start of the first Test match, going through each and every batsman. How to attack him, how to get him out in the first 20 balls, once he settles down what should you do, once he goes big what should you do... you do the plan once and get feedback after the game on how you're executing the plans. In these tournaments, you have to be on your toes.
You'll also have to keep watching every match of a player you're analysing, to see if anything changes.
The classiest example is the first ODI between South Africa and India in Kanpur (2015). The game was getting close, MS Dhoni is batting. Dale Steyn is bowling. I told confidently - Dhoni won't play the lap shot, bring the fine leg in. Next ball, Dhoni laps for four. Based on my knowledge, the data I've got and the wagon wheels that I've seen, I gave a confirmation that Dhoni won't lap. And he decides against it and plays the lap shot... your analysis will look childish. This is the kind of challenges that you'll be put through.
If we are to analyse Kohli, he doesn't play the lap shot too. If there's say 17 required off the final over with Kohli batting, I can with all my confidence say that Kohli won't lap. But that doesn't mean he won't play it. He might.
So if you get 7 out of 10 right, your analysis has really been the talking point.
Can you elaborate on the kind of research you'd put in for the World Cup?
We have enough knowledge about the conditions, what exactly is needed, what approach we should take, what role the spinners will take, what the par scores are... I'll be looking at the last 200 to 300 games in England including domestic games. I'll be studying the Royal London cup. I'll try to come up with a formula to come up with an outline. We have all our bases covered, it's about how intelligently we use them based on the conditions and how teams with winning formulas have gone through.
The most important research is to do with the domestic season and how teams have won ODIs, what theory they've taken, whether the wickets have changed since we played two years back. The scores in domestic cricket are between 320 and 360, but how they achieve the 320, when they attack… these are things I'll find out.
When I have the footage, the non-stop, no sleep late night hours begin. I'll be watching the whole night to see when the ball starts to swing, spin, when the swing gets less... little pointers could turn useful.
Video analysis was a new concept for the older generation. Are all the players in the current era comfortable with it?
When you're working with a squad of 15, one player will be 300% believer in numbers and trends and tactics. Some of them will be 100% believer, some will be 50%. Some will believe in one particular thing but not believe another thing. You should know what to give to each player based on his likes and dislikes.
If you want to dig numbers on Kohli, you can get 500000 different types of numbers. I can't be presenting all the information when we're planning. I should know where there is a crisp point that I can present, when it comes to field setting, plans, when to use a bouncer, where is he vulnerable early on. These, along with proof of video footage. That's what a video analyst should do.
Can you give us examples of players who like inputs and ones who don't?
I won't say there are players who don't take inputs at all. They want inputs that are only relevant to them. Someone like Hashim Amla, Keshav Maharaj, du Plesis... they want all the inputs. They know what to take for their benefit, what to discard. Someone like AB de Villiers is very simple; the only thing he'll ask is - what are the variations the bowler has got, when they will use it at me, and what exactly will the bowlers do in the death overs. When Jason Holder is bowling, what kind of yorkers will he bowl? Will he bowl a wide yorker or a straight yorker? These are the little questions he asks. He won't ask much, based on that he will plan his batting.
Someone like Quinton de Kock, after every single innings he plays, the moment he gets out, he'll put his pad down and sit and ask can I have a look at my innings today. In the practise sessions, sometimes he will even ask 'can you get my 2014 footage of me playing against Rangana Herath in Galle'. He'll watch that and practise accordingly. Hashim Amla is ready and keen to change all the time. He's open to changing his positions for different bowlers like Bumrah, Shami, Bhuvneshwar. They know what they want.
You have to win the trust of the players, the information you've giving is valid, trustworthy, beneficial for them and at the same time it shouldn't overload their brains. The more relevant information I give, it will show me better. It's not about me proving I'm knowledgeable, it's about the benefit of the team.
In some ways, you're doing the job of the coach, with data for proof. How does the territory allocation happen?
I'm a branch to the head coach, the batting coach, the bowling coach and the players. I need to ensure things are channelised in a very particular way where my information is streamlined and beneficial.
I've worked with Stephen Fleming, Daniel Vettori, Otis Gibson, Mike Hesson, Gary Kirsten. The best coaches in the world. The moment I meet a coach, I show the presentation of templates, what I do, what kind of value addition I bring. I say this is the way I normally do, this is the way I function. Are you happy with it? It's not about what I contribute, it's about what I add to the betterment of the coaching. When they know I'm a level 3 certified coach, the belief is there that this man knows something about cricket.
When I pick up a technical flaw for a batsman, I won't go directly to him. I'll go to the batting coach and say this is what I picked up about his trigger, this is what I want to be put to practise. Are you okay with it? That's the kind of a channel you have to go through.
When you win the trust of the coaches, when you work with someone over a period of time, you come to know whether the guy working is reliable, knowledgeable and trustworthy. Sometimes the coaches will tell you to tell the player directly.
The other thing is, I'm the only one in the side to be watching every ball frame by frame. You can't expect the coaches to do that. So when I see a change in Amla's trigger, it's me who can pick it up. I'll play the split screen when he was on top of his game four years ago, superimpose it to the present and see the changes. It's up to me to point that out.
When I see there is a problem, I quietly put my cameras in the nets. I study those and give inputs accordingly. When you take this responsibility, the role of the coach becomes easier. If you expect the coach to drive you, there's no need for someone like me to travel. There are multiple companies to provide data about players. My role is to add the expertise.
Can you give us examples of changes you've done to players' games?
When we played against India in Johannesburg (last year), the wicket was seaming and jumping up left right and centre. One batsman who put up a show for us was Amla who scored 50 in both the innings. The trends of dismissals in Johannesburg, which I won't disclose, I told Hashim to change his position to certain bowlers, which he did. He succeeded.
Someone like Imran Tahir, his legbreaks are now turning up and down. Tahir is normally a bowler who bamboozles guys with his sliders and googlies, all of a sudden he is now bowling more than 60% legbreaks when he normally used to rely on his variations. All of these things require technical changes.
Before the Sri Lanka series, both Tabraiz Shamsi and Maharaj were training with me in Bangalore. The technical changes are very very minute.
There are plenty of cases where the trigger has to be changed. So whenever I find out, someone like Tahir, if he's getting more into a side-on position on his release, where he can impart more turn on his leg-breaks... if I'm providing a change, I don't suggest and stay away. I say this is what I feel, I want to discuss with you. And we go to the nets and work on it. I'll take video footages and show that the leg-breaks are turning a bit more. I ask them if they're convinced. I don't believe in normal eye coaching. For me, it's all about minute frame-by-frame biomechanical body movements.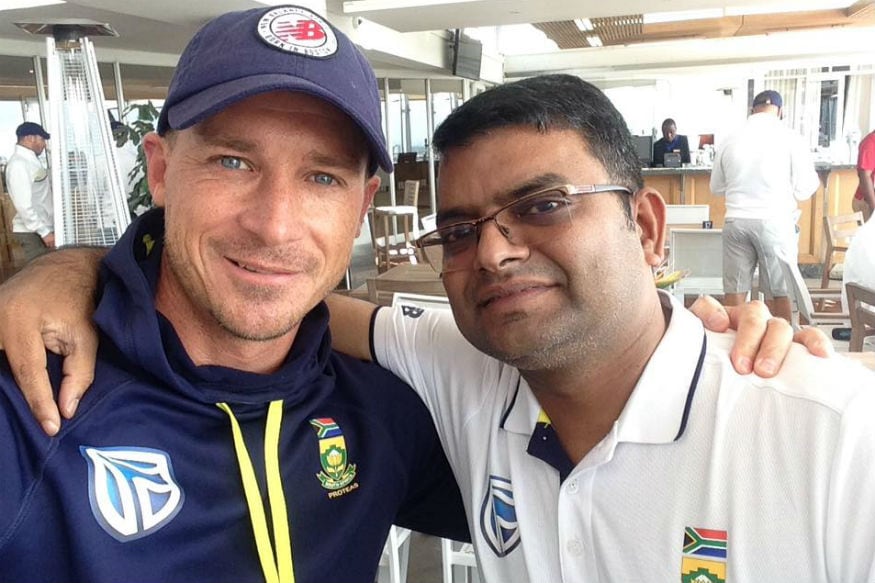 You wouldn't hesitate, even if it's about suggesting changes to a legend like Dale Steyn…
When it comes to fast bowlers, you have to be very very clear about providing technical suggestions because they're injury prone. It's easier to work on a batsman or spinner. The injuries Steyn has suffered are all freak injuries, it's not because of his action. The shoulder was all of a sudden gone in the Australia series, a heel injury against India... when you see him swinging the ball at 35 on IPL wickets, he's getting only better and better.
Steyn has never suffered stress fractures, and he continuously bowled 145kmphs. In the recent Test series against Sri Lanka, he bowled a 10-over spell. Faf ran down to him and said boss, it's enough of it now when he went to take off his hat at 35!
For guys like Steyn, you should be double, triple careful about giving inputs. If you try and do something to get extra swing, you might achieve the extra swing but there could be a greater chance of injury.
Steyn is getting better with age, but Amla's form seems to have dipped. Have you picked up any flaw?
No, there is none. Every single batsman has gone through it. Kohli had a lean patch in England in 2014. Rohit Sharma has gone through a lean IPL considering the great player he is. Amla scored a century against Pakistan in his last ODI series. When you set the tone of scoring the fastest 2000 to 7000 runs and all of a sudden you go through seven quiet months... the dismissals have been bizarre. Full blooded cut caught at point. Flick, caught down leg side. Run out. When the pattern of dismissals is 70% same, either you have been sorted out by the opposition or you have a technical flaw.
When there is no pattern, sometimes these happens. You can't question that. Steyn didn't pick up much wickets in the Tests in Sri Lanka. Now he is swinging the ball in concrete batting wickets in IPL. When you know there's no genuine problem to address, you have to say look your time will come, instead of trying to show off your knowledge.
You started as a video analyst and are now a 'performance' analysts, involved with team strategies. How different are the two?
When I started out, I had data about wagon wheel, pitch maps etc... after one year I realised we'd get all this from cricket websites. In 2008, I called Shivnarine Chanderpaul and asked him to have a look at his batting. He said 'I've already had a look at it in the highlights'. I thought to myself, what value am I adding here? I wasn't making any difference. He was right, he could sit on his bed and watch the highlights. I had to raise my bar.
When we came to the World Cup 2011, Zaheer Khan was getting big reverse swing and India was winning games from nowhere from overs 38 to 40. I told Graeme Smith that Zaheer bowls his fours overs in the first spell with the new ball, then they take the bowling Power Play, and then he bowls two overs in the middle, two overs in the batting Power Play and then three overs in the death. We have to break the pattern. Around overs 28 and 30, Zaheer would come for his second spell. People used to take the batting Power Play later on. I told Smith, the moment Zaheer comes for his second spell for two overs, take the batting Power Play as soon as he ends. They'll bring him back again. At the end of 35th over, nine overs of Zaheer Khan is over. In the last 15 overs when the ball is reversing, they'll have only one over of Zaheer which they'll use in the death. We had to seal the chase by the 48th over.
We were chasing 297, Zaheer came for his second spell at the 34th over. After his two overs, I told Smith to take the batting Power Play. He bowled three overs then, and had only one over after the 40th.
How recipient are coaches/captains to these ideas?
People are bowling spinners to Chris Gayle now. In 2011, it was us who introduced it in the World Cup with Johan Botha bowling with the new ball. I'm a big fan of the West Indies, I'm mad fan of Brian Lara. In the pre match strategy meeting, I asked Smith to open with Botha. He looked at me and said 'do you support us or do you support West Indies tomorrow as well?'
I said no, definitely not West Indies. He asked if I was serious, I said I'm very serious. I told him I can only throw suggestions, it's up to him. He started with Botha, and Gayle got out third ball.
India came to South Africa the same year. Sehwag came with 1600 runs, the strategy was to put a third man in the first over of the Test match. Nobody accepted. All the bowlers said they want another slip as third man is a wasted position. I said third man is a catching position. Lot of debate went on. Smith said he'll take the mid on off, keep the extra slip but also have a third man. We won the toss, put them in, third ball Sehwag slashed and was caught at third man.
You can give the normal strategies of keeping tight lines, squeeze batsmen with pressure...everyone knows that. It's easy to say bowl dot balls in T20s. But how to bowl the dot balls? How to tackle Lasith Malinga? How to score runs off Bumrah? When I sit in a meeting for a game against RCB, I can't say guys just get Kohli and de Villiers out.
Examples of strategies that didn't work?
In a Test against Australia in 2014 in Pretoria. Until then, the teams won hands down bowling first because the wicket in Pretoria gets quicker and quicker. The first day, teams are always bowled out. We were playing for the No. 1 ranking. They had red-hot Mitchell Johnson. Smith asked me what to do - I said bowl first. He put his blazer on and asked again, 'are you sure'. I said bowl first. We lost by 290 runs. I've never seen that in my life. Hard Pretoria wicket cracking up like biscuits.
Johnson was spitting fire. I went to Smith and apologised. He hugged me and said we didn't play well. We didn't maintain the standards. I felt guilty because he was in dilemma whether to bat first or bowl first, and decided because I told him with confidence. He hugged me again and said don't worry.
Things like this happen. If the reversals happen more frequently, you're in trouble.
What is your take on retiring out struggling batsmen in T20s as a strategy?
People were deliberating about Rahane and Pandey's positions in their IPL teams. Rahane then scored a 100, Pandey scored a couple of fifties. They're class players. It's very easy to say retire out batsmen, but it's not how cricket functions. Some players don't have even a run a ball strike rate in the first 15 balls. Of course there is an option of retiring out. Many batsmen wanted Watson out too. There is a provision for the innovation, but it will be a tricky decision. You're killing the confidence of the batsman. You're letting your own batsman down by calling him back. If he does it himself, there is a difference to it. If you sit in the dig out and call him back, his confidence will be crashed. I'd rather see what I can do to improve his hitting ability rather than call him back.
From your experience, name a player who has very little flaws to work on.
Every player has a weakness, if not they'll average 185 in all formats. May not be a weakness, but a little bit of a shortcoming. That's why they're getting out. If you see the wagon wheel of some of the greats, there will be one thin area where they have only six percent of runs scores compared to 16 and 17 in other parts. I don't think there's a player with no shortcoming. The difference lies in the magnitude of the shortcomings. If it's too low, then they emerge as legends.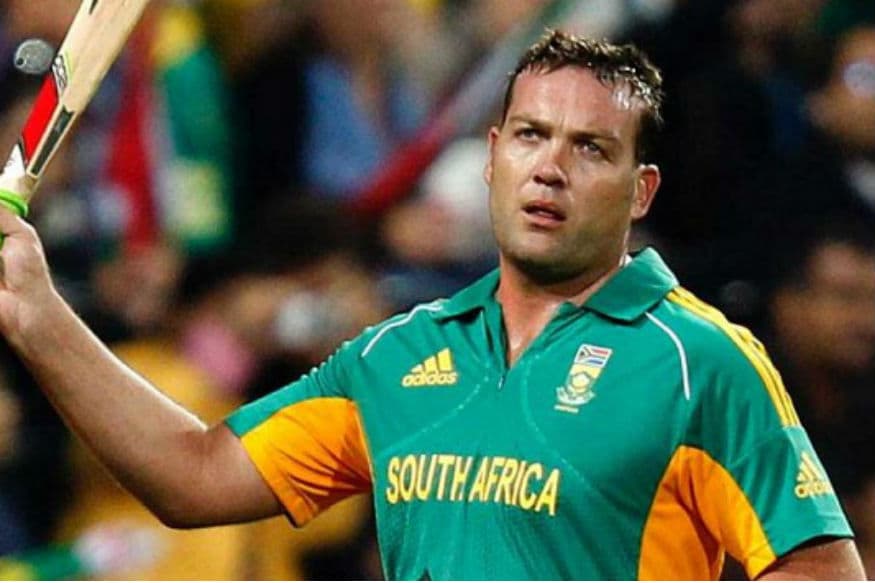 I'd go with Jacques Kallis. It happens for everyone at the fag end of their careers that one failure could put doubts. The only reason why Kallis has been successful is, until the last Test he played against India in Durban, and when you see his first Test in 1996, his technique hasn't changed. I don't want to mention other names, some legends who scored more than 10000 runs struggled with doubts on technique in the latter stages. Whether they should press forward, whether they should have a trigger, or a double trigger...when you compare, they would have changed their techniques in the last five years twice or thrice because of desperation to match their past performances. When you look at Kallis, his last innings had the same back and across moment, it never changed, he was rock solid through the years. With age, your reflexes come down and your back takes a beating. It becomes stiff and you become slightly upright. All this never happened with Kallis.