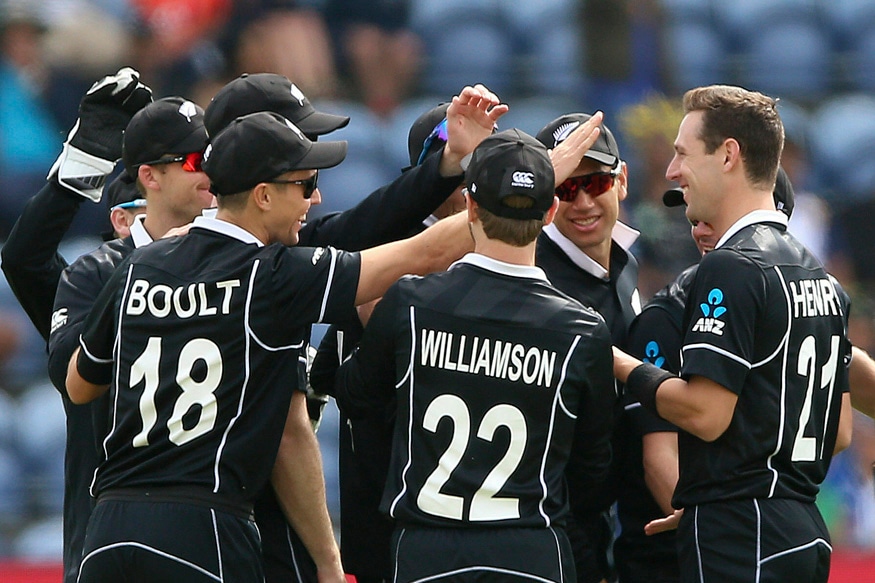 The last time New Zealand came across South Africa in an ICC World Cup game, it ended in an epic win for the Black Caps at the Eden Park in Auckland in the 2015 World Cup. Four years hence, the two sides will face off once again with the 2015 World Cup runners-up Kiwis in the ascendancy while South Africa are barely managing to survive in the ongoing edition.
New Zealand, after a washed-out game against India last week, will resume their World Cup campaign against South Africa at Edgbaston on Wednesday (June 19).
Six players from each XI who either celebrated or shed tears at Eden Park in 2015 return for this clash: Martin Guptill, Kane Williamson, Ross Taylor, Matt Henry, Tim Southee and Trent Boult for New Zealand and Hashim Amla, Quinton de Kock, Faf du Plessis, JP Duminy, David Miller and Imran Tahir for South Africa.
"No it hasn't (been mentioned) but occasionally you see some highlights from that game at the 2015 World Cup and for those of us involved in that game it's hard not to bring a smile to your face," Black Caps batting coach Craig McMillan was quoted as saying by stuff.co.nz.
"It was a wonderful game and a shame someone had to lose on that particular day. Both sides were worthy of winning," the former Kiwi all-rounder added.
The 2015 semifinal win was Black Caps' fourth straight World Cup win over the Proteas, stretching back to 2003 and including the 2011 quarterfinals in Dhaka.
Since the last World Cup, the two sides played eight ODIs with South Africa winning five of them, including both series deciders. The last meeting was in March 2017, back at Eden Park when South Africa won by six wickets.
Asked about the sides' varying trajectories, McMillan said, "We've had a lot of changes too from 2015 and that's something teams have to work out post-World Cup, what players are going to be around in four years' time and who might not be.
"In terms of getting some younger players, some newer players that experience so when they come to the World Cup they're ready to go, that's something we've worked on the last four years. I'm not sure where South Africa are at with their playing personnel but what I know is they're a very dangerous side with quality players," he added.
South Africa have already lost to England, Bangladesh, and India before a West Indies washout and finally managed a confidence-boosting canter over Afghanistan. They need to win their next four to qualify for the semifinals.
Unbeaten New Zealand had a lucky escape against Bangladesh and after their India washout are yet to face a powerhouse rival. This will be their first match in 11 days, too. "The guys are very excited to be outdoors and training," said McMillan.