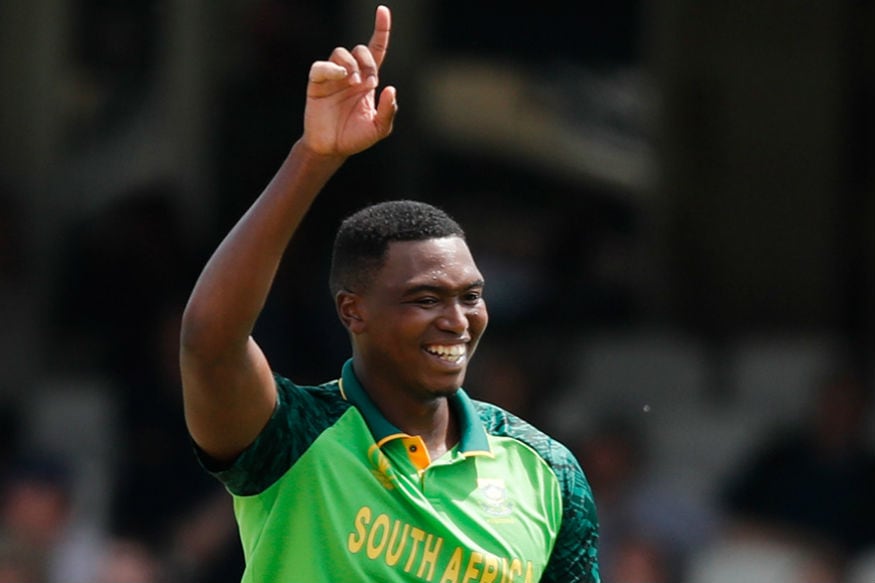 South Africa seamer Lungi Ngidi has confirmed he is fit for his side's crucial ICC World Cup 2019 encounter against New Zealand at Edgbaston on Wednesday (June 19).
Aside from suffering three defeats in their opening three games of the competition, South Africa have also had to deal with multiple injury concerns.
Ngidi impressed in the opening two games of the tournament, including picking up a three-wicket haul against England before suffering a hamstring injury.
"It's been tough. Injuries are never nice, but with the support staff that I've had around me it's been pretty good and I've been alright," Ngidi said. "It's just been frustrating not being able to play.
"I've just finished a fitness test today and passed that, so I'm match-fit ready. It's 100 per cent. That's how the fitness test goes and if you're not bowling at 100 per cent then you're not ready to play."
Having managed a win against Afghanistan and a point from their washed out encounter against West Indies, the Proteas still retain an outside chance of making the final four.
South Africa will have to get a positive result in their next four games of the tournament, with their first challenge being against an undefeated New Zealand side.
However, Ngidi pointed out that putting pressure on their middle order will be key to South Africa's chances.
"I don't think their middle and lower order have been tested enough," he said. "They have got the bulk of their runs at the top of the order, so if we can get one or two maybe we can test them. I think then you could be looking at a different situation with their batting."