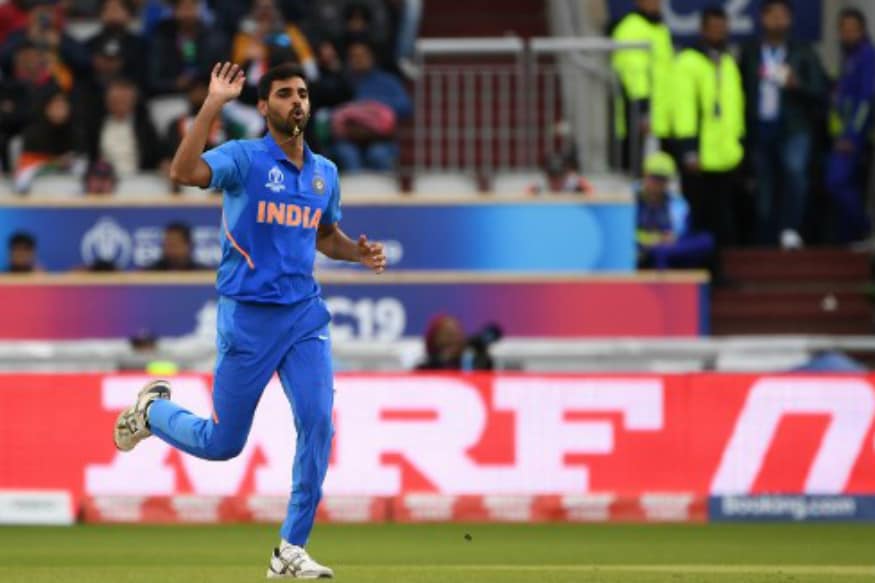 With three impressive victories so far, India are functioning like a well-oiled unit at the World Cup. However, with opening bowler Bhuvneshwar Kumar now possibly sidelined for the next three games, they have another injury headache to contend with after opener Shikhar Dhawan, whose return is unclear after he injured his hand in the game against Australia on June 9.
As things stand on Monday (June 17), skipper Virat Kohli and head coach Ravi Shastri only have 13 fit players to choose their final XI from for India's next game against Afghanistan in Southampton on Saturday (June 22).
Bhuvneshwar walked off the field without completing his third over after landing awkwardly at the crease and straining his hamstring, as skipper Kohli confirmed after the game against Pakistan in Manchester. While the BCCI have already flown down Delhi wicketkeeper-batsman Rishabh Pant as backup for Dhawan to Manchester, there will be no standbys called up for Bhuvneshwar just yet.
"The Indian team have been given complete break for the next two days. The team management is not considering calling up standbys yet. We'll review Bhuvneshwar's fitness again after a couple of days and the team already has Shami to come into the side as his replacement against Afghanistan," a BCCI official told CricketNext.
The Indian selectors had announced five standby players — Pant, Ambati Rayudu, Axar Patel, Navdeep Saini and Ishant Sharma. If a pace bowler got injured Saini was supposed to be first replacement but the Delhi paceman is also sidelined by a side strain from which he is recovering at the National Cricket Academy in Bengaluru.
"I don't think Saini will be called up as replacement now because he is recovering from a side strain at the NCA. He was supposed to come to England as one of the three net bowlers but the injury prevented him," the BCCI official said.
Asked if selectors have to stick to this list of five standbys, the official said, "The call is up to the selectors. Saini is not available from this list. If needed, they can opt to call Ishant or any other bowler."
Earlier, Kohli told the host broadcaster on Sunday (June 16) that Bhuvneshwar could be sidelined for 2-3 games.
"Slight niggle (in his left hamstring) for Bhuvi, he slipped on one of the footmarks. He's out for two, maybe three games, but he should come back for us at some stage during this tournament. He is very important for us," Kohli said after India's 89-run (D/L method) win over Pakistan.