Not since the final Ashes Test of 2005 has English cricket faced such an important game. However the contrast between that match and Sunday's could not be greater, and not just because of the different formats.
That Oval Test marked the end of a series that had gripped the nation: cricket was on not just the back pages of the newspapers but the front ones too and the England cricketers who were going toe to toe with their more celebrated Australian opposition transformed into household names.
Now though, despite hosting this World Cup in front of packed out grounds, the tournament has barely penetrated outside its core bubble of long-standing and devoted supporters. Despite this England team entering as favourites, making it to the final and (brief wobble apart) all while playing in the thrilling style that has become their trademark, cricket fever has not swept the nation; the competition has barely made any national waves at all.
It oversimplifies the situation somewhat, but a lot of blame for that can be traced back to the fact that the tournament has not been on free to air television in England. While Jofra Archer has been uprooting stumps and Jason Roy launching sixes out of grounds. the majority of the nation has been oblivious. One only needs to look at the massive TV viewing figures for the recent women's football World Cup, crucially shown on terrestrial television, to see that a huge opportunity has been missed.
England's Chris Woakes (right) celebrates after picking up a wicket against Australia at Edgbaston. (Pic: AP)
It is for this reason that Sunday's game represents such an important moment for English cricket – not only because on the field it will be the country's first World Cup final in over 27 years, but crucially because off it it will be shown on free to air television.
Generations were inspired to play cricket in this country by the events of 2005, but that was the last time England players were seen on terrestrial television – Alastair Cook famously playing his entire career behind the paywall of satellite tv.
Sunday's final therefore represents a huge opportunity for English cricket as for the first time almost the entire country will be able to watch the national team. Not only that but in a World Cup final and with quite comfortably the greatest ODI side England has ever produced.
Suddenly a whole new generation of fans will be able to enjoy the freakish talents of Jos Buttler or the leg-spin devilry of Adil Rashid, the knock on boost to grassroots cricket in England invaluable – and the exposure to the game for thousands of potential new fans priceless.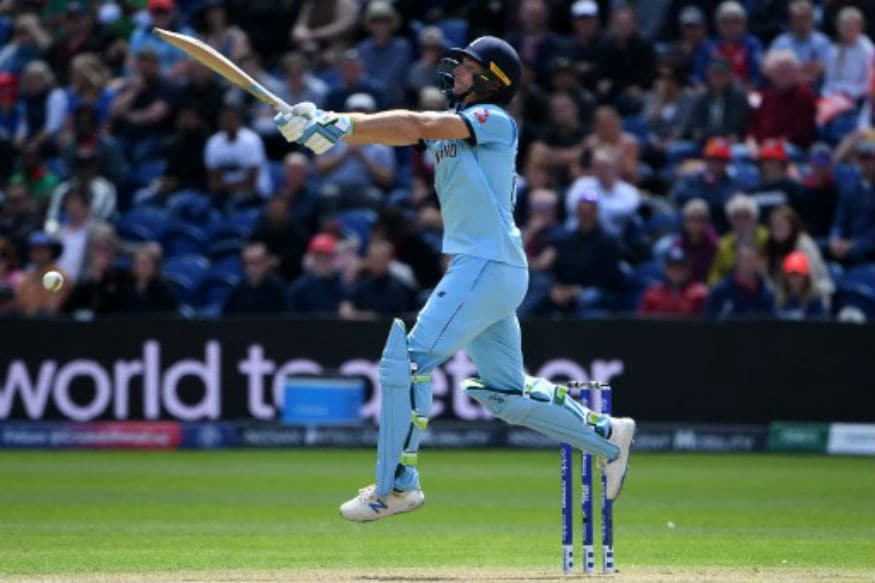 England's Jos Buttler leaps into the air to play a shot. (Image: AFP)
The ECB has been so keen to attract a new audience to the game that next year sees the launch of the much-derided Hundred competition, an expensive gamble that shows just how desperate English cricket's governing body is to find new fans and provides some context as to why Sunday's final is such an important moment for the sport in England.
Of course Sunday's game is also enormously important in its own right. After over six weeks of action cricket's biggest tournament will reach its climax, the tournament favourites and hosts England facing off against 2015's runner-up and perennial dark horses New Zealand.
That pairing of sides means the World Cup will have its first new holder since Sri Lanka lifted the cup in 1996 – a huge moment for whoever manages to come out on top.
Having overcome their group stage malaise, England have been rampant in their last three games and will start as heavy favourites. That however is unlikely to phase New Zealand: they seem to thrive as underdogs as India's vanquished semi-finalists will attest and having lost the final in 2015 much of the side have experience of what to expect on the day.
It promises to be a thrilling occasion and, particularly if things go their way on the field, one that should also have a huge impact on the future of the game in England.