In the aftermath of Australia's semi-final stumble, the most productive place to start is identifying what it isn't. It is not embarrassing. It is not disastrous. It is not unexpected. Picking up specifically on that third point, expectation management is not something that Australian cricket does well. Informed by the enduring success of a very recent golden generation that looked for a time like it would never end – which spanned three consecutive World Cup wins – there is a certain assumption about teams that wear green and gold.
It was impossible to avoid in the lead up to this elimination game and was nearly impossible not to get sucked into, that Australia had won four of the last five trophies that matter most and had never lost a semi-final stretching back to the first edition of the tournament in 1975. Aaron Finch noted it himself in his pre-match remarks. I did too, in my preview. But really, stepping back from it, this is as relevant as citing the batting average of a player walking out in the fourth innings on raging turners as evidence of what they can do on a flat belter.
Yes, there was some notable continuity between the team that was defending the title from 2015, but – as all good financial institutions are duty prudentially bound to state in Australia – past performance is not a reliable indicator of future performance. Australia were not going to beat England today because in 1999, they snuck over the line at the corresponding fixture. Australia weren't going to win this Cup on the basis of some inherent superiority.
What is Australia's final-four finish really reflective of, having reached second place in the group? Considerable and meaningful progress – the most significant period of growth since the ball tampering fiasco in Cape Town last March. Having stunk out the ODI universe for the majority of time between World Cups, they found a way to stitch together a series of very impressive wins through the group stage. Overall, they accounted for themselves well.
This isn't to treat their final loss with kid gloves. At Edgbaston, they had a shocker from the opening moments. They ran into an opponent who had been finely tuned for a match just like this for four full years and for whom everything clicked. But it was for Australia everything clicked for large swathes of the competition. Finch and David Warner clocked more than 1000 runs between them and a handful of tons. Mitch Starc took more wickets than anyone ever has in a single World Cup. Alex Carey came of age. Steve Smith has shown enough to suggest that he has lost nothing in the 12 months he spent stranded on the sidelines.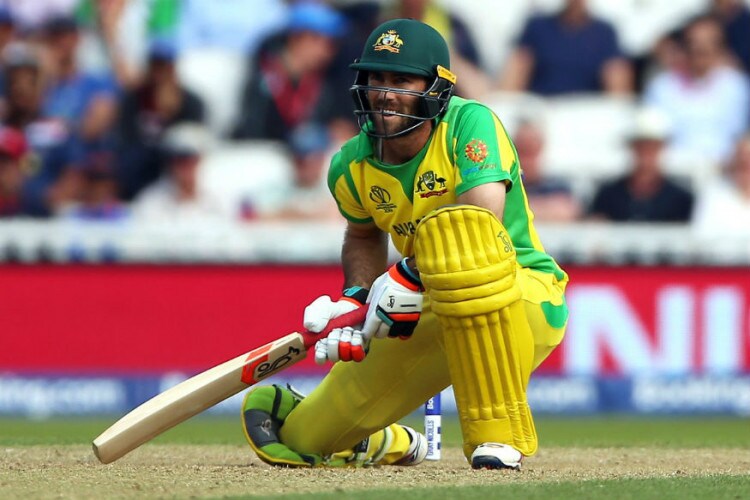 Equally, the reigning champions were exposed for areas that had never been quite right since 2015. Adam Zampa and Nathan Lyon, two spinners used had their moments but were never able to take hold of a game. Marcus Stoinis misfired when he wasn't injured. Glenn Maxwell gave his critics all the ammunition they needed. Whereas England are as close to the finished product in this form as can be imagined, Australia remains very much a work in progress. That's the primary reason the 'perfect game' they spoke of for six weeks never materialised.
It is with this perspective that the young leaders will be here again four years from now. Take Pat Cummins, who could not have done much more with ball in hand. Asked after play where it ranks with other disappointments, he was happy to say that he has experienced worse. That might jar when thinking purely of the stakes of the game at Birmingham but not when reflecting on the annus horribilis that was Australian cricket's 2018.
"It's annoying," he continued. "I'm peeved off at the moment. But I'll wake up tomorrow and will be pretty proud of where we've come from. (On year ago) If you told us we would have been in a semi-final and come second in the group stage we would have been really happy. This is the knockout stages and it happens. You can get beaten by a better team on the day. It's unfortunate but we're really proud of our tournament."
Carey, another man trusted in a leadership position who might very well be leading the side by the time the 2023 World Cup rolls around, echoed this same calm sentiment. "If we go back 12 months people outside probably wouldn't have given us a chance to make the semi-finals," he said. "There is disappointment to get here and not be in the final – that's the ultimate goal to go on and win it. But I think if we go back over the 12 to 18 months how far this playing group has come, it is something we are proud of internally."
Being a dreadful game for finish lines – even as obvious as World Cups – these tourists will move on. In the same way that England cricket has maintained a laser-like focus on the current carnival, nothing energises Australians like an Ashes series. It is the teams that don't win or retain the urn that experience the indignity of mass sackings, for better or (almost certainly) worse. When they return to Edgbaston for that first Test it won't be as world champions, but they will be as a side that has turned a corner over the last six weeks.