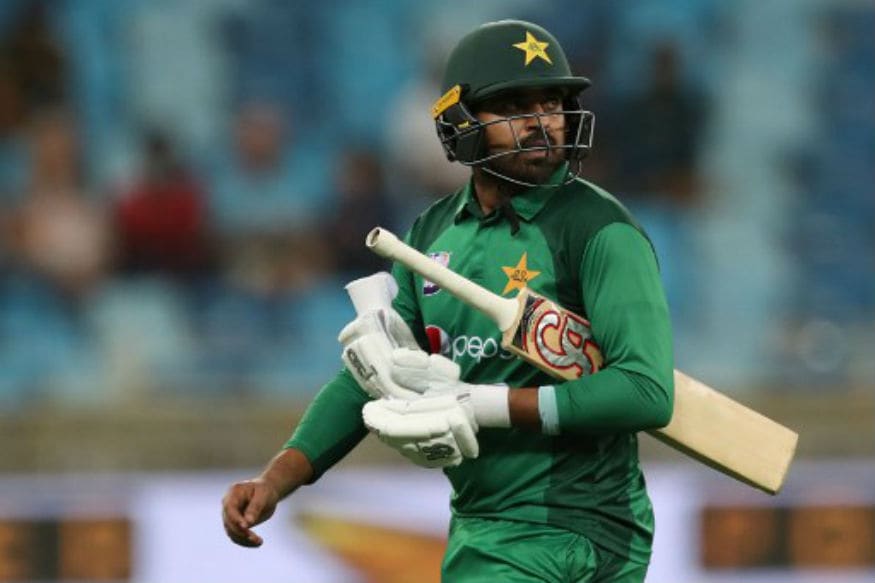 Pakistan middle-order batsman Haris Sohail has said the team is looking at their tour of England as an opportunity to get used to the conditions in the country, with it being their last assignment before the World Cup commences in England on May 30.
"The World Cup is still a little while away," Sohail told ICC. "Before that, we have a very important series against England. England is a quality side, the No.1 ODI team. If we win that series, we'll get a great deal of help in getting used to those conditions. We still have about 10 matches to go before the World Cup if you count all the practice matches. So we're hopeful of getting acclimatised well and producing good results at the World Cup."
Sohail, who scored two centuries against Australia in their recently concluded series in the UAE also spoke about his own form and confidence heading into the series against England and the World Cup.
"Since the Australia series, my confidence and form is in a good place," Haris said. "Over the past few days, I wasn't feeling too great, but a match situation is different, and in the (practice) match we played, the ball felt great on the bat."
One of the concerns surrounding the Pakistani batsmen was their inability to score runs at a pace the modern game demands. But Sohail, who scored 291 runs in the series against Australia at an average of 72.75 insisted that it was not going to be an issue for them.
"Cricket is a different game nowadays. Now, when your No.3 or 4 plays a big innings or gets a hundred, batsmen play around him," he said. "In ODI cricket, a total above 300 is now par. Not in the UAE, where pitches are slower and you need to take more time. But definitely that applies in countries like England. So over there, you'll see us play more aggressively."
Babar Azam, who is ranked No. 1 in the ICC T20I rankings for batsmen also said that he is more than capable of hitting big when the situation demands it, even if he is generally more suited to playing traditional cricketing shots.
"If I can be No.1 in the world without power hitting, then I don't need power hitting," he said. "But when I need to, I utilise it well. I don't just play along the ground. I practice hitting the ball big and when needed, I use it. My role is to play out the full overs. My individual role is to take the innings as deep as I can and perform in a way that benefits the team most of all."
Pakistan's series against England will start with a one-off T2OI in Cardiff on May 5, with the all-important ODI series beginning on May 8.