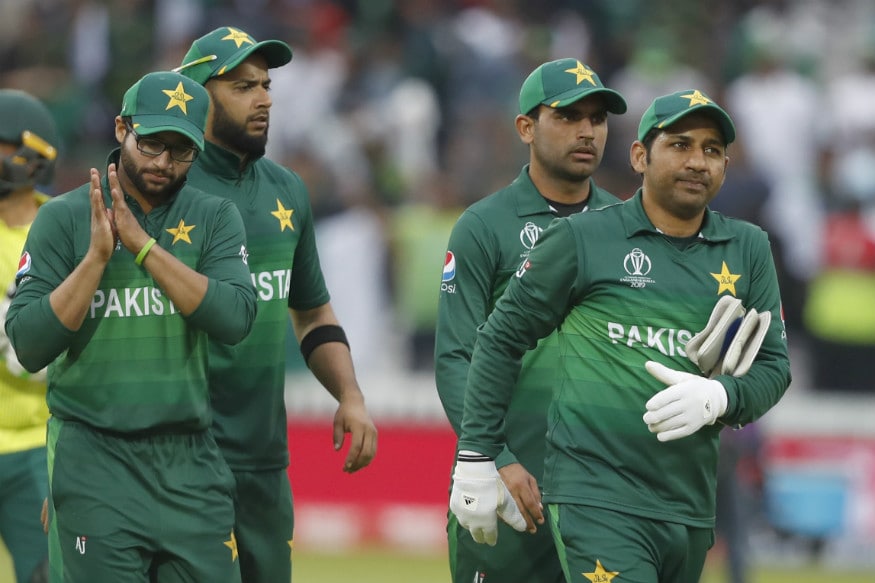 They were down and out in the first half. They fought back against all odds and were brilliant in the second half and almost made it to the semi-finals.
Yes – that in a nutshell was Pakistan's story in the ICC World Cup 2019.
Pakistan's dramatic campaign ended even as they beat Bangladesh by 94 runs at Lord's. They ended the group stages with 5 wins and 3 losses (and one washout) from 9 matches – for a total of 11 points but were edged out on Net Run Rate by New Zealand.
Pakistan's 2019 World Cup campaign had an almost identical pattern to their fightback in the 1992 World Cup – the difference being they went all the way back then but just fell short of making the knockouts this year.
They started with a whimper and ended with a bang but sadly for them, that bang wasn't loud enough!
The First Half – Poor All-Round Performance
Pakistan lost 3 and won just one of the first five matches of their 2019 World Cup campaign. They were bowled out by West Indies for 105 in their opening fixture at Nottingham and then walloped around the park as West Indies wrapped the chase in under 14 overs – this was Pakistan's biggest defeat in the tournament and one of the major reasons for their poor net run rate.
They then did what only Pakistan can do – they hammered 348 in the same venue against the home team and the favorites and caused a huge upset with their narrow 14-run win.
They were unlucky that their match against Sri Lanka was washed out – a match where they should have had the upper hand. They were impressive for a part against Australia but were beaten by 41 runs before receiving another World Cup drubbing by India by 89 runs under the Duckworth-Lewis Method.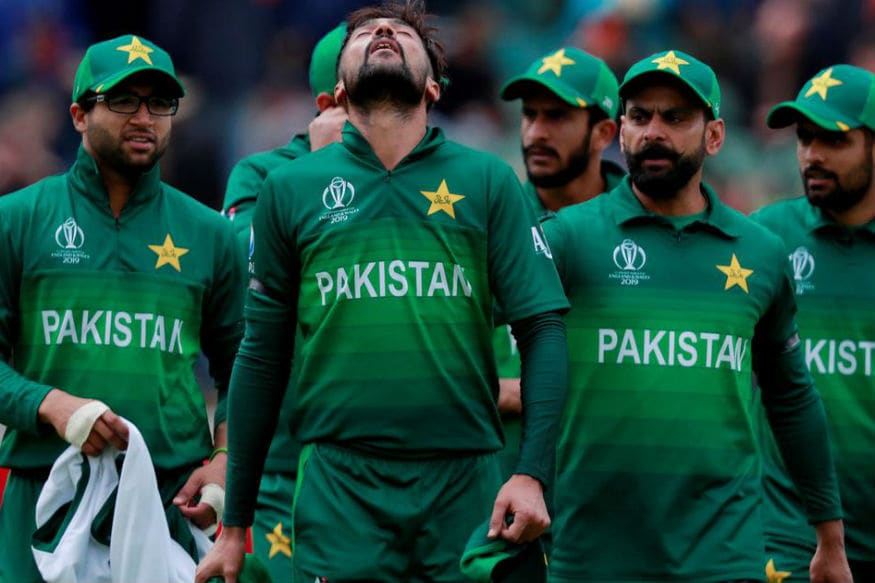 Pakistan had a combined batting average of just 26.02 till this stage in the tournament – only better than West Indies, Sri Lanka and Afghanistan. They had registered 5 fifties but no hundreds. Just for perspective, India had a combined batting average of 63.57 and New Zealand of 48.27 (the top 2) till this stage.
Amongst the recognized batsmen, only Babar Azam averaged above 40.
The Pakistani bowlers did not fare any better in this half. At 39.51, their combined bowling average was, again only seventh-best. Their economy of 6.55 was the worst in the tournament.
Apart from Mohammad Amir, who had picked 13 wickets in 4 matches, the rest of the attack looked toothless. The next highest wicket-taker was Wahab Riaz with 5 wickets and most of the other bowlers (except Amir) had conceded above 6 runs per over.
The Turnaround – a Brilliant Second-Half
Pakistan should courage and fought back to win four matches on the trot – they beat South Africa by 49 runs and New Zealand by 6 wickets, were given a few jitters against Afghanistan but overcame them by three wickets and finally thrashed Bangladesh by 94 runs to end their group stages.
Pakistan had a combined batting average of 38.85 – the third-best in this half and a significant improvement from the first. And even higher than India's – 37.17! They registered two hundreds and four fifties in this phase.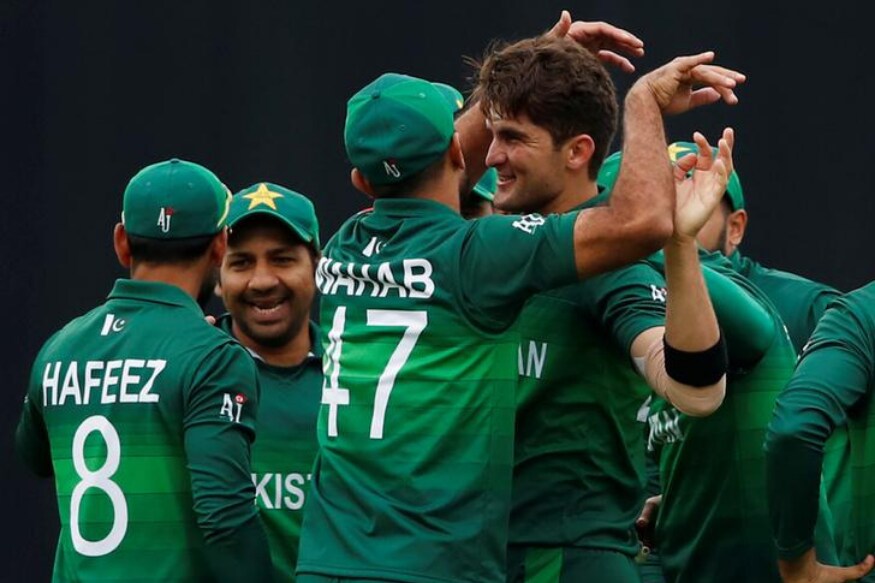 Their bowling average came down to 28.03 – and was third-best only after Australia and India. Their bowling strike rate at 35.3 was also the third-best behind India and Australia. There was a dramatic improvement in their economy rate too – from the worst, at 4.76 it became the best in the tournament! That is how good Pakistan were with the ball in this half.
Shaheen Shah Afridi picked 14 wickets in 4 matches at 11.71, Shadab Khan picked 7 at 28 and Wahab Riaz also picked 6 at 27.16.
It was almost like Pakistan had sent two different teams in the two phases of the tournament.
A MIDDLING PERFORMANCE OVERALL
Overall, courtesy the poor first half, Pakistan had a middling tournament. Their combined batting average of 31.7 was only the sixth-best in the tournament (as of 6th July). Their combined strike rate of 90.2 was the fifth-best and they registered two hundred and nine fifties. India, England, Australia, Bangladesh and the West Indies – all had a higher number of individual 50-plus scores.
Babar Azam – 474 runs in 8 innings at an average of 67.71 and strike rate of 87.77, including one hundred and three fifties – was the only Pakistan batsman amongst the ten highest scorers of the tournament.
None of the other recognized Pakistani batsmen averaged above 40. Imam-ul-Haq had a modest run in the tournament with 305 runs from 8 innings – but this included his hundred in a dead rubber (almost) against Bangladesh. Fakhar Zaman had a miserable tournament, scoring just 186 runs at 23.25 including just one fifty.
Pakistan suffered on account of not building enough meaningful partnerships consistently throughout the tournament. Their partnership average of 33.19 was the sixth-lowest of the tournament. They registered just three hundred partnerships in the tournament.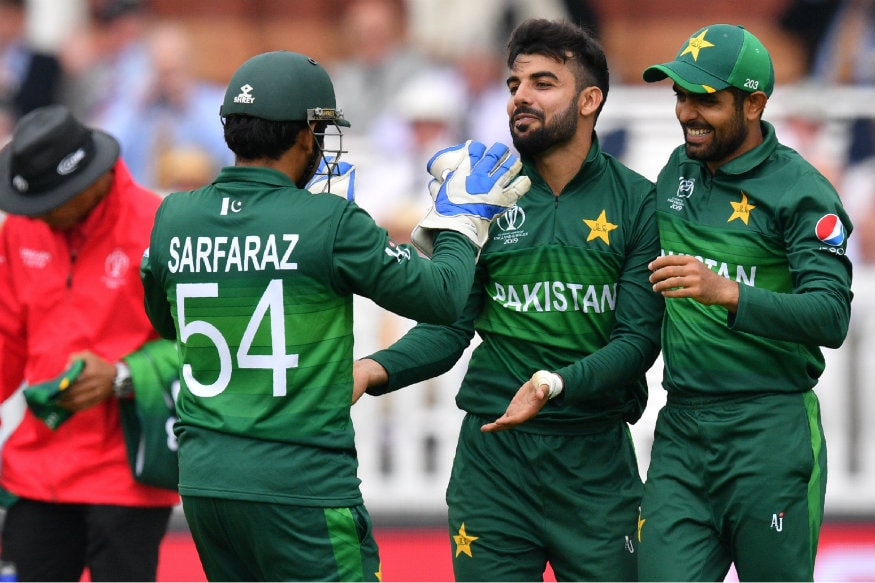 Pakistan's bowling average of 33.2, was also, overall, only the fifth-best in the World Cup. Their economy at 5.58 was the seventh-worst in the tournament, even poorer than Afghanistan's – an indication that, on the whole, their bowlers were unable to restrict the opposition batsmen.
Amir and Afridi were the notable exceptions with the ball for Pakistan. Amir picked 17 wickets at an average of 21.05 and economy of 4.9 while Afridi bagged 16 in just 5 matches at 14.62 at a strike rate of 17.6.
The rest of the bowling unit was pretty ordinary. None of the other bowlers averaged below 35. Riaz picked 11 wickets but at an average of 36.36 and economy of 6. Imad Wasim was poor and could pick just two wickets in 5 matches. The biggest disappointment though was Hasan Ali, who had just two wickets to show from 4 matches and was the most expensive of the Pakistani bowlers going for 7.75 runs per over.
In the end, it was a case of so near and yet so far for Pakistan in this World Cup. Their crushing defeat to the West Indies and their washout against Sri Lanka – these two matches were the difference between a semi-final spot and a ticket back home for the Pakistani team.