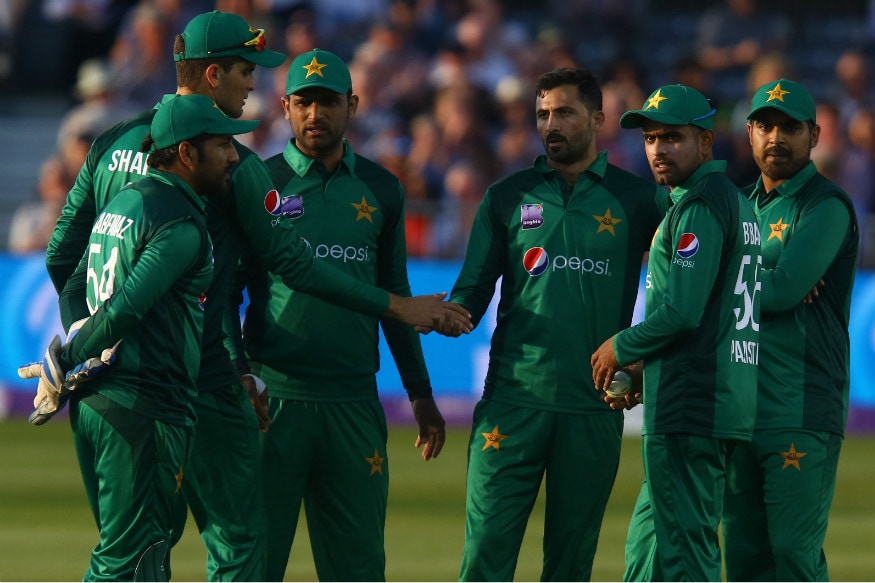 Pakistan were in a mess before the previous World Cup. A horror tour of New Zealand saw them make all sorts of inexplicable selection calls. This time around, they seemed a lot more settled.
Despite a five-nil drubbing at the hands of Australia in the UAE, it was clear that the selectors were trying out their options with an eye on the World Cup. The result of the series was subservient to the greater cause of identifying the right players for the main event that would follow.
But another series whitewash, this time in England against the hosts has meant that Pakistan look to be in the same boat four years down the line. The panic button has been pressed and scapegoats have had to be found.
It is inexplicable how a bowler who had been dropped from the team for non-performance, and who had not played the team's last nine games, is suddenly so much better than some of those he had been left out for. Mohammad Amir seems to have the luck of the Gods on his side.
Junaid Khan. (Twitter/Junaid Khan)
It may be strange to say that for a player who had to spend some time in prison and serve a five-year ban for his role in the spot-fixing scandal, but what else can explain his leap-frogging all those fast bowlers who had so manfully served their country in the days he wasn't allowed to play, immediately after he became eligible again and who now, after having taken only five wickets in over a hundred overs since the last Champions Trophy at over 93 apiece, finds himself back in the team, while doing nothing other than being sick with chickenpox.
The man he replaces – Junaid Khan – misses out a second World Cup on the trot, despite having been named in the squad both times! An injury in 2015 and now this – Junaid's stars are certainly not in the right house. There have been mentions in commentary and elsewhere about the spells Amir bowled in the Champions Trophy in 2017 and how that makes him such a potent weapon for Pakistan, but cast a more detailed look and you will find that while Amir did bowl well, he only picked up five wickets in the tournament at over 30 apiece, while Junaid got eight wickets at just over 19 runs apiece.
Little wonder then that the man who now almost certainly will never play a World Cup game in his life tweeted a photo of himself with tape over his mouth and a caption "I don't want to say anything. Truth is bitter (Sach karwa hotha hai)" (sic).
Just a few months ago, chief selector Inzamam-ul-Haq had closed the door on another left-arm quick – Wahab Riaz. His damning verdict was that he had had his chance and there were several better options available now. In a sudden volte-face, he now believes that "if we have at our disposal, the vastly experienced duo of Amir and Wahab, it would be foolish not to include them".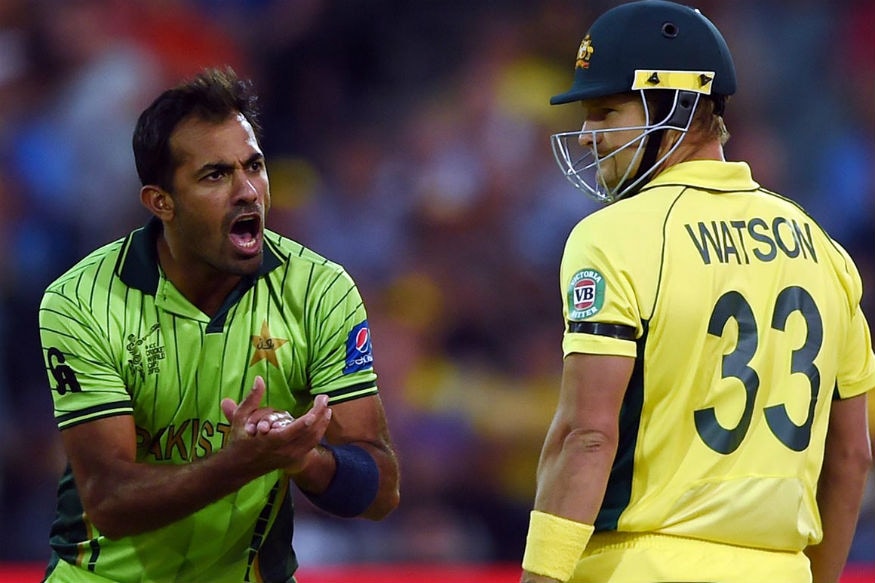 Again, while Wahab's pace and ability to trouble top-class batsmen was evident in the PSL, he hasn't played an ODI in over two years and even more critically, has taken only four wickets in England at an average of 96.25 and an economy of 6.67 runs per over – hardly the ideal candidate to provide thrust or stem the flow of runs.
It has been tough on Junaid and Faheem Ashraf, because it can be argued that no Pakistani bowler did anything to write home about in England. Shaheen Shah Afridi gave away over 80 runs each time he bowled and Hasan Ali only took three wickets at almost 88 runs apiece. Mohammed Hasnain played only two games and took three for 147 in 18 overs – hardly the stuff of legend.
Meanwhile, Usman Khan Shinwari, another left-arm quick and the paceman with the best record since the last Champions Trophy must be wondering what he needed to do find his way into the World Cup squad.
That Pakistan's selectors were looking for the easy way out after having dug themselves into a hole was even more evident in the third change they made – dropping reserve opener Abid Ali, who was also the reserve wicketkeeper, to accommodate power-hitter Asif Ali.
That the selectors had erred in not picking Asif in the first place was very clear right at the outset, but to replace an opener with a middle-order slugger was a strange call to make, particularly because Abid, who made a century on debut against Australia in the UAE was given virtually no chance to fight for his place in the squad. He only played one game – the final ODI – where it seemed his entire management would prefer him to fail. The pressure clearly told and he could muster only five runs.
If Asif had to be picked, he clearly needed to replace one of the veteran middle-order batsmen in Mohammed Hafeez and Shoaib Malik. Hafeez, just finding his feet post a major hand injury, played two games and scored a fifty, while Malik, who also played two games had one knock of 41.
Pakistan's @cricketworldcup kit unveiled!
⭐️#WeHaveWeWill pic.twitter.com/CEdpDSvhmx

— Pakistan Cricket (@TheRealPCB) May 21, 2019
Dropping either one would have required the selectors to take a tough call – Malik has made it clear he will retire after the World Cup and Hafeez could well do the same. Dropping Abid would create the least stink, and that is the route the selectors took – the path of least resistance.
There were some bright spots for Pakistan too. Three times in succession, they made it past the 340-run mark and the fourth time, they nearly got past 300, falling only three short. Their batting looked good – both openers scored one big hundred apiece, while Babar Azam continued to hold the batting together, scoring a century and two fifties at nearly a run-a-ball.
But their biggest gain batting-wise was that they seem to have worked out Sarfaraz Ahmed's batting position. For too long it was felt that he was batting too far down the order. Now, batting at number five, he played a valiant knock in the final ODI, scoring a quick-fire 97 before falling to a freakish run-out. He will now go into the main event confident about his form and position in the order.
It isn't quite clear though how and where Pakistan will fit Malik and Hafeez and that will be a conundrum Mickey Arthur may be hard-pressed to solve.
All in all, while the timing of the England series has meant that the team is now perfectly acclimatized to the conditions and the management has had a chance to try out the options and make changes where they thought they needed to, there seem to be more questions about the squad now than before they arrived.
For any other team, that may be a bad thing. But this is Pakistan. Expect anything.