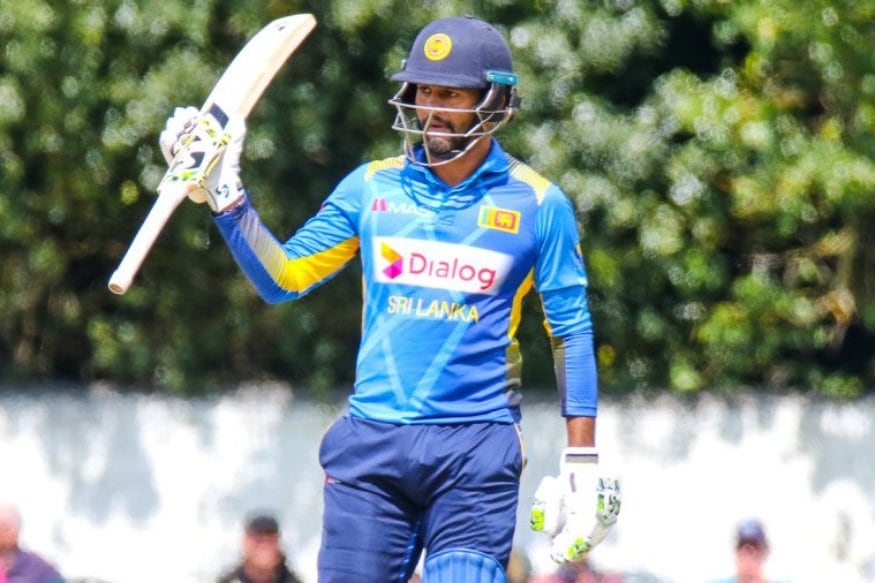 Before heading to the World Cup in England and Wales, the last ODI that Sri Lanka skipper Dimuth Karunaratne played was back in the 2015 World Cup down under. After a gap of over four years, Karunaratne is not only back in the ODI mix but is also leading the side.
His first ODI upon return against Scotland was a wash-out due to rain but Karunaratne found some form in the second ODI on Tuesday with a well-compiled half-century as the Lankans posted an impressive 322/8 against the Scots. The SL skipper had a couple of reprieves on 13 and 36, en route 77 and shared a 123-run first-wicket stand with youngster Avishka Fernando.
Karunaratne was asked after the ODI win over Scotland whether he'll find it hard to slot back into the ODI team after four years.
"Playing an international one-dayer after such a long time is not easy. I was under pressure early on and was struggling a little bit," Karunaratne told at the captain's press conference.
"But once I got set and thought about how to play, which bowlers I should target, I felt better. Fortunately, I got a couple of chances. But thanks to the runs I got, I got some confidence."
Karunaratne praised his 21-year-old opening partner Fernando, who struck his maiden half-century in his sixth ODI.
"Avishka was excellent as well. We know how capable he is. He can hit hard and rotate the strike as well," the Lankan skipper said.
"We talked to him about what we needed from him. Unfortunately, he couldn't get a hundred, but I think he can get a big hundred in the World Cup," he added.
After Sri Lanka racked up 322, paceman Nuwan Pradeep led the way with four wickets in seven overs. Pradeep prized out Scots captain Kyle Coetzer to end a 51-run opening stand. He then got the breakthrough courtesy a sharp bouncer, and Karunaratne explained that it had been the plan.
"When Scotland were going quite well, I spoke to Nuwan Pradeep and asked him to try a couple of bouncers," he said.
"He did that really well and we were able to squeeze them through that middle period. It's not easy to bowl yorkers, especially with the ball getting wet because of the rain. If you don't execute it well, it will go for a six. But Pradeep knows how he has to bowl, and he went for the straight yorker. I hope he takes that confidence into the World Cup," Karunaratne said about the plan with Pradeep.​
'Not Just Here to Take a Loss'
Leg-spinner Jeffrey Vandersay, meanwhile, believes that this new-look Sri Lanka can go the distance in the tournament.
"We are going to go for it. We aren't just here to take a loss. We are here to win it and fight for the nation.
"People can say what they like but it's the team togetherness that matters; what happens in the camp, how we train and how much we can give.
"There are always going to be negative thoughts, naturally for us, and there are with other teams as well. But even when we fall down, it's how we get back up and show we are capable of winning games."
He also spoke about how he believes he can contribute to the team as a wicket-taking option despite the fact that batsmen will look tp target him.
"I'm always confident I can make a contribution to the team. As a spinner you are targeted and with small boundaries, you have to soak up the pressure and still go for the wicket ball.
"I think I have the talent and the confidence I need to get good minutes in the World Cup. I am practising well."