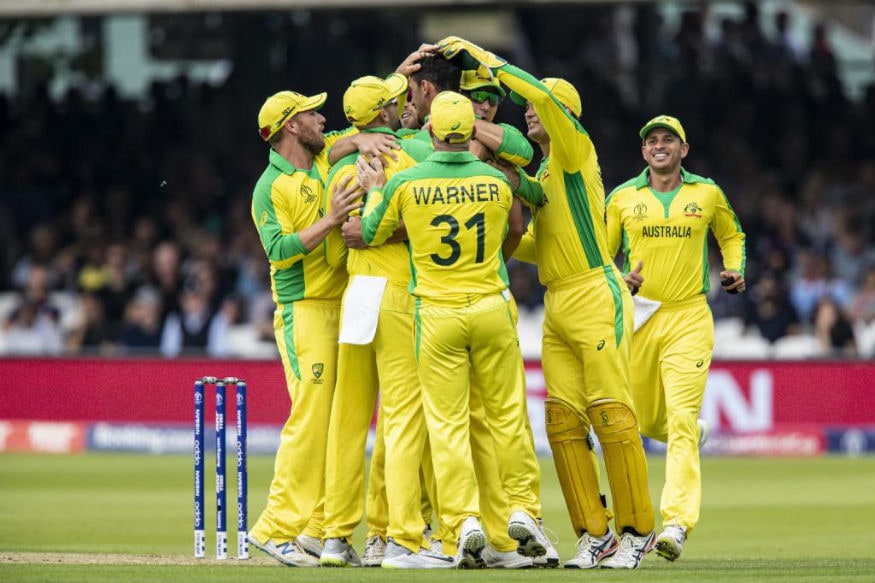 Remember a week ago? England were about to line up against India in their biggest one-day international since the 1992 World Cup Final. Oh the pressure. During this state of panic, it was observed how much better off the hosts would have been, for obvious reasons, if they played Australia at Edgbaston and India at Lord's. Their reward for holding their nerve is that this is exactly what they now get to do in the games that matter most.
For Australia's part, it was this time last week when they would have been forgiven for watching England with the popcorn out. Flogging New Zealand after touching up the home side, they had a ball at St John's Wood and had a week to embrace all that Manchester had to offer, with only the lacklustre South Africa – who had been eliminated the weekend before that again – in their way for the perfect logistical lead in to the semi-finals.
Instead of this rails run to the final week, Australia's visit to Manchester will be associated far more with visits to the sick bay that have quickly changed the nature of the mission ahead of them after losing to Faf du Plessis' alsorans. A brutal net session at Old Trafford two days out from the game ended Shaun Marsh's World Cup and was lucky not to do the same to Glenn Maxwell. During the loss, Usman Khawaja's hamstring pinged and Marcus Stoinis' side – the other one to what nearly ruined his tournament after three games – underwent strain. Both might be cooked.
Until now, fortune had favoured Aaron Finch's side. Take the various gambles around Khawaja's place. Shuffling him from the opening position had, broadly, worked out. It certainly did against New Zealand. Also, they didn't lose points to rain, beating Pakistan in one day out of four that weren't washed out in week two. Stoinis had enough time to get better – then, at least. A speculative pick, Jason Behrendorff, came off big time.
By contrast, they now head down the M6 to a ground where the energy is decidedly negative. In 2013, it was in Birmingham where David Warner and Joe Root found themselves at the Walkabout for all the wrong reasons. In 2015, Edgbaston is where Australia's Ashes campaign started to fall apart. It was there too in 2017 that Ben Stokes walloped them out of the Champions Trophy. Little wonder it is the ground that this England side have for four years identified as their favourite.
"It is going to be exciting," said Finch of the prospect, forever seeing the upside. In that game two years ago, he was given a harder time than anyone else from the famous Hollies Stand. "Any time you are at Birmingham it's a fun crowd to play in front of there. There's plenty of support there for both sides and it's going to be a great atmosphere. A great spectacle."
Usually, the convention is for skippers not to give too much away about injured colleagues until tests have been run but on Khawaja, Finch was forthright. "Usman's not looking great in all honesty," he acknowledged. "He's done a couple of hammies before and he said it feels similar to that. So, in terms of replacements, we haven't had time to talk about that yet."
It makes the elevation of Peter Handscomb for a World Cup debut in the semi-final, who was brought into the squad for Marsh, a formality. If Stoinis doesn't get good news from his own scan, Mitch Marsh will surely be parachuted in as well. Could Alex Carey, who again bettered his highest international score with a silky 85 against South Africa, also be shuffled up the list to number five in a major renovation of the list? "Absolutely," said the captain. "That was something that was discussed leading into this game. It will be discussed leading into the next game no doubt. He's played a couple of crucial innings for us in some difficult circumstances and difficult conditions. He played magnificently today."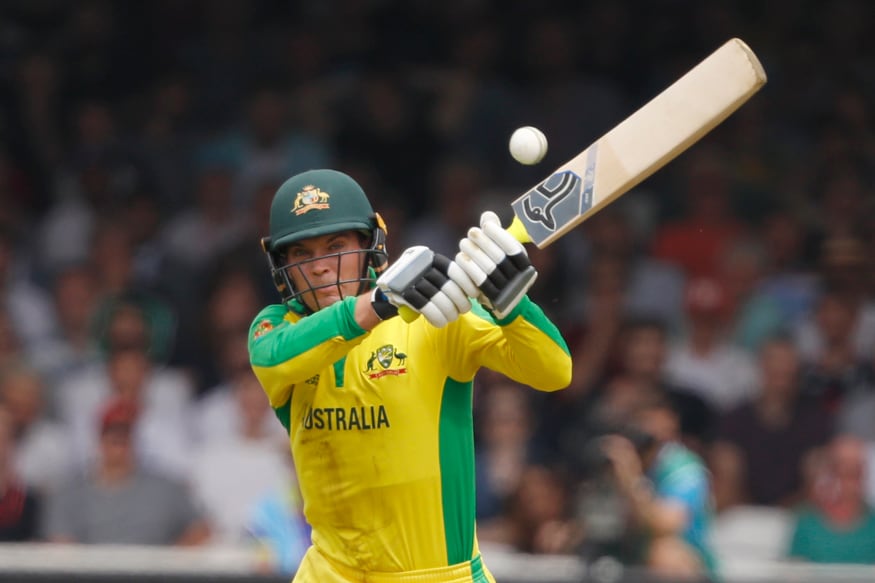 With so many moving parts, Nathan Lyon has immediately employed a familiar approach where Australia-England relations are concerned, telling the world that, as far as he is concerned this is now the home side's World Cup to lose. This might work when the Poms are in town for the Ashes but might not be so effective against this white-ball team. Especially that they now have their mojo back. No doubt Finch will realise this. "You have to beat everyone regardless of who it is or where it is," he said philosophically. "Playing well against England at Lord's a couple of weeks ago will give us some good confidence. The way that we fought back to get as close as we did after not playing our best was still an encouraging sign."
For inspiration on how to not to let this Manchester wobble turn into a fully-blown disaster, Australia need only look at England. And under Finch's astute leadership, they can turn this northern misadventure into something that drives them: the chance to win the trophy the hard way.