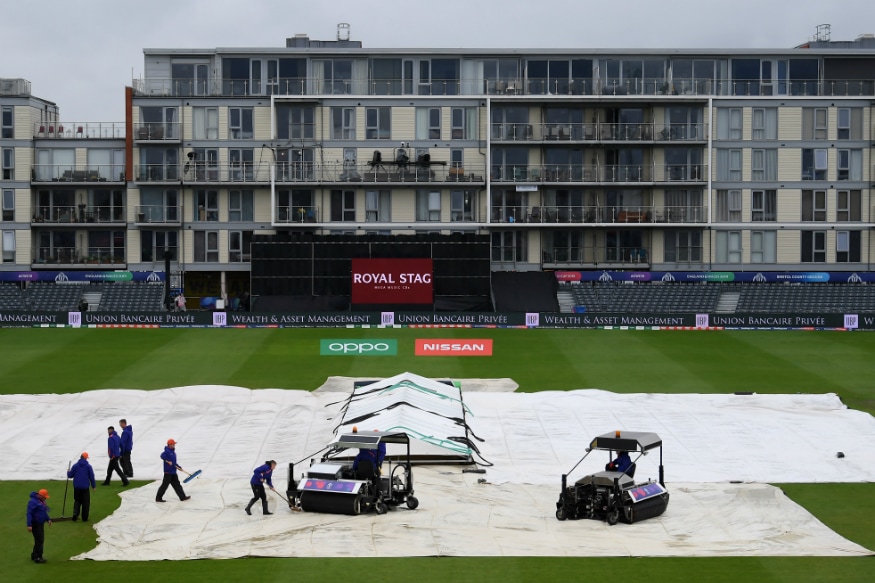 After a lively start, the Cricket World Cup 2019 has officially entered difficult second album territory.
Following an exciting first week or so of the competition that benefitted from one of the advantages of hosting a tournament in Britain – a diverse and multicultural population that led to packed and enthused houses all round, even at the warmup games – its second has been plagued by one of its disadvantages. The weather.
With Bangladesh vs Sri Lanka joining West Indies v South Africa and Sri Lanka vs Pakistan in the match abandoned club, this edition of the World Cup has already had more games washed out than any before.
As eagle-eyed readers will have spotted, Sri Lanka have been worst affected by the great British summer, with two of their games called off, although given the state of their performances so far – numbers 4-7 in their order have so far managed just nine runs between them – some might feel that picking up two points from abandonments might have actually worked out in their favour.
With two of the games called off happening at Bristol, perhaps worst affected then have been Gloucestershire who, even with the ICC paying for ticket refunds, could stand to lose between ten to 20 thousand pounds with lost revenue from catering and hospitality.
While better weather is on the horizon, it sadly seems unlikely that we are completely done with washouts, with most worryingly Sunday's titanic clash between India and Pakistan currently forecast to have a 40% chance of rain.
Ultimately though the weather is one of cricket's great uncontrollable factors and while the British summer is perhaps more fickle than some others, fortune has a big part to play in matters with washouts a possibility almost anywhere – even the UAE has seen games abandoned due to rain at both Dubai and Sharjah in recent years.
In fact one of the advantages of this tournament's interminable round robin format is that despite the rain, the damage done to the overall outcome of the competition has been minimised – with each team playing nine games and the World Cup stretching beyond six weeks in length – it can accommodate even this fairly prolonged spell of bad weather and with any luck by the tournament's conclusion it will be nothing more than a minor footnote.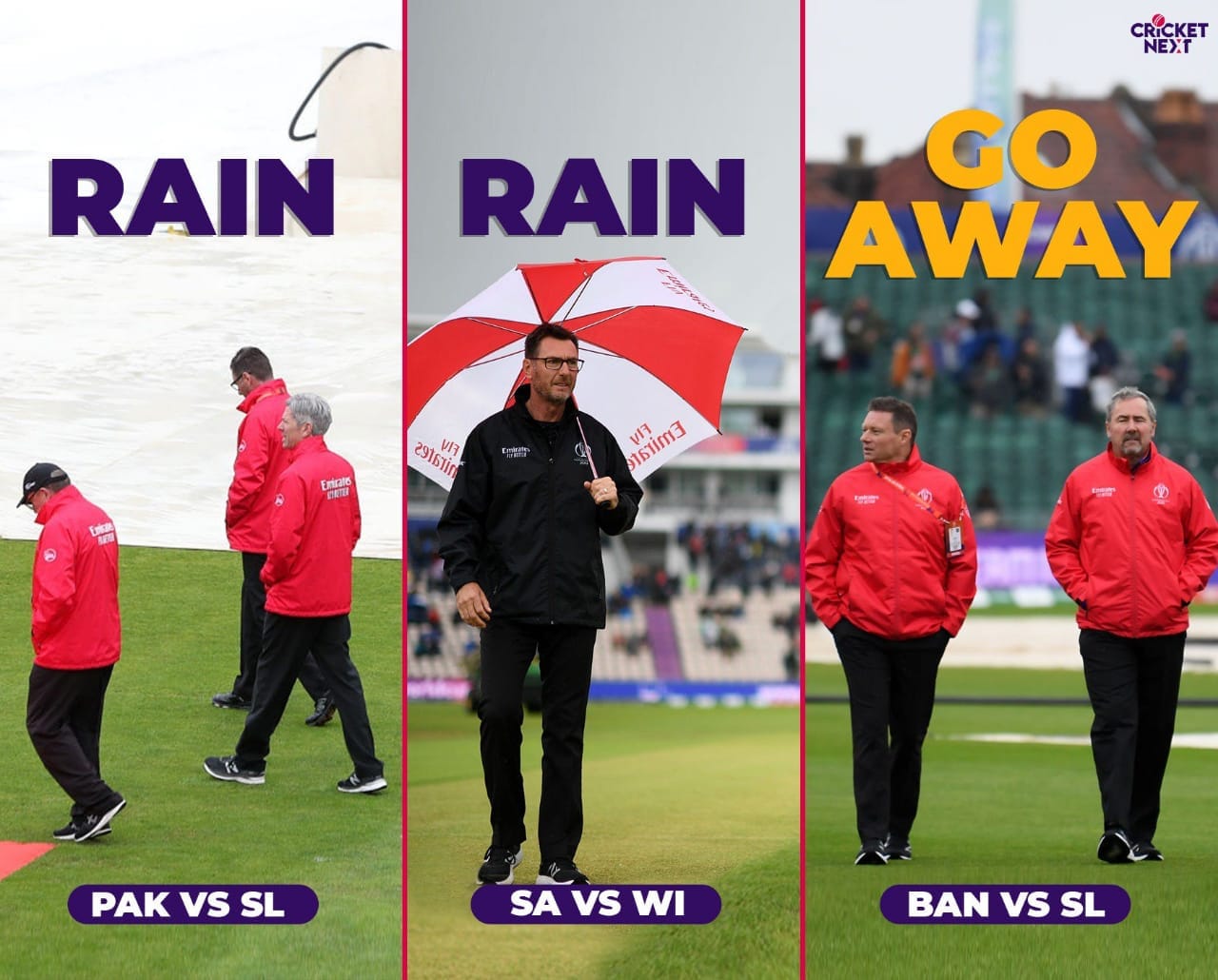 Of more concern however is a problem that will not be solved simply by a change in atmospheric pressure – the fact that for the majority of the competition's host population, the World Cup is taking place in near total obscurity.
The 2019 Cricket World Cup was billed as the chance to revitalise the fortunes of the sport in the UK and enthuse a new legion of supporters, the competition's managing director Steve Elworthy saying at a pre-tournament event: "The ICC Cricket World Cup arrives back to England and Wales for the first time in 20 years and now is the time to seize this priceless opportunity and use the tournament as a platform for growth to create a new generation of fans and players."
It was a sentiment echoed by Minister for Sport Tracey Crouch who talked of "inspiring the next generation of cricket superstars to pick up a bat and ball" and confidence in "a cricket legacy for the nation to be proud of."
And yet it is difficult to inspire a new generation of fans when the tournament has a serious visibility problem. Deprived of free-to-air exposure, England's three games so far have been averaging just 550,000 viewers, with a peak of 1.3 million for the conclusion of the game with Pakistan. By contrast Sunday's women's football match between England and Scotland – almost certainly less popular sporting fare yet crucially available on terrestrial television – had a peak audience of 6 million.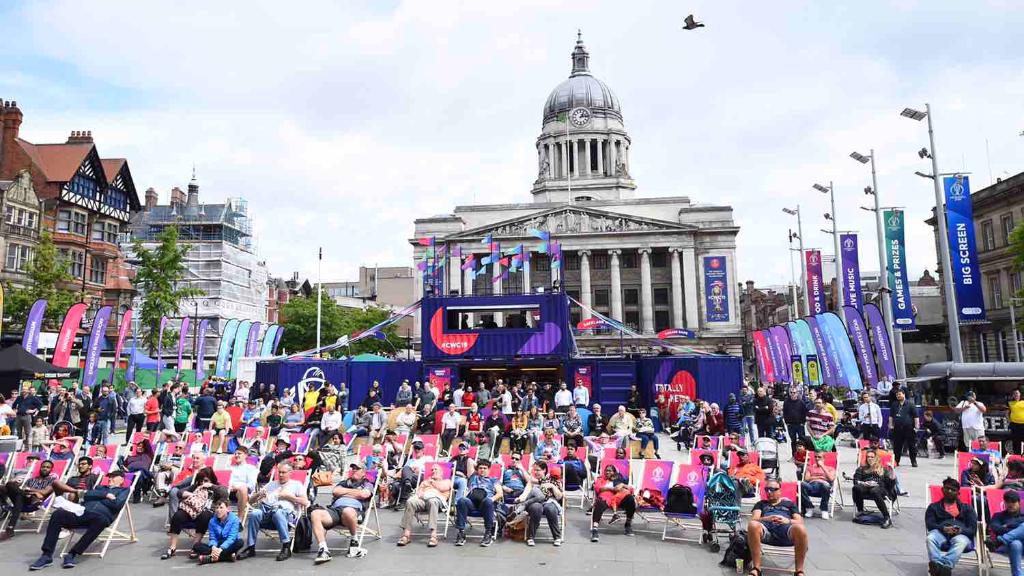 Crowds cheer for England at Trafalgar Square. (Twitter/ Cricket World Cup)
Even the players have struggled to tune in to matches they haven't been taking part in. Australia, reportedly given month-long Sky Sports vouchers for their tablets in order to watch games in the hotels, have stayed in without the requisite television subscriptions.
Away from live broadcasts the picture is hardly any rosier, with the highlights programmes available on the terrestrial Channel 4 so far tucked away in the early hours of schedules – their highlights of England's win over Bangladesh on Saturday not shown until 12:20am on Sunday.
Following some outcry, Channel 4 do now at least plan to broadcast England World Cup Cricket highlights "as early as possible" in their schedule, as well as looking "to air more matches in an earlier slot" – with plans to show India v Pakistan at 10.30pm, England v India at 10pm and the final at 10pm.
While there is no clear or easy solution to the problem – the money that Sky have pumped into the English game though their broadcast deal has been absolutely vital in keeping it afloat – the fact that the national team have, for much of the country, been playing under a blackout for nearly 14 years is clearly far from an ideal situation and one that is at odds with any talk of a tournament to inspire future generations.