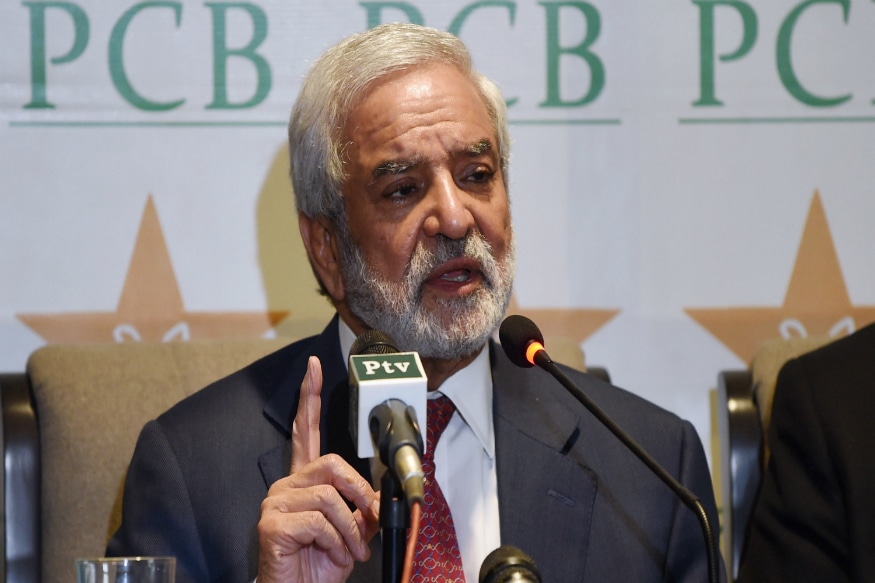 Over the last one week, rain has become the bigger talking point in the ICC World Cup that cricket itself. India were at the receiving end of their first washed-out game of the World Cup on Thursday (June 13) against New Zealand in Nottingham and now head off to rainy Manchester for the biggest game of the tournament against arch-rivals Pakistan on Sunday (June 16).
Pakistan Cricket Board (PCB) chairman Ehsan Mani, who was present at the last few International Cricket Council (ICC) meetings, said that rain as well as wet-weather management at the World Cup was not discussed at all.
"I'm sure there should have been a discussion about it – the arrangements. But it hasn't been discussed in two or three (ICC) Board meetings I have attended," Mani was quoted as saying by the Indian Express.
India-New Zealand rained-out fixture means four games have now ended in no-result — a record for World Cups.
"Of course it's frustrating. Look, this is a thing that should have been discussed and thought out before the tournament. I don't think the ICC can at this stage change it. So I think there are lessons to be learnt from this, because four matches have been washed out so far. That's not good. It's very frustrating for the players, because they are primed up for the World Cup, they want to show their skills and suddenly they are not able to play and the results are not under their control.
"Four matches have been rained off, eight teams are affected; if a team gets affected twice, then it puts a lot of pressure on them," Mani, a former ICC chairman, added.
Hosts England face West Indies in Southampton on Friday (June 14) and even that game is threatened by rain. However, English skipper Eoin Morgan feels rain is not going to be the reason why the host nation don't make the semifinals.
"I don't think the rain will be the reason we don't make the semifinals. I think today's probably the last of the significant rain for the next few days. I know the last three days I think haven't been great for sides trying to get games in," an optimistic Morgan said on the eve of their game against West Indies on Thursday (June 13).
"But at some stage during the tournament we will be hit by a small bit of rain. It's great that it's not too much and, hopefully, it doesn't impact one team more than twice," Mogan added, after England's practice session in Southampton was also hampered by rain.
Morgan backed the ICC and World Cup organisers in their decision to not have reserve days for league stage matches.
"Yes, I do think it is fair. The tournament is quite a long tournament as it is. I think to have reserve days in the group stages is too much. I do think later in the tournament they are necessary, but for group stage games it's part and parcel of being anywhere in the world the fact that it might rain at some stage," the England skipper said.
West Indies skipper Jason Holder though expressed his disappointment in not being able to practice outdoors after his team's last game was also washed out in Southampton on Monday (June 10).
"Well, it is a little disappointing obviously not being able to play. Today was our last day to practice and as you can see with the weather we are not able to get outside. Again, it is beyond our control," Holder said in the pre-match press conference in Southampton. ​