Afghanistan spinners conceded 243 of the 397 runs England racked up at Manchester on Tuesday in the 24th match of ICC World Cup 2019. Bowling 30 overs in all, the four Afghanistan spinners - Rashid Khan, Mohammad Nabi, Mujeeb-ur-Rahman and part-timer Rahmat Shah - went for 243 runs with Rashid alone contributing to 110 of those.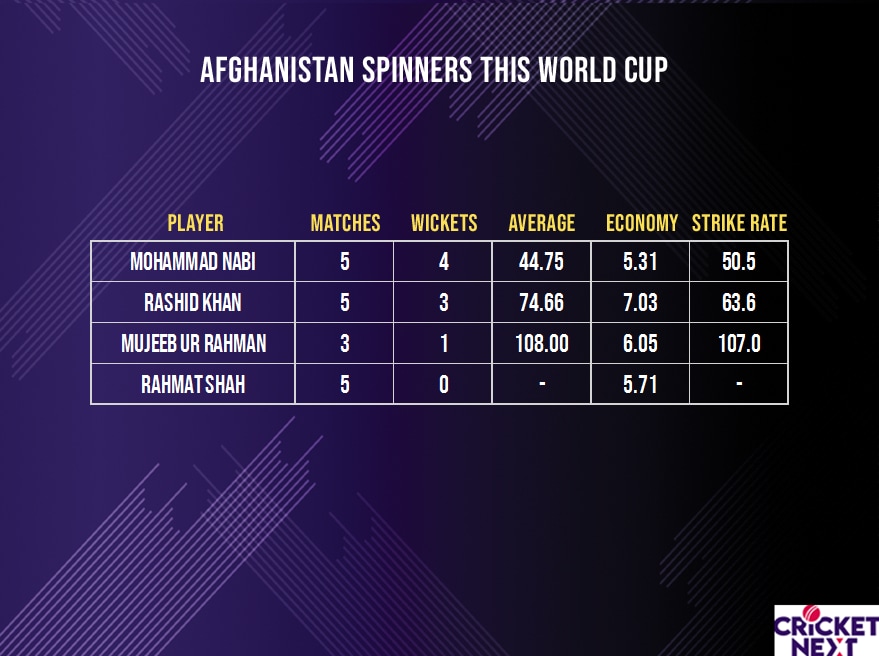 The highly rated leg-spinner registered the second worst figures in the history of ODI cricket after Mick Lewis (113 runs, Australia vs South Africa 2006). He equalled with Wahab Riaz (110 runs, Pakistan vs England 2016) who had bowled 10 overs as against Rashid's nine.
Going into the World Cup, Afghanistan were expected to challenge a few top teams solely because of their potent spin department. Led by the experienced Nabi and the magical Rashid and ably aided by youngster Mujeeb, Afghanistan easily had the most daunting spin attack among the 10 teams.
This theory is justified in numbers too. Between the 2015 and 2019 World Cups, Afghanistan spinners averaged just 22.56 and conceded runs at an economy of 4.15, easily the best for any team going into this World Cup. In fact, no other nation had an average lesser than 20 in this time frame. While it can be argued that Afghanistan played top teams less in this period, the average difference between other teams is massive.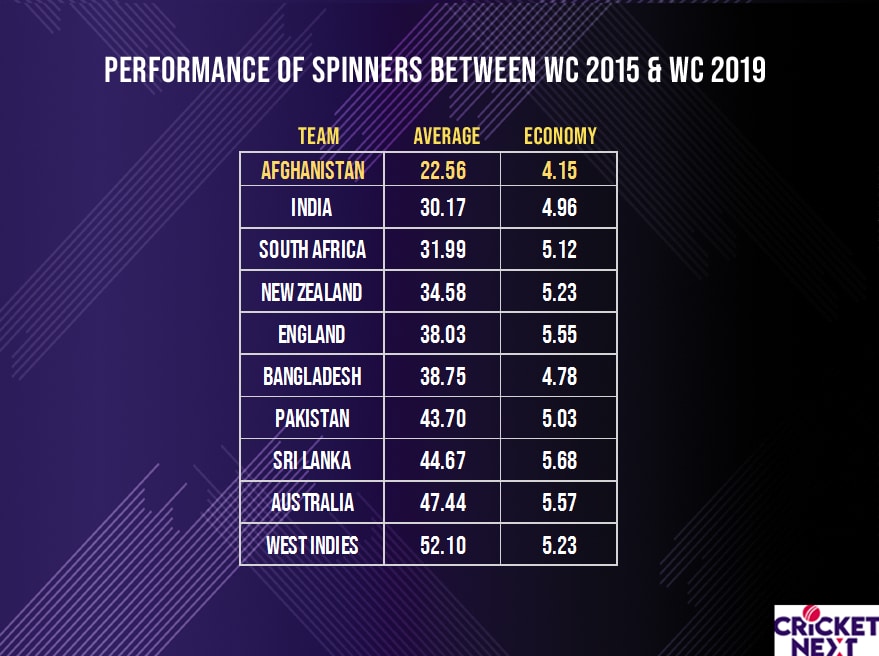 In this World Cup so far, they are the third worst spinning team after West Indies and Australia. While West Indies spinners haven't picked up a single wicket so far, Afghanistan spinners have eight. But the wickets have come at a hefty price. They have averaged 68.87 and conceded runs at over six runs per over in the competition so far.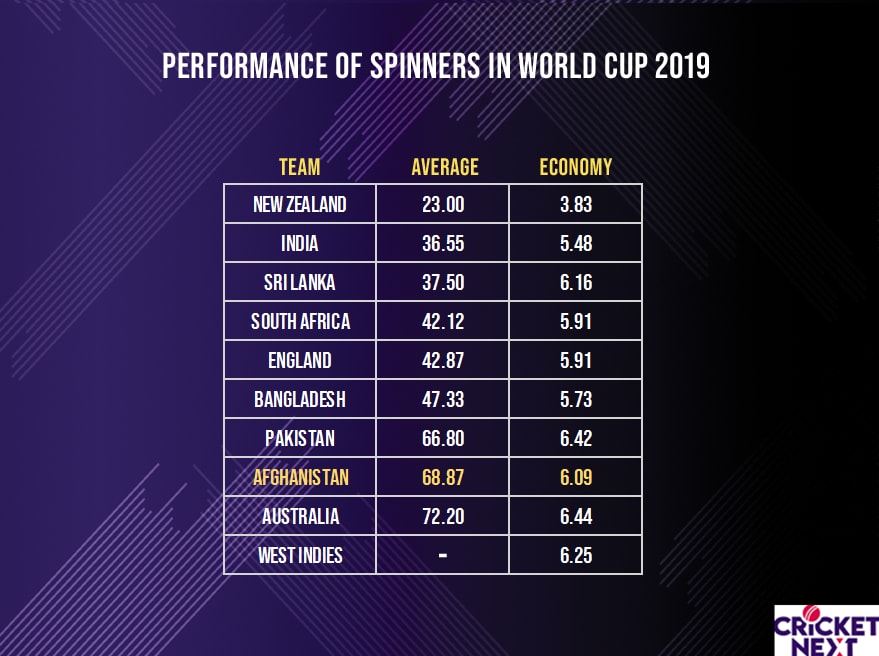 On Tuesday, Morgan took them apart with the utmost ease. The onslaught on Rashid in particular was unstoppable. The leg-spinner conceded 11 sixes in the most.
After a decent IPL, Rashid has been found out on the big stage and Afghanistan have no plan B to resort to. The spinners were their primary attacking force but they have all come a cropper so far.
Nabi picked up a four-wicket haul but in the remaining four matches has gone wicketless. Rashid, meanwhile, has three wickets in five matches at an average of 74.66. Mujeeb, who was expected to add a different dimension with his new ball spells, has just one wicket in three matches. While he was economical at Manchester against England, he too has gone at over six runs per over this World Cup.
Heading into this World Cup, Afghanistan were expected to make a few upset wins but after this dismal performance from the spinners, a win seems a far-fetched dream. Their experienced spinners have failed to adapt to the conditions and they are paying a heavy price.