Ambati Rayudu's steep tailspin from indispensable to unselectable to unavailable is the melodramatic and melancholic narrative of a troubled talent that has often been left to fend for itself.
It is impossible not to feel for the largely affable, occasionally temperamental Hyderabadi who promised so much when in his mid-teens, yet flirted with the self-destruct button more than once before finally embracing the peace that allowed his ability to blossom, even if belatedly. Men with lesser skills and fortitude have benefitted from the benevolent hand of a well-connected godfather; Rayudu had to battle his inner demons and the perception that he was a fighter for all the wrong reasons all on his own.
In not picking him as even the second replacement player during an injury-ravaged World Cup campaign, India's national selectors seem finally to have sucked all the fight out of him. Alongside Rishabh Pant, Rayudu was officially named one of two standby batsmen for the competition. Pant's inclusion when Shikhar Dhawan was ruled out could be justified by the need for a like-for-like left-handed swap, but the 33-year-old had had enough when uncapped opener Mayank Agarwal was summoned following the toe fracture which ended Vijay Shankar's chequered campaign.
Rayudu's response was typically impulsive, though the tone of his letter to the Board of Control for Cricket in India was anything but. The temptation to lash out at those he felt had wronged him might have been overwhelming; in allowing it not to reach irresistible proportions, Rayudu has showcased a maturity and composure that would have served him better had he embraced those traits a lot earlier in his cricketing life.
His exploits as a 16-year-old who smashed 177 not out in a Youth One-Day International against England in Taunton in August 2002 are well chronicled, as are his outbursts against authority, his gravitation to the rebel Indian Cricket League and his regular forays outside of Hyderabad in search of domestic glory once he took the amnesty offer of the BCCI. They all seem suggestive of a troubled mind desperately looking for a mooring when, in reality, Rayudu was looking for reassurance and reinforcement without voluntarily seeking it.
It took him 12 seasons after his first-class debut to finally break down the doors to national selection, his maiden call-up coming when he was nearly 28. Despite showing great consistency, he was in and out of the side, and didn't play a single One-Day International between June 2016 and September 2018 when he was recalled for the Asia Cup after a stirring run in the Indian Premier League with Chennai Super Kings. This, after he was called up for the previous campaign, a bilateral series in England that he was forced to miss for failing the mandatory yo-yo test.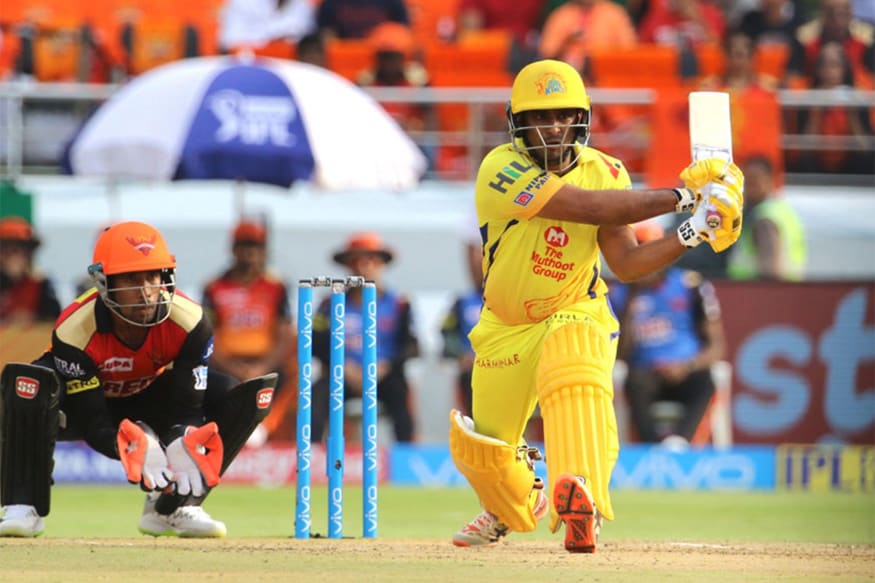 By then, the think-tank had sat him down and spoken of how he could be integral to India's World Cup plans if he could string together a pearl of scores and marry consistency with enhanced fitness levels. Rayudu embraced the challenge, working harder than ever on getting his body in shape and in upping his already not inconsiderable cricketing skills. The results were apparent – three fifties and a hundred in his first 10 knocks on comeback, three other unbeaten hands of lesser magnitude in victories.
After a modest outing in Australia in January, Rayudu emerged the highest run-getter in New Zealand, his 90 influencing the outcome of the decider of the five-match series in Wellington. The World Cup, and the coveted No. 4 spot, appeared his until scores of 13, 18 and 2 against Australia at home spelt his death-knell. Those three failures pulled his average down to 47.05 from 55 ODIs, still anything but piffling. But shouldn't he have been here in England, instead of having to watch the action on television and then suffering the mortification of learning from other quarters that even as a standby, time had passed him by?
It's not clear yet whether any of the selectors deemed it necessary or appropriate to speak to Rayudu and explain why his standby status hadn't counted for much. Perhaps, the wise men weren't amused by his tweet in the immediacy of his omission from the original World Cup party. MSK Prasad, the chairman of selectors, had justified Vijay's inclusion by calling him a 'three-dimensional' player. Taking to the social media platform, Rayudu had naughtily tweeted the following day:
Just Ordered a new set of 3d glasses to watch the world cup 😉😋..

— Ambati Rayudu (@RayuduAmbati) April 16, 2019
That was on April 16. He hasn't since been on Twitter.
If it was this tweet that hastened the end of his international career, then it's a carping shame. Far graver offences – and one is not even suggesting this was an offence – have been viewed with much less sternness. Rayudu was merely letting off steam, but cheekily, without malice or abuse. Surely, that's not a crime? Even phrases like 'bunch of jokers' haven't attracted the same dire consequences.
Rayudu can come across as the quintessential angry young man, a rebel without a cause, but often, he is a victim of his own insecurities. His sporadic outbursts are a defence mechanism; oftentimes, he has carried a feeling of being persecuted against, and he will feel after this latest episode that he was justified to always feel thus.
However, it is possible that at some stage, having made the retirement decision in haste and almost certainly in a blaze of emotion, he will realise the consequences of his action in the next few days. The more he sees his former team-mates on television, the more he will miss, it is likely, the camaraderie of the dressing-room, the smell of battle, the soul of the sport. He might struggle to reconcile to the reality that he opted to throw it all away, no matter how extenuating the circumstances.
It shouldn't come as a surprise if saner counsel prevails and he reconsiders his retirement at some stage in the future. Rayudu is a child of impulse, forget not.
His captain's Virat Kohli's assertion that he is a 'top man' might or might not influence him, but I look forward to the day when Rayudu writes back to the BCCI and clarifies that he is only retired from international cricket. He still has at least three or four good years of cricket left in him, and cricket has been the one constant stabilizer all through his life.
Wish you the best going forward Ambati. You're a top man 👊🙂👏@RayuduAmbati — Virat Kohli (@imVkohli) July 3, 2019
Rayudu is presently staring down an endless tunnel with not even a speck, leave alone a ray, of light beckoning. Hopefully in time, once the mind asserts itself over the heart, he will understand that he can be his own light. Even if the rest of the world doesn't, Ambati Rayudu owes himself that.