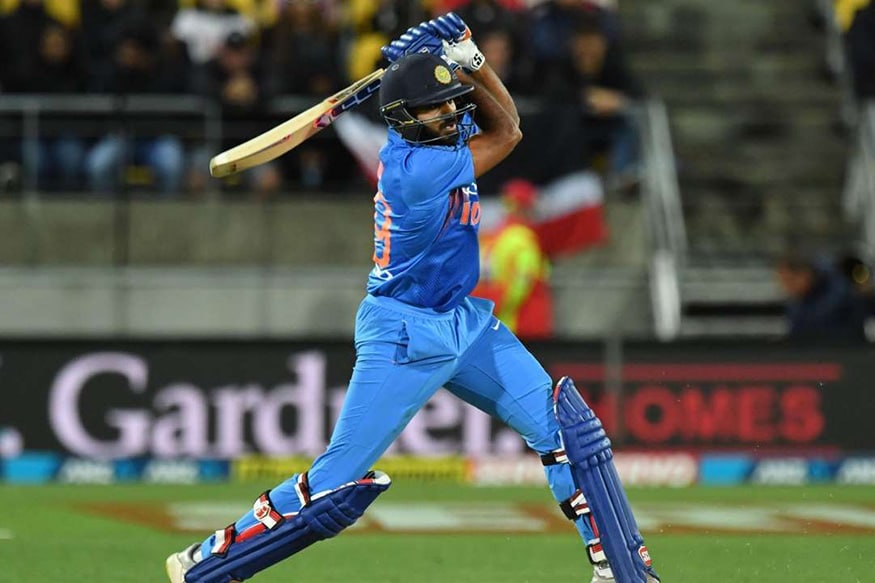 Manchester: There was a time a couple of years ago when Vijay Shankar just wanted to play four matches together. That's how frequently he was getting injured, and it was taking a toll. Missing matches with injuries was never fun.
Those were key matches too. As is well known now, Vijay was supposed to travel with the India A side for the tour of Australia in 2016 but had to withdraw due to a knee injury. Hardik Pandya took his spot, and the rest is history. Vijay would spend months in the NCA going through painstaking rehab, getting to a point where he began to hate watching cricket on television.
The frustrating part was that not all the injuries were fitness issues - Vijay would injure his shoulder while diving on the field in the A team's tour of South Africa in 2017. He would hurt his finger while trying to stop a ball on follow-through during the Vijay Hazare in 2018.
Things have changed over the last two years, specifically over the last eight months. Vijay is no longer the man consumed by frustration. Regaining physical fitness obviously has helped, but the more important change is in the mind. Vijay, someone known to overthink about his game, learnt to 'chill and enjoy'. The public outrage on social media after the Nidahas Trophy final made him mature too.
Vijay can now even joke about his fitness history - something that haunted him not too long ago.
"After the tour of New Zealand last year, even Rahul (Dravid) sir was like 'we are very happy to get you back to India without any injury. It's a bigger success'," he says with a grin in the YouTube show Breakfast with Champions.
The combination of a relaxed mind with plenty of behind-the-scenes work has become Vijay's mantra over the last year. In the same show, he describes how he traveled immediately after the New Zealand tour to join his Tamil Nadu side in the Ranji Trophy, flying from Auckland to Singapore to Mumbai to Delhi before driving to Chandigarh and reaching at 3.30 am on the morning of the match.
"I was just thinking - I've missed lots of matches due to injury, now when I'm fit I just have to play as many matches as I can," he says.
It's this mantra with which he's playing in the World Cup too. Vijay talks about 'enjoying himself' and the World Cup debut against Pakistan experience, saying it's rare for a cricketer. Almost all questions in Vijay's press conferences find similar answers with that go 'preparation', 'process', 'effort' and so on. These are cliches, but also reflective of Vijay's approach. He's even there in the optional practice session in the indoor nets at Old Trafford when rain has washed out the outdoor option two days before the West Indies game.
There's plenty of effort and heart in Vijay's game, which comes out most in his expressions while bowling. His reactions after bowling the gentlest of medium pace, even if the batsman had just tapped calmly for a single, would suggest he bowled a jaffa that was denied a wicket. His sincerity and simplicity comes out when he responds to a senior journalist's question on team composition for the Afghanistan match with an almost innocent "even I don't know about it sir".
If one manages to go beyond the urge and hurry to brand Vijay as just another of those bit-of-both all-rounders in the Indian domestic circuit, it's not hard to see why the Indian team trusts him for a crucial spot. He is technically sound - Vijay's first national call-up was for Tests and has scored tough runs for his state. He rotates strike with plenty of runs down the ground, and scores brisk without much risk, fitting well into the Indian school of batting. Power-hitting is not his strongest of zones, but India have MS Dhoni and Pandya for those roles. India are also not the side to pack themselves with power-hitters, which is why Vijay gets ahead of a Rishabh Pant.
Interestingly, Vijay was an off-spinner in his early days before shifting to medium pace to break into the Tamil Nadu side filled with off-spinning batsmen. It's that career choice years ago that has helped him to a spot in the national side too. His bowling and fielding are added bonus, but India trust Vijay the batsman irrespective of the other two 'dimensions'.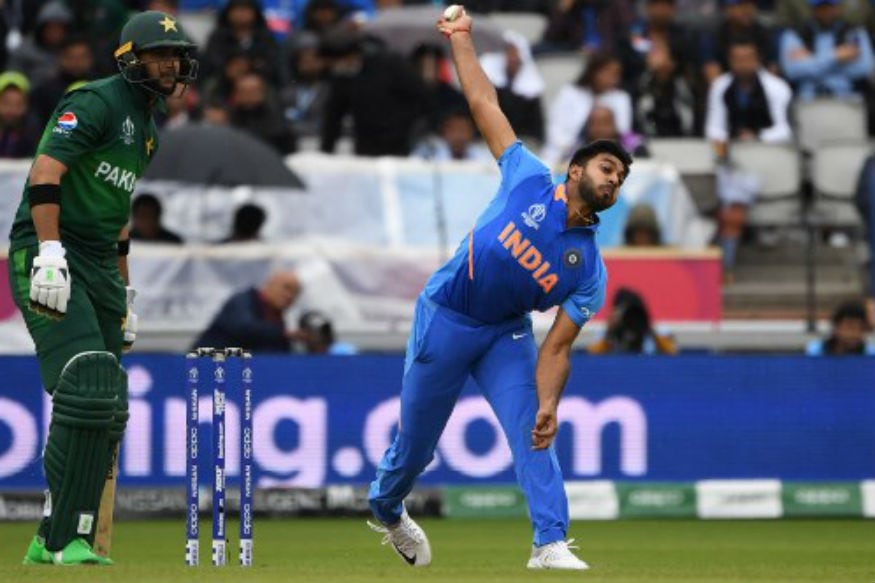 Vijay is yet to score a half-century in seven ODI innings, but has shown promise in plenty of those games. The first time he walked into bat in an ODI was when India were 18 for 4, with Matt Henry and Trent Boult making the ball talk in Wellington. Vijay responded with 45, countering the swing well and adding 98 runs with Ambati Rayudu. He looked in fine touch but his promise was cut short when a mix up resulted in a run out.
Vijay's next innings came against Australia in Nagpur, when he went in at 75 for 3. He made a fluent 46 off 41, outscoring Virat Kohli in an 81-run stand. That promise too was cut short when a straight drive from Kohli went off the bowler's hands to run out Vijay at the non-striker's end.
Vijay made a couple of cameos from No. 7 in the next two innings, as India tested him out at various positions. His first real failure came in his fifth innings, when he scored 16 off 21, throwing away an opportunity for a big score against Australia in Delhi.
Vijay has taken the chances that came his way, which is why he is here at the World Cup. But that is a different story. Now that he's here, he needs a defining knock.
The match against Afghanistan in Southampton was an opportunity missed. Vijay began well, coming in after KL Rahul fell in the 30s. Like in Nagpur, Vijay got together to form a partnership with Kohli, rotating strike fairly decently and scoring a couple of boundaries in a 58-run stand. And then he threw it away, falling into a well-laid trap by Afghanistan. Noticing Vijay was driving well down the ground, legspinner Rahmat Shah bowled with a mid-off and long-off, bringing in square leg into the ring. Vijay played across for the first time in the game, and perished lbw for 29 after doing all the initial hardwork on a tricky pitch.
Vijay needs a defining knock to make him feel settled, and also calm the management that their choice was right. They got him into the mix only in January when there was uncertainty over Pandya, and soon realised they might have stumbled upon more than a back-up for the Baroda all-rounder.
They see a potential proper middle-order batsman in Vijay for the long run; in an ideal world, the No. 4 or 5 are experienced batsmen who have faced plenty of situations and conditions. But the late identification means India have to directly test Project Vijay in the World Cup. Like Vijay, they too would be hoping for a defining knock.