London: Some players lift their games when they come up against the best in business. That perhaps explains Virat Kohli and Rohit Sharma's records against Australia.
Between the two, the Indian captain and his deputy have 15 ODI centuries against Australia. Kohli has eight of those, with 1645 runs averaging above 53 with five half-centuries. Rohit has seven tons, including a double, with 1980 runs at an average of 61.87. His career average is 48.11, he hasn't scored more centuries against any other team.
These numbers - without including Kohli's Test records, mind you - shows how much the duo loves the Australian attack.
But would they love this Australian attack? Mitchell Starc and Pat Cummins say hello.
For all the records of the duo against Australia, only once - in Melbourne in 2015 - has India faced an Australian attack with both Starc and Cummins. Rohit made 138 in that game, while Kohli managed only nine.
Starc comes into the game on the back of a five-for against West Indies, which made him the quickest ever to 150 ODI wickets. Cummins has five wickets from two games so far. Not too long ago, he shook up India with pace even in India, picking up 14 wickets in the five-match ODI series. Twice in that series, he had Rohit.
It's not often that Australia play both their premium pacers in ODIs, due to injuries to either of the two. Since the start of 2017, the duo has played together only in 16 of Australia's 43 matches.
Both Kohli and Rohit love to take the game on to Australia, something that's reflected in their strike rates. It won't be easy this time, for there will be relentless attack from both ends. That was something Aaron Finch spoke about on the eve of the game.
"I think that you have to be right on from ball one," he said. "I think when we've seen over the last - having played in India so much recently - there's times when we probably let Virat get off to a bit of a flyer with being just a bit too straight to him or a bit too full or just letting him off the hook early, and we know once he gets into his innings he's so hard to stop, so you can't afford to play catch-up against great players, and Rohit is the same. When he's taking his time early in his innings, if you don't get him in that period it builds up and builds up, and he's so destructive when he decides to really start putting the pressure on you."
While Kohli likes to get going from the onset, Rohit does it in his own way. He starts slow, looks to bat deep, and then makes it count. Once he is in, there are not too many to stop him. His three double tons reflect the same.
Thus it's imperative that Australia get him early, and they'll look at Starc to do the job. Starc has not dismissed Rohit in seven duels between the two, but the batsman does have a weakness against left-arm pacers who can swing it in. The last time India batted at The Oval, Rohit - and Kohli and Dhawan - were knocked over by Mohammad Amir in the Champions Trophy final.
Rohit has been dismissed by left-arm pace 23 times in ODIs, three of those for ducks. As many as 16 of those have come for scores between 0 and 20. Adds Tests and T20Is to the trivia, and it becomes 37 dismissals to left-arm pacers with five ducks and 27 scores between 0 and 20. The plan for Australia - on paper - is rather simple. Shape it in, get Rohit out early. Or else watch him smash you around.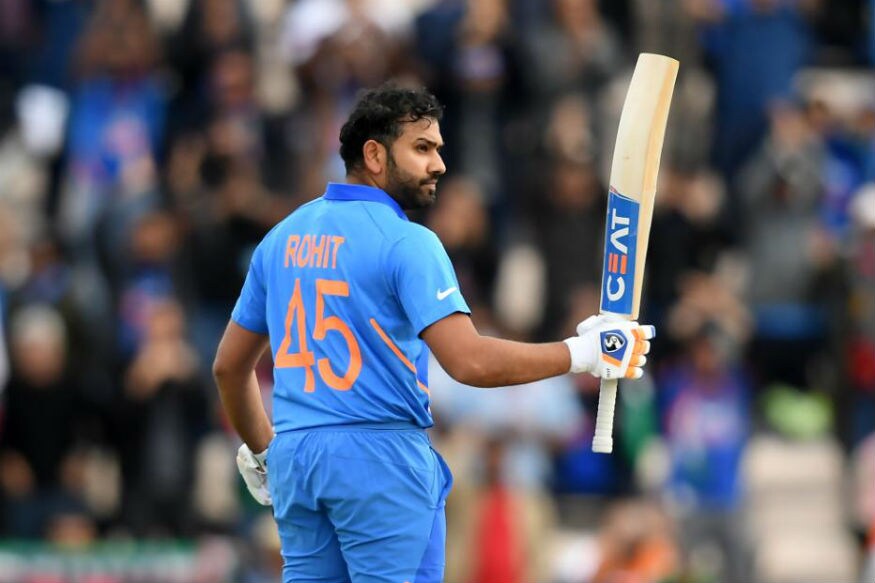 But wait, it's not just about smashing it around all the time. South Africa got a taste of "an unusual Rohit knock" in Southampton on June 5. They reprieved Rohit early, and he went on to make a 144-ball 122 in a tricky chase on a tough wicket. Then too, South Africa had two pacers on song with the new ball. But once Rohit got through that passage, he batted through to finish the game. The circumstances, the nature of the track and opposition's attack early in the chase made Kohli call it Rohit's best ODI knock ever.
Rohit didn't quite agree to the assessment, but said he now finds immense pleasure in finishing games - not something he is known for.
"Experience teaches you a lot of things, and that is something that has come into my game of late," Rohit said. "The past few years, rather, because you start the innings for your team, and you want to make sure that you start the innings and you finish off the innings, as well. That gives you immense pleasure. And when I did that in the first game, the satisfaction you get finishing the job is something else, rather than scoring a hundred and not finishing off the game.
"I think after the 2013 Champions Trophy, which we won, that gave me a lot of confidence that I can get the job done at the top of the order. And then since then, I've had my times where I've enjoyed my time, and there has been times where it's not gone my way. But that is what you will get as long as you're playing. This is a very challenging sport. It's not easy, especially when you come to this part of the world where the conditions are challenging. You know, at times you have to go with your natural instinct and just respect the condition, whatever the condition is there, and then use your experience, basically. That's what I've done in these four or five years. I've understood my game really well, which probably has been the most important factor, I guess. Understanding on certain conditions how you can play and how you can't play, in India, in Australia, in England, South Africa, New Zealand, whichever place you go to. Realising the fact that also how important it is for one of your top orders to bat all the way through. So those are the things I've calculated and I've brought into my game, which has probably given me success.
"Self-belief is something that I guess has played a crucial part in this five to six years, because if I wouldn't have believed that I can open and do well, I probably wouldn't have been doing it so successfully. So I think that is something that I kept telling myself all the time whenever I got in a position to bat, that I can get the job done for the team. Self-belief."
Rohit's game, and life, has changed ever since he was made opener in the Champions Trophy here six years back. He now wants to switch to the next level - opening, and finishing games. It's an art his captain has mastered over the last few years.
Can the two do it against Australia's best two? Two of the best, and perennially in form, batsmen in the world at one end. Two of the fiercest, in form, pacers at the other. Sunday promises plenty.