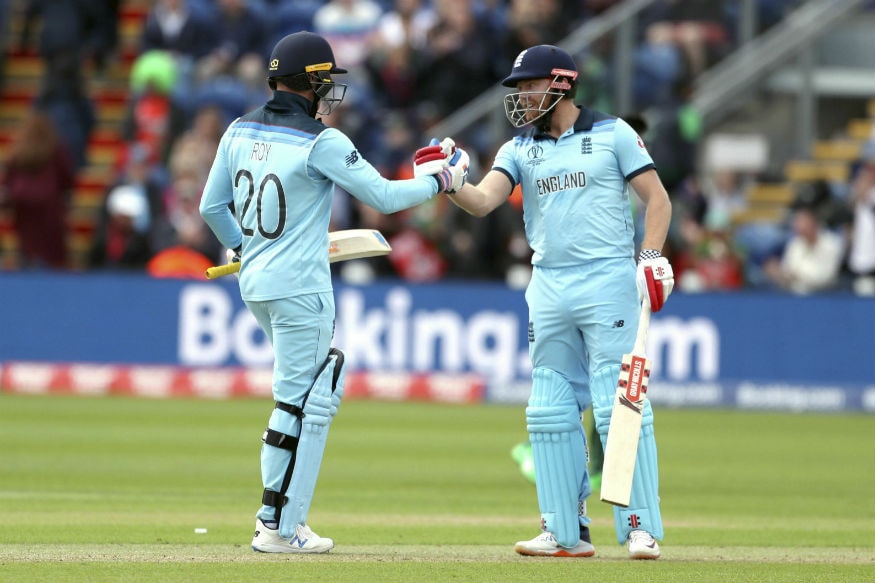 What were you worried about? Eight days after England seemed on the verge of adding yet another masterpiece of a World Cup meltdown to their already overflowing collection, they have qualified for the semi-finals.
Their 119-run trouncing of New Zealand sees them in the final four of the competition for the first time since 1992, completing a resurgence in the tournament that began with Sunday's win over India at Edgbaston – a replay of that game the likely semi-final fixture next Thursday.
It has been quite the turnaround. Following the shock defeat by a Sri Lanka side who have been abysmal at points in the competition and the comprehensive loss to Australia, it seemed as if the spirit of this England team had been broken.
Expected to waltz their way into the semi-finals in their home World Cup, they suddenly found themselves having to beat India and New Zealand – at the time the only two unbeaten sides in the competition – to be certain of progression into the final four.
The sparkling revival of their form that has seen them do just that can be traced back to one vital moment, Jason Roy's return to the side and with it the restoration of one of their most potent weapons, his opening partnership with Jonny Bairstow.
With Roy and Bairstow opening up, England look an entirely different beast, less mangy old house cat, more roaring lion, and they have the results to prove it. In the wins over India and New Zealand, the pair put on stands of 160 and 123 respectively, laying the foundation for ultimately insurmountable totals of 337 and 305.
Those two outings for England's trailblazing opening pair make up part of a frankly ludicrous ODI record for the duo this summer – in 7 games they average 99.71 together, at a run rate of 7.05 per over and in the five matches where their partnership has reached 13 they have gone on to share a stand of at least 115.
In the two years that they have established themselves as England's first choice ODI opening pair, Roy and Bairstow's importance to the team was already apparent – how could it not be with a record that now sees them averaging 76 together from 23 innings, including nine stands of over 100 and a further five of at least 50. However it is in the last two games of this World Cup that we have seen just how vital it is to their hopes of lifting the trophy on the 14th July.
In the defeats to Sri Lanka and Australia, Bairstow looked a shadow of the batsman we have seen in England's last two games, registering a second golden duck of the tournament and a 39-ball 27 respectively – with Roy restored he has been a man unleashed, notching back-to-back hundreds to help the team back to the huge totals that had become their hallmark in recent years.
The rushing back of Roy from injury was a gamble for England, but it has paid off handsomely, like El Cid strapped to horse, it seems his mere presence at the top of the order has provided the catalyst for England's return to winning ways.
Roy's approach to batting, being prepared to attack from ball one, in many ways embodies the fearless cricket that England have adopted in recent years, but which deserted them in defeats to Sri Lanka and Australia – with him back in the side they have rediscovered it just in time to rescue their World Cup hopes.
England now have just over a week to prepare for their semi-final at Edgbaston, a chance to take stock of the whirlwind events of the past eight days and prepare for the biggest two games any of them will have played – thankful that when they do they should have Roy and Bairstow at the top of the order.