India went into the World Cup with a lot of question marks hovering over the number 4 slot in its batting line up. And towards the business end of the tournament, the situation seems to have vastly improved with question marks now atop almost every batting position except Rohit Sharma and Virat Kohli's.
In times of adversity, this is how good teams rally around and make it a total comedy. The Indian approach has been so slapstick that two of its former number 4 batsmen went ahead and announced their retirements during the tournament - Ambati Rayudu because they didn't pick him and Yuvraj Singh, probably because he thought they might end up picking him for that position.
Having almost groomed Rayudu for the number 4 position all through in the run up to the World Cup, India, at the World Cup, moved to the commonsensical position: Anybody but Rayudu. In the first match they played, KL Rahul at number 4, then it was Hardik Pandya, after that it was Vijay Shankar, after that it was Rishabh Pant, after that it was R Sridhar.
Sorry, the last named is India's fielding coach, and the stupid ICC rules prevented India from trying him out in that position. Otherwise India would have given him a go.
Why is there so much confusion around India's No. 4 bat? Well, that is because there is even more confusion and complexity around India's No. 5 bat, MS Dhoni.
Yet, the fact is India is in the semi-finals of the World Cup after topping the table. So, to discuss the World Cup, especially from India's point of view, we caught hold of a former Indian cricketer, who agreed to speak to us on condition of anonymity because, well, he did not want to take any chance with Ravindra Jadeja --- who has a strong arm and unerring accuracy --- and end up literally as a bits and pieces player.
How do you rate India's performance so far in the World Cup?
India has made it to the World Cup semi-finals, which is a considerable feat if you are talking of soccer World Cup. But in a 10-team cricket World Cup, you have to always back India to get into the last four, especially since one win against Pakistan is always guaranteed.
But this time despite an unsettled middle-order, India has made it to the knockout stage, making it clear that the other teams have even more unsettling issues to sort out. For example, South Africa. The team doesn't even have a middle-order to feel bad about it. Its tail seems to start at the fall of the first wicket.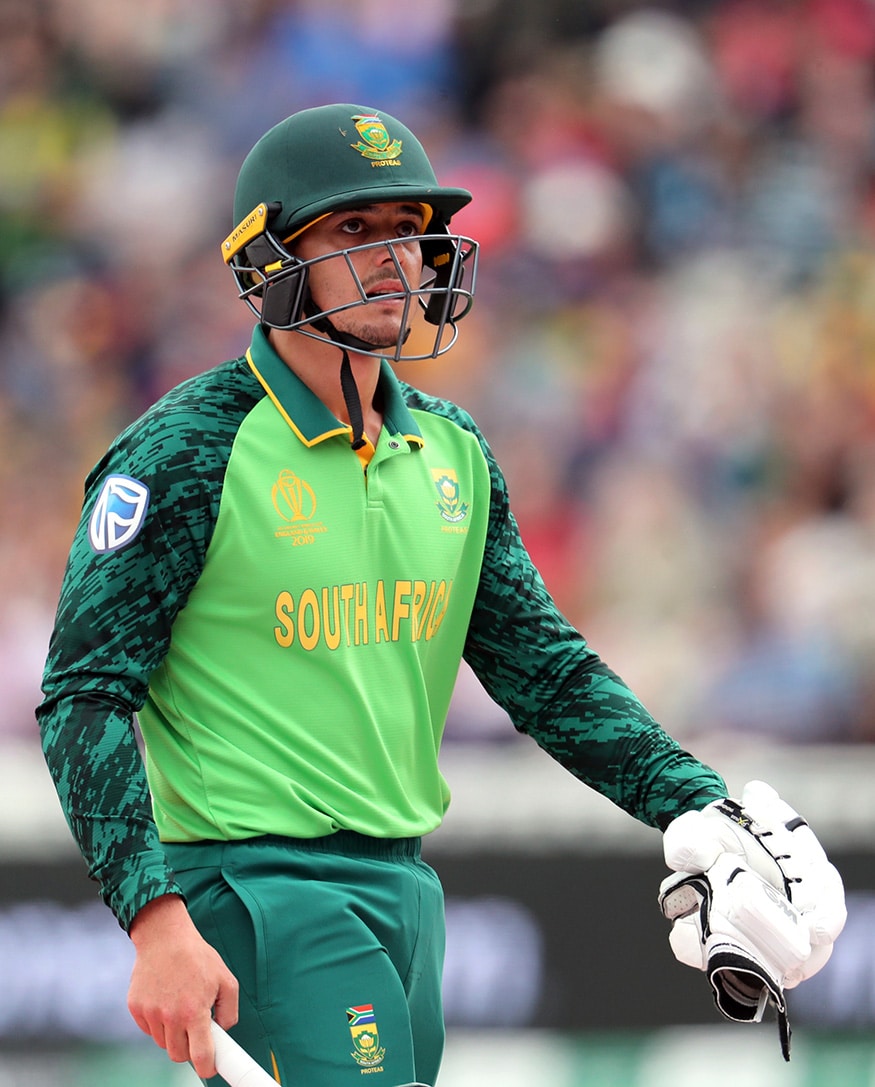 Okay, let us talk about the elephant in the room as far as India is concerned?
You mean Sanjay Manjrekar's commentary...
No, we are talking of Dhoni. Is he providing India with some unexpected headaches?
Okay, let us face it, M S Dhoni is getting old fast. For instance, in this World Cup itself, Dhoni has turned one more year older. Whereas a youngster like Rishabh Pant will go back from the World Cup with the same age that he came to it.
Arre, we want you to talk about Dhoni's role?
As far as I know, Ranveer Singh is playing Kapil's role. I don't know who is doing Dhoni's role. But no, not Sushant Singh Rajput again.
Boss, please give your opinion on Dhoni's performance in the team in this World Cup.
Oh okay. As captain Virat Kohli has pointed out several times, Dhoni is the one who understands the conditions, the state of the pitch and tells the team what would be the 'par score' and the team plans its strategies accordingly. Against England Dhoni perspicaciously pointed out that the Indian bowling unit, especially the spinners, may have given 30-40 runs extra on that pitch. But unfortunately, he seems to have passed on this info after his batting stint. Anyway, this input was vital for dropping Kuldeep Yadav in the next match.
Seems to sound logical. But it is also confusing.
That is the whole point. Without Dhoni and his calming presence, the team certainly looks adrift. And with his increasingly becalm batting, the team looks equally adrift. So, what India needs is --- you may want to write this down --- a time machine to bring back the Dhoni of 2011. Our only worry is that instead of Dhoni, Sreesanth may get into the time machine and arrive here.
What of the rest of the team?
The Indian bowling unit has been in good form, especially Jasprit Bumrah, Mohammad Shami and Bhuvaneshkumar are in great rhythm, leaving the Indian captain with little need to use Kedhar Jadhav's stealth bomber mode bowling. Seriously, it's time we invented some real description to what Jadhav attempts: Right-arm, side-arm, under-arm donkey drops. Batsmen need a sight-screen under the ground to pick his deliveries, which sometimes seem to arrive from below the pitch.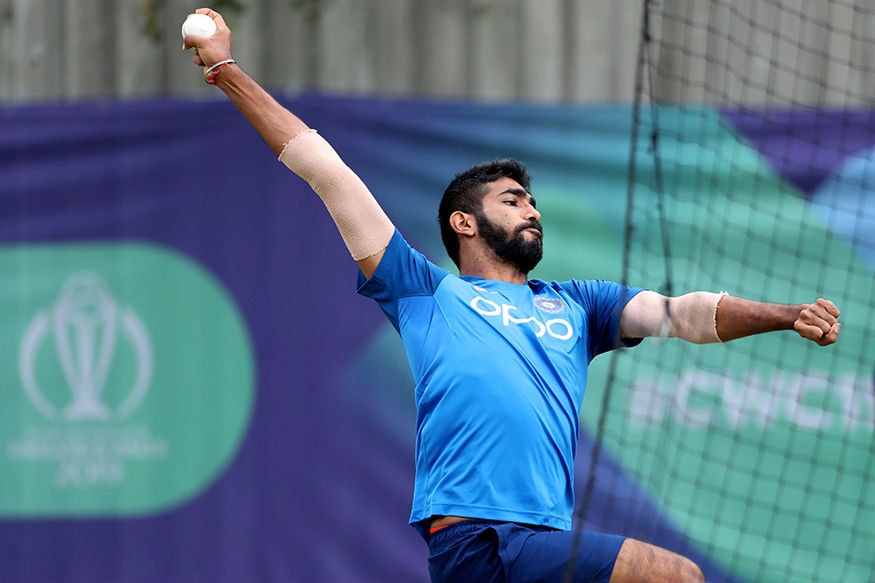 On the batting front, Rohit and Virat are in great nick, while Dhoni seems to be mostly, well, just nicking it. Never mind, Rahul, Pandya and Pant are chipping in with scores that are neither too high nor low, exactly the scores that would be impossible to say whether they are in form or out of it. Rahul has scored a century, which from a captain's point of view is worrisome, because he has a tendency to slip into bad scores following a tall innings.
Let us talk about the other teams that have made it to the semis.
Well, New Zealand, Australia almost always make it to the semi-finals, don't they? But the Kiwis have never won the World Cup, which of course makes it clear that they are bigger chokers than South Africa. England has played the tournament exactly reflecting the country's approach to the Brexit. One moment, it is on. One another, it is not. Nobody knows what will happen next.
England winning the Cup will make the entire beleaguered country happy. On the other hand, England not winning it will make the rest of the world rejoice. The memes, you can bet, would keep everyone in splits till the next World Cup.
Finally, a word or two about Pakistan?
Well, they seemed to be playing with an eye on the calendar that was showing 1992. It would have helped if they had played with a view of the real-time scoreboard showing their net run rate.
Anyway, they played some spirited cricket and endeared themselves to all. I mean how can you not love a team that has a wicket-keeper who even during a high-octane clash against India was cool enough to produce a yawn? That is the kind of coolth that even Dhoni has never exhibited in his career.