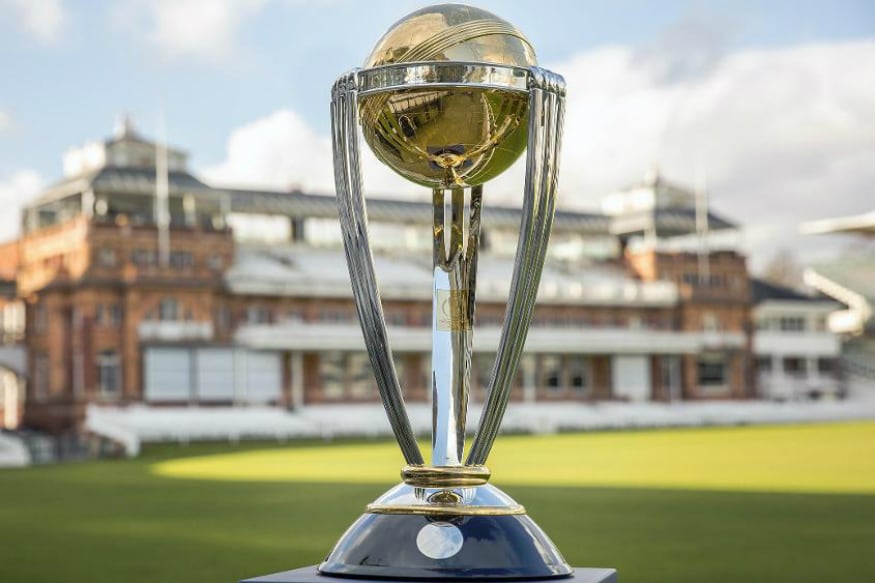 Preview: Here is the full and complete schedule of the ICC World Cup 2019 which will start on May 30. India boast the game's undoubted superstar batsman in Virat Kohli but their bowling attack could hold the key to their hopes of World Cup glory.
Despite their status as the game's global powerhouse, India have only won the showpiece tournament twice, in 1983 and 2011.
But Kohli's men, second behind England in the one-day international rankings, will start the tournament in England and Wales among the favourites alongside the host nation and defending champions Australia.
For all the focus on captain Kohli, the number one batsman in the world in the 50-over format and Test cricket, the ability of India's seamers to exploit the conditions could be the most important factor.
Jasprit Bumrah, the top-ranked ODI bowler in the world, leads the pace battery alongside Mohammed Shami, Bhuvneshwar Kumar and Hardik Pandya.
Wrist spinners Kuldeep Yadav and Yuzvendra Chahal add variety to India's attack.
30 May: England vs South Africa – The Oval, London
31 May: West Indies vs Pakistan – Trent Bridge, Nottingham
01 June: New Zealand vs Sri Lanka – Sophia Gardens Cardiff, Cardiff; Afghanistan vs Australia – The Bristol County Ground, Bristol
02 June: South Africa vs Bangladesh – The Oval, London
03 June: England vs Pakistan – Trent Bridge, Nottingham
04 June: Afghanistan vs Sri Lanka – Sophia Gardens Cardiff, Cardiff
05 June: South Africa vs India – The Ageas Bowl, Southampton; Bangladesh vs New Zealand – The Oval, London
06 June: Australia vs West Indies – Trent Bridge, Nottingham
07 June: Pakistan vs Sri Lanka – The Bristol County Ground, Bristol
08 June: England vs Bangladesh – Sophia Gardens Cardiff, Cardiff; Afghanistan vs New Zealand – The Cooper Associates County Ground, Taunton
09 June: India vs Australia – The Oval, London
10 June: South Africa vs West Indies – The Ageas Bowl, Southampton
11 June: Bangladesh vs Sri Lanka – The Bristol County Ground, Bristol
12 June: Australia vs Pakistan – The Cooper Associates County Ground, Taunton
13 June: India vs New Zealand – Trent Bridge, Nottingham
14 June: England vs West Indies – The Ageas Bowl, Southampton
15 June: Sri Lanka vs Australia – The Oval, London; South Africa vs Afghanistan – Sophia Gardens Cardiff, Cardiff
16 June: India vs Pakistan – Old Trafford, Manchester
17 June: West Indies vs Bangladesh – The Cooper Associates County Ground, Taunton
18 June: England vs Afghanistan – Old Trafford, Manchester
19 June: New Zealand vs South Africa – Edgbaston, Birmingham
20 June: Australia vs Bangladesh – Trent Bridge, Nottingham
21 June: England vs Sri Lanka – Headingley, Leeds
22 June: India vs Afghanistan – The Ageas Bowl, Southampton; West Indies vs New Zealand – Old Trafford, Manchester
23 June: Pakistan vs South Africa – Lord's, London
24 June: Bangladesh vs Afghanistan – The Ageas Bowl, Southampton
25 June: England vs Australia – Lord's, London
26 June: New Zealand vs Pakistan – Edgbaston, Birmingham
27 June: West Indies vs India – Old Trafford, Manchester
28 June: Sri Lanka vs South Africa – Riverside, Chester-le-Street
29 June: Pakistan vs Afghanistan – Headingley, Leeds; New Zealand vs Australia – Lord's, London
30 June: England vs India – Edgbaston, Birmingham
01 July: Sri Lanka vs West Indies – Riverside, Chester-le-Street
02 July: Bangladesh vs India – Edgbaston, Birmingham
03 July: England vs New Zealand – Riverside, Chester-le-Street
04 July: Afghanistan vs West Indies – Emerald Headingley, Leeds
05 July: Pakistan vs Bangladesh – Lord's, London
06 July: Sri Lanka vs India – Emerald Headingley, Leeds; Australia vs South Africa – Old Trafford, Manchester
09 July: 1st semi-final (1 vs 4) - Old Trafford, Manchester
11 July: 2nd semi-final (2 vs 3) - Edgbaston, Birmingham
14 July: Final - Lord's, London