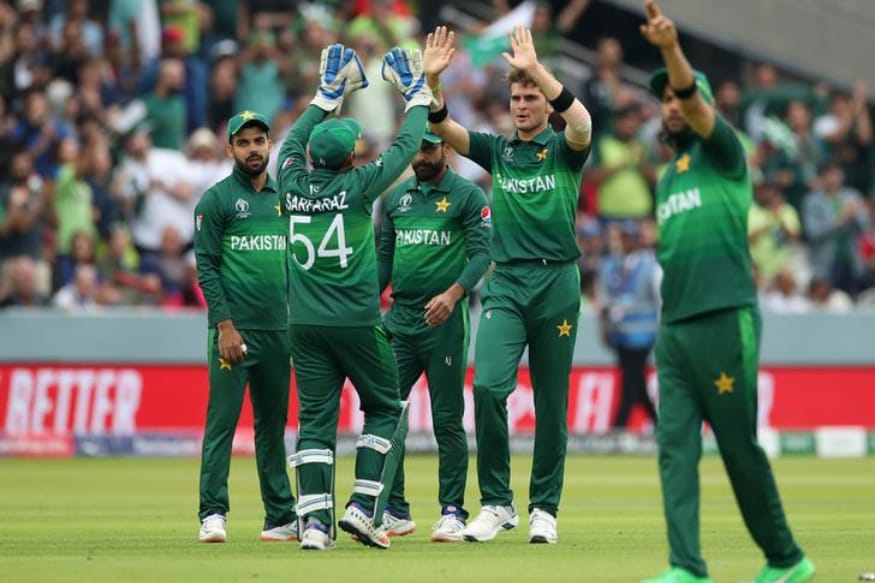 A terrific all-round performance by Pakistan at Edgbaston saw them register a convincing six-wicket win over New Zealand, thereby significantly increasing their chances of making the semi-finals. Chasing New Zealand's 237 for 6, Pakistan romped home, with 5 balls to spare, mainly courtesy an unbeaten 101 from Babar Azam and 68 from Haris Sohail.
Pakistan now have 7 points from 7 matches and have moved to number 6 in the points table.
This was New Zealand's first loss of the tournament. Their head to head against Pakistan in World Cups just got worse (from 2-6 to 2-7).
Australia became the first team to qualify for the 2019 World Cup semi-finals after their comprehensive 64-run win over hosts England at Lord's on Wednesday.
England have dug themselves a big hole and now need to win both their matches to be in a comfortable position of making the knockouts.
South Africa became the first big casualty (second team after Afghanistan) to be ousted from the tournament after their 49-run loss to Pakistan at Lord's on Sunday.
Sri Lanka had done the World Cup 2019 a huge favour when they effected the biggest upset of the tournament with their 20-run win over England at Leeds. This upset suddenly threw open the qualification scenarios which seemed to be meandering to a predictable end.
With Australia through to the knockouts, where do the remaining 7 teams stand in the competition? Who is the Dark Horse in the semi-final race?
Let us have a look at the most realistic and some unrealistic scenarios.
India Look Likely to Join Australia but New Zealand in Tricky Situation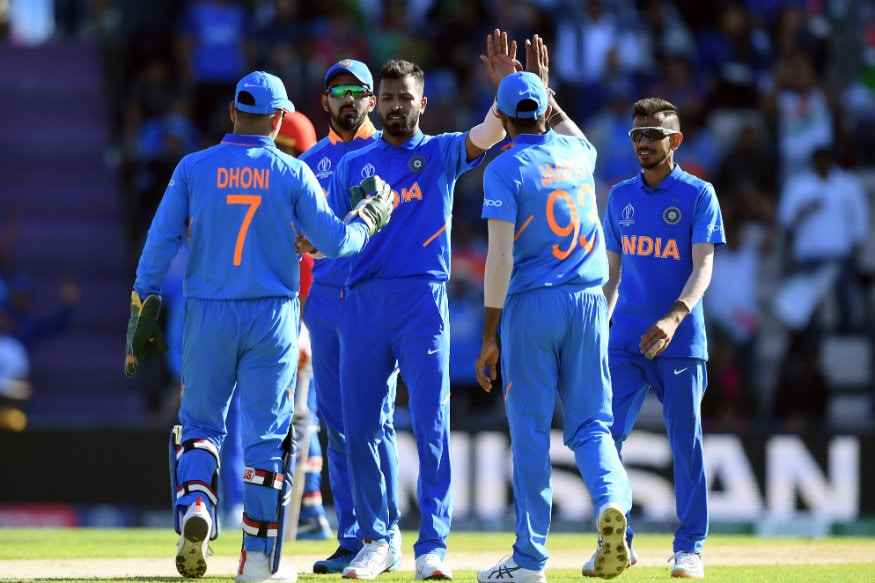 With 6 wins from 7 matches, Australia are perched at the top with 12 points and have qualified for the knockouts – which is a great result for a team who had their worst year in 2018 (in terms of win-loss ratio) in ODI cricket.
New Zealand are in second-place with 5 wins from 7 matches. The loss to Pakistan was their first of the tournament.
They need another win to be certain of making the last four as only two other teams – Australia and India - can cross 12 points – New Zealand would, in such a case have 13.
However, there is a strong chance that they may end with 11 points as their two remaining matches are against Australia and England.
This will make the equation tricky for New Zealand as Sri Lanka and England can reach a maximum of 12 points and one of Bangladesh or Pakistan can reach a maximum of 11.
What might save New Zealand in such a scenario is their net run rate which is still the second-best in the tournament.
New Zealand had a relatively easier schedule at the beginning of their campaign and made the most of it but face a tough challenge from some major teams in the final two weeks of the group stages.
India got a real scare from Afghanistan but held their nerve to remain unbeaten in this World Cup – the only team to not lose a match so far in the tournament. With 4 wins from 5 matches (and one washout), India are a couple of wins away from securing a semi-final spot.
They had an excellent start to their World Cup campaign beating three tough sides in South Africa, Australia and Pakistan. With comparatively easier matches against Sri Lanka, Bangladesh and West Indies still scheduled, India should comfortably muster 15 points and sail through the semi-finals (even if they lose to England).
Two wins from 4 matches are enough for them to cement a semi-final spot.
England – From Favourites to Possibility of Non-Qualification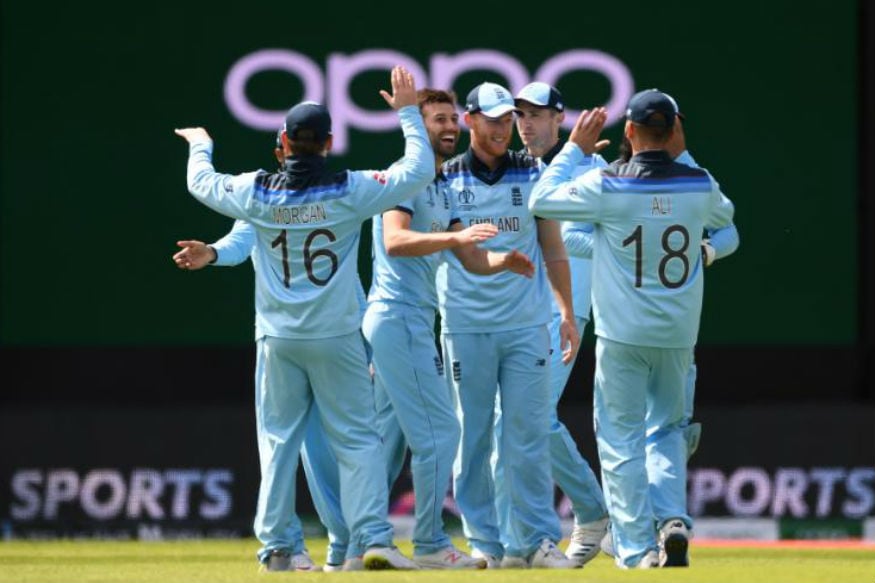 England's two shock defeats to Pakistan and Sri Lanka and their loss to Australia has suddenly, to use a cliché, set the cat amongst the pigeons. England are feeling the pressure of being the home team at the biggest stage in international cricket. All their three losses have come chasing!
England have 4 wins from 7 matches and have their task cut out in the two remaining matches – against India and New Zealand. England haven't had the best of records against these sides in World Cup encounters having beaten none since 1992!
If England lose both these matches, they remain on 8 points. In such a scenario, the home team faces a threat of being eliminated before reaching the semis as there is a very definite chance that one of Sri Lanka, Bangladesh or Pakistan may just leave them behind and secure the number 4 position.
If England win one of these matches, they are still in trouble. In such a scenario England end with 10 points and face a realistic potential threat from Pakistan, who, if they win their remaining two matches would pip them for the number 4 position by ending with 11 points.
Pakistan's victory over New Zealand was bad news for England as now the 1992 Champions have a very realistic chance of finishing with 11 points.
The positive for England, though, is their net run rate - it is still the best in the tournament. So should a case arise where they find themselves tied on the same number of points (and same number of wins) with other teams, their net run rate should see England through.
The Dark Horse: Can Pakistan do a 1992?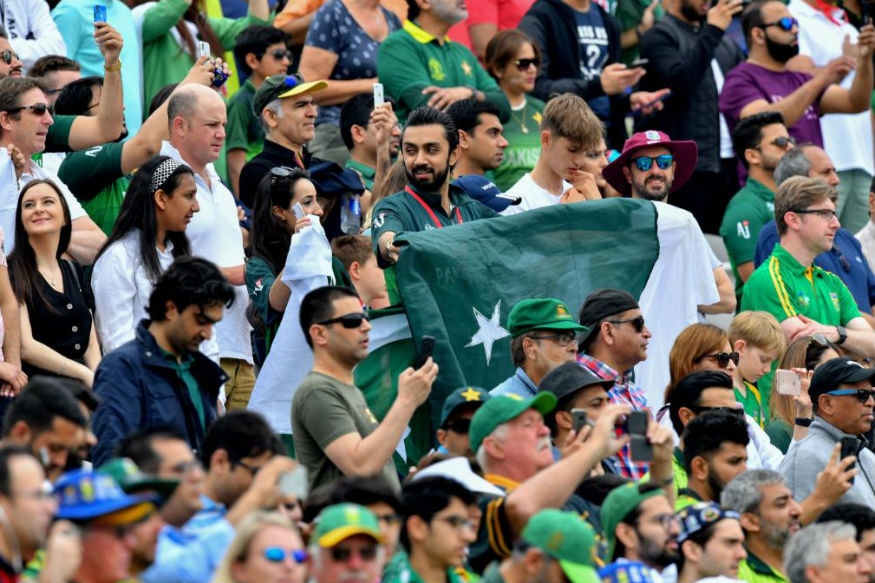 There is an unreal similarity between Pakistan's journey to the knockouts in the 1992 World Cup and their remarkable fightback in this World Cup.
Their wins over South Africa and New Zealand mean that they are now at number 6 with 7 points from 7 matches. The win against New Zealand was crucial as now Pakistan have a very real chance of finishing with 11 points – with their two remaining matches against Afghanistan and Bangladesh.
They would then hope that England do not win more than one and Sri Lanka lose at least one match.
In such a scenario, Pakistan will make it to the semi-finals.
Don't Write Off Sri Lanka and Bangladesh, Yet!
Sri Lanka have had a mixed bag so far in the tournament. After being thrashed by New Zealand and beaten comprehensively by Australia and the weather playing spoilsport in two matches where they would have fancied their chances – against Pakistan and Bangladesh, they came back in fine style and defended a moderate total against hosts England.
Sri Lanka have lost one match less than both Pakistan and Bangladesh but have no easy matches left. They have three remaining – against a South African unit which has nothing to lose as they have already been eliminated, a West Indies team desperate to make amends for a disappointing World Cup and India – the only team which has not lost a match in the tournament.
Sri Lanka still have a realistic chance of beating the first two which would ensure they end with 10 points. They would then hope that England lose their remaining two matches and Bangladesh and Pakistan do not win more than one. In such a case, Sri Lanka will qualify in fourth position.
Bangladesh have 3 wins from 7 matches. Their batting, led by Shakib-Al-Hasan, has been a revelation. They have two difficult matches to end their group stage campaign – with India and a resurgent Pakistan. If they win both their remaining matches, Bangladesh will end with 11 points and then hope that Sri Lanka do not win all their matches and England win not more than one.
The Bottom Three
West Indies would have had their heart and soul broken after their loss to New Zealand at Manchester. They have won just one solitary match – against Pakistan. They have just 3 points from 6 matches – this includes four losses and one washout.
To have any realistic chance of making it to the knockouts, West Indies need to win all their remaining 3 matches which will take them to 9 points – this will be a tough challenge as one of their clashes is against India.
West Indies would then hope that England lose both their matches, Sri Lanka win not more than one and the winner of Pakistan vs Bangladesh has lost their previous encounter. This would mean that West Indies, Pakistan and Bangladesh all end with 9 points but the team from the Caribbean might just scrape through with a higher net run rate.
However, this is a highly unlikely scenario.
South Africa's horrendous World Cup 2019 campaign came to an end (after their loss to Pakistan). They find themselves languishing at number 9 in the points table with 5 losses from 7 matches.
Afghanistan have lost 7 out of 7 and have already been eliminated from the World Cup.
PREDICTION:
Going by form and momentum in the tournament and overall strength and weakness of a team, these seem to be the most plausible top 4 after the group stages:
1. India (win all their remaining matches to end with 17 points)
2. Australia (win both their remaining matches to end with 16 points)
3. New Zealand (lose to Australia and England to end with 11 points but have a higher NRR than Pakistan)
4. Pakistan (win both their remaining matches to end with 11 points)
This means the following two potential semi-finals:
India vs Pakistan & Australia vs New Zealand