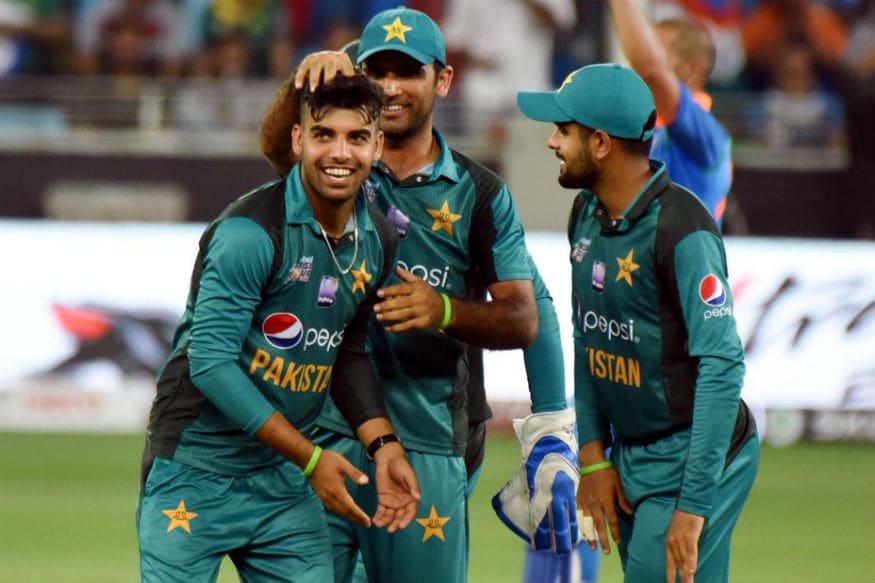 Leg-spinner Shadab Khan has been asked to undergo a two-week medication course and advised complete bed rest as he recovers from a viral ailment.
The 20-year-old was forced to opt out of the forthcoming limited-overs series against England after failing a blood test. He was replaced by Yasir Shah with the Pakistan Cricket Board (PCB) arranging an appointment with a London-based gastroenterology and hepatology specialist for him.
Shadab, who has been named in the 15-man squad for the World Cup, will now travel back to Pakistan to recover. He will undergo another round of blood tests in Lahore which will determine his fitness for the World Cup.
It will be a huge blow for Pakistan should Shadab not recover in time for the World Cup. He has been their primary spinner in the limited-overs setup for quite some time and a critical weapon in Sarfraz Khan's arsenal, especially in the middle overs.
Pakistan have until May 23 to make any changes to their squad without seeking permission from ICC. After that, all changes will have to go through the tournament's event technical committee.