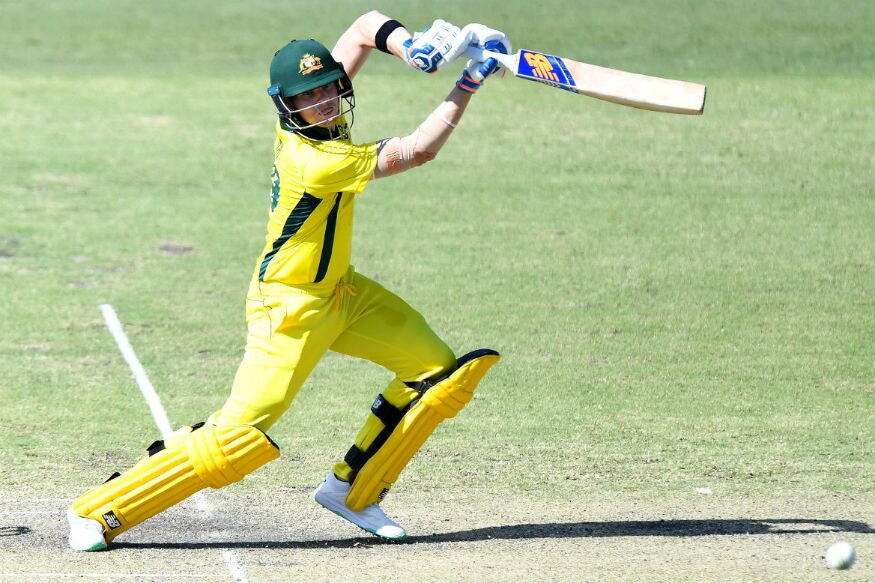 Justin Langer admitted he "slept a lot better" after seeing Steve Smith amongst the runs during Australia's second practice game against a New Zealand XI in Brisbane on Wednesday (May 8).
The former captain, back in Australian colours for the first time since his one year ban, scored a classy 77-ball 89* looking assured in the crease for the bulk of his knock.
"I certainly slept a lot better, it warmed my heart to be honest," Langer said of Smith's 89 not out on SEN's Whateley program on Thursday.
"I watched him on the weekend, he had a nets session on Sunday night and I was sitting with a couple of coaches and I just said 'How good is this kid'. We've seen the statistics and we know the stories but when you see him first hand…
"(Wednesday) was a tutorial in batting. It's great for the team."
David Warner and Smith were both part of Australia's playing eleven in the first two practice games. Any worries or awkwardness about the reception the duo might get were quickly quashed with both players greeted warmly by the crowd that had come to follow the match.
After a turbulent year, Australia seem to have finally found their mojo and Langer believes that the side is in an excellent position ahead of the start of the World Cup.
"I can honestly say I don't think we could be in a better position," Langer said.
"It's a bit like facing fast bowling, you worry, worry, worry and once you get out in the middle, it's ok. The worst time to face fast bowling is in bed the night before.
"There's been a huge lead-up to this and the boys have come in so far quite seamlessly. They'll have some new challenges when we get to England – we really aware of that, they're really aware of that. But I'm really glad the boys have put the work in because it feels we're in a really good place."
Langer though was cagey about Warner's position in the batting line-up. In the first practice match, the left-hander coming in at No.3, scored 38 while in the second outing he was dismissed for a duck.
"The obvious thing is we should (open with Warner)," Langer said. "But I think he's quite an adaptable player, too.
"What I've loved is the partnership between Finchy (captain Aaron Finch) and Usman Khawaja as well. They gel really well and in the past Finch and Warner gelled really well.
"I'm not trying to pull the wool over anyone's eyes, but we've got really good options there."