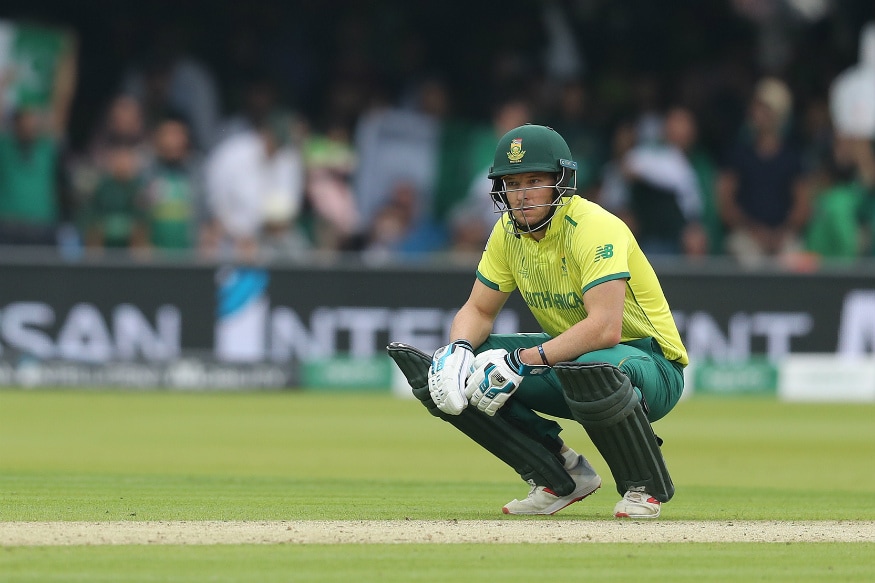 There isn't much left in the ICC World Cup for the South Africa team more than pride as they slid out of the race to make the semifinals with two matches still to go. The batsmen will look to try and salvage a disastrous campaign for the Proteas which has not seen a single century from their side.
Middle-order batsman David Miller will be hoping that the batsmen can convert some of their starts into a bigger innings to end the tournament on a high.
"As a batting unit, we've had starts and we haven't kicked on and it's happened throughout the competition," Miller said in the ICC mixed zone after South Africa's 49-run loss to Pakistan at Lord's on Sunday (June 23).
"All the batters have got starts and not finished the job. We haven't had enough hundred partnerships or fifty partnerships and you're not going to win games of cricket like that," he added.
Quinton de Kock and Hashim Amla have shared South Africa's only century-stand, 104 runs in their victory against Afghanistan. Miller believes lack of execution cost South Africa, especially when considering his own performances.
"I've scored four 30s. Two of them have been at the back end, trying to go for it and the other two, I feel like I could have put in two big performances there. On self-reflection, it has been quite disappointing," Miller, who scored 38 against Bangladesh and 31 against India apart from 36 against New Zealand and 31 against Pakistan, said.
"The margins are really small. It's a split second here or there when you could be caught. On another day, that could be six," he added.
An optimistic Miller believes South Africa are not far away from turning things around.
"It's difficult for people to believe that we are very close. The guys are starting well but not continuing with that pressure," Miller said.
The Kings XI Punjab batsman also assured that self-belief was very much intact, especially in himself.
"I don't feel like my confidence is low. For me, personally, it's been lack of execution. We haven't won so you start looking at a lot of different things where we could have done better.
"Ultimately, we've been really close and when you are playing at the highest level, the margins are so small. We are doing the right things, we are just not extending it and we're not winning games due to that," he added.
It is a bitter pill to swallow: Rabada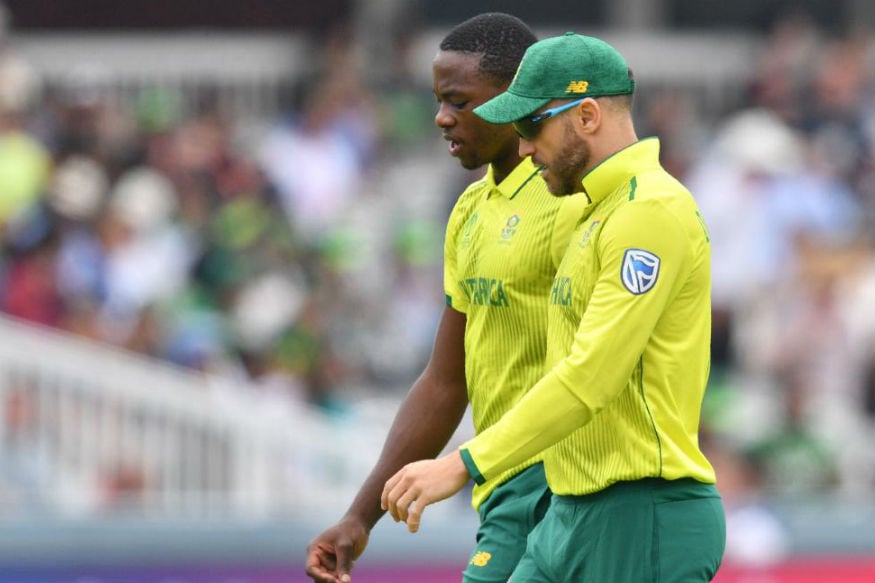 Miller's teammate and young tearaway Kagiso Rabada also expressed his disappoint at South Africa's failure to reach the knockouts.
"For me there is no pressure. We came here, we wanted to win the World Cup and now we are knocked out. It is a bitter pill to swallow but now we have to go back and stay positive. We have lost this World Cup but it's not the end of the world," Rabada said in the ICC mixed zone at Lord's.
"We need to perform as a team. Not just have one-two guys performing when others are failing. It's not a question that we are not trying but it's just the reality of it," he added.
There was something to cheer for South Africa as leg-spinner Imran Tahir, in his final ODI tournament, became the leading wicket-taker for South Africa in the World Cup with 39 scalps by going past the great Allan Donald.
"Immy is a beam of inspiration for all of us, clearly when I look at it. He's shown us how it is done and we can all take a leaf out of his book. He's always had the hunger and the passion but what has served him well is his skill," Rabada said about Tahir.
South Africa's last game at the World Cup will be against defending World Cup champions Australia and Rabada will be hungry to perform against an in-form David Warner.
"We have played Australia quite a lot of times now, so we have plans of playing against them. In the back of my mind and other bowlers' mind we will have a plan but we'll get together just to refresh. We'll have to adapt to conditions and it's going to be an exciting challenge," Rabada said about bowling to Warner in their final game of the World Cup.
South Africa's next match is against Sri Lanka at Chester-le-Street on Friday.​