The sun has not gone down on South Africa's World Cup campaign after they blew Afghanistan away like a candle in the wind in Wales, on the same night Elton John performed for the final time in this country.
If it all sounds OTT, remember that South Africa spent the first two weeks of this tournament on the bad side of the moon and Elton John is still cool, especially here. So indulge yourself as you consider that three defeats and a washout meant anything other than a win would have been goodbye to South Africa's yellow brick road to the knockouts. Anything less than a convincing win, and South Africa would not have earned any love tonight and rightly so.
The No.3 ranked side have played well below themselves in the first four matches and until the second rain break this afternoon, were still struggling to do many things right. But then there was 65 minutes of stoppage and the magnitude of what they might sacrifice must have sunk in. South Africa were about to board a runaway train to nowhere unless someone started to steer them in the right direction. Andile Phehlukwayo and Imran Tahir were those someones.
Between them, they took four wickets in ten balls to drag Afghanistan from a respectable foundation of 69 for 2 to a pitiful 70 for 6 and finally assert some authority on their campaign. Now they have to sustain it and this victory must be dissected to understand how.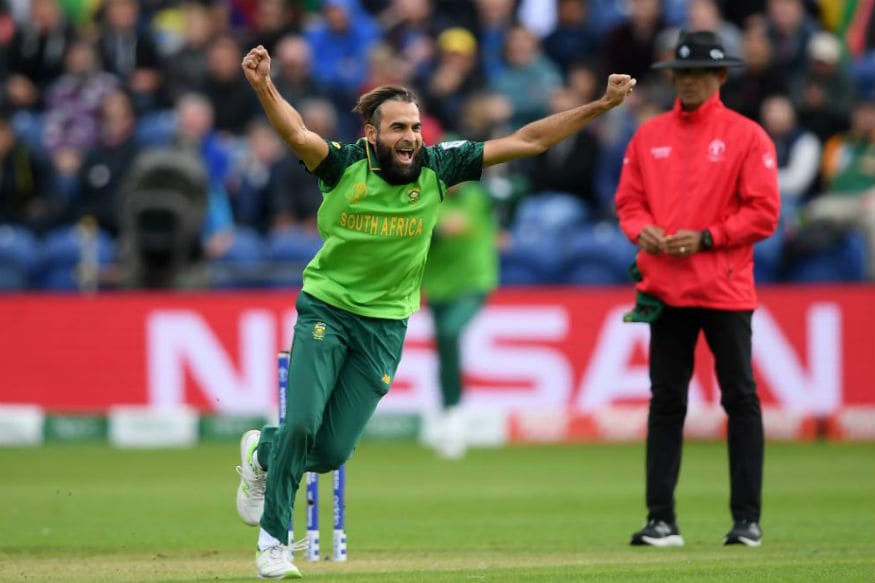 To say Phehlukwayo and Tahir have to keep bowling the way they did in this match is obvious. The former's ability to read the situation and change his approach accordingly is evidenced by how quickly he tightened his line when he was cut for four early on while the latter's passion and guise are still unmatched, but they cannot be the only players putting in performances worth praising.
The opening spells remain a concern with neither Kagiso Rabada nor Beuran Hendricks able to strike upfront, something South Africa will need as they play more aggressive opposition. Rabada has struggled with his starts since the tournament began but showed signs of being back to his best against India and will need to find that fast. Hendricks may have more time to work on form, but it will likely be from the bench, as Lungi Ngidi approaches full fitness.
After injuring his hamstring against Bangladesh, Ngidi was expected to miss just one match but he has sat out three to ensure that when he returns, it will be with minimal risk of re-injury. The extra days on the sidelines seem to be working and Ngidi looks strong in training. He will likely be back for next week's New Zealand game but even he did not impose himself in his opening spells of the two matches he played and identified that as an area which must improve.
Chris Morris is another new ball candidate and now that he has had two impressive showings in succession, the consistency he has been criticised for not having could be coming into his game. Morris could yet prove to be an x-factor player for South Africa in the vein of Ben Stokes or Hardik Pandya and though it may be premature to make the comparison, the point holds. A firing allrounder can change the complexion of a team and it will be up to Morris to do that.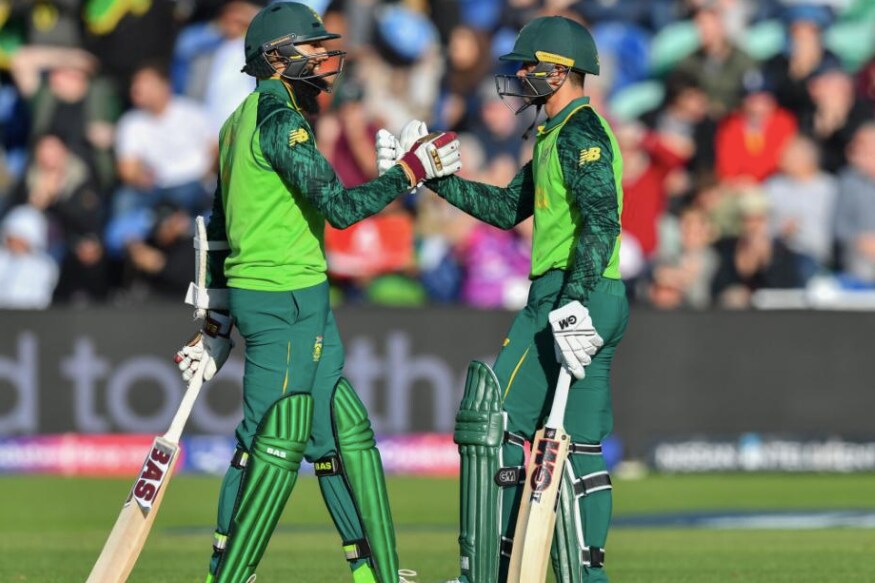 But it will also be up to South Africa's batting, who made interesting and occasionally laboured work, of a small total. That did not matter today, because all that did was that they got there and but in other chases, their scoring rate will have to be more urgent and their intent more obvious. It took South Africa 13 overs to score 50 and 22.3 overs to score 100 runs, which was more than they needed to do today but too slow, generally, to illustrate ruthlessness.
New Zealand, South Africa's next opponents, hunted down 137 in 16.1 overs against Sri Lanka at a rate of 8.5 runs an over. South Africa's rate was just above half of that, around four-and-a-half runs an over throughout their innings, solid but hardly scary.
But, by the time Elton John was scheduled to take the stage down the road at Cardiff City Stadium at 7.20pm, the drinks break was called and South Africa knew they will still standing in this World Cup. More importantly, Hashim Amla was still standing.
He scored 41 runs, some of them ugly, off 83 balls. Amla won't care how they came, but only that they did. For the purists, Amla's on-drive off Hamid Hassan in the eighth over showed the class of old. For the less conventional, his standing slog-sweep off Mohammed Nabi in the 20th over was more innovative. He was there at the end too, having anchored the team's first victory of this World Cup.
Amla, much like South Africa, was being written up as done by many including this writer. If this proves to be the turning point for both of them, sorry may not seem to be the hardest word at the end, after all.