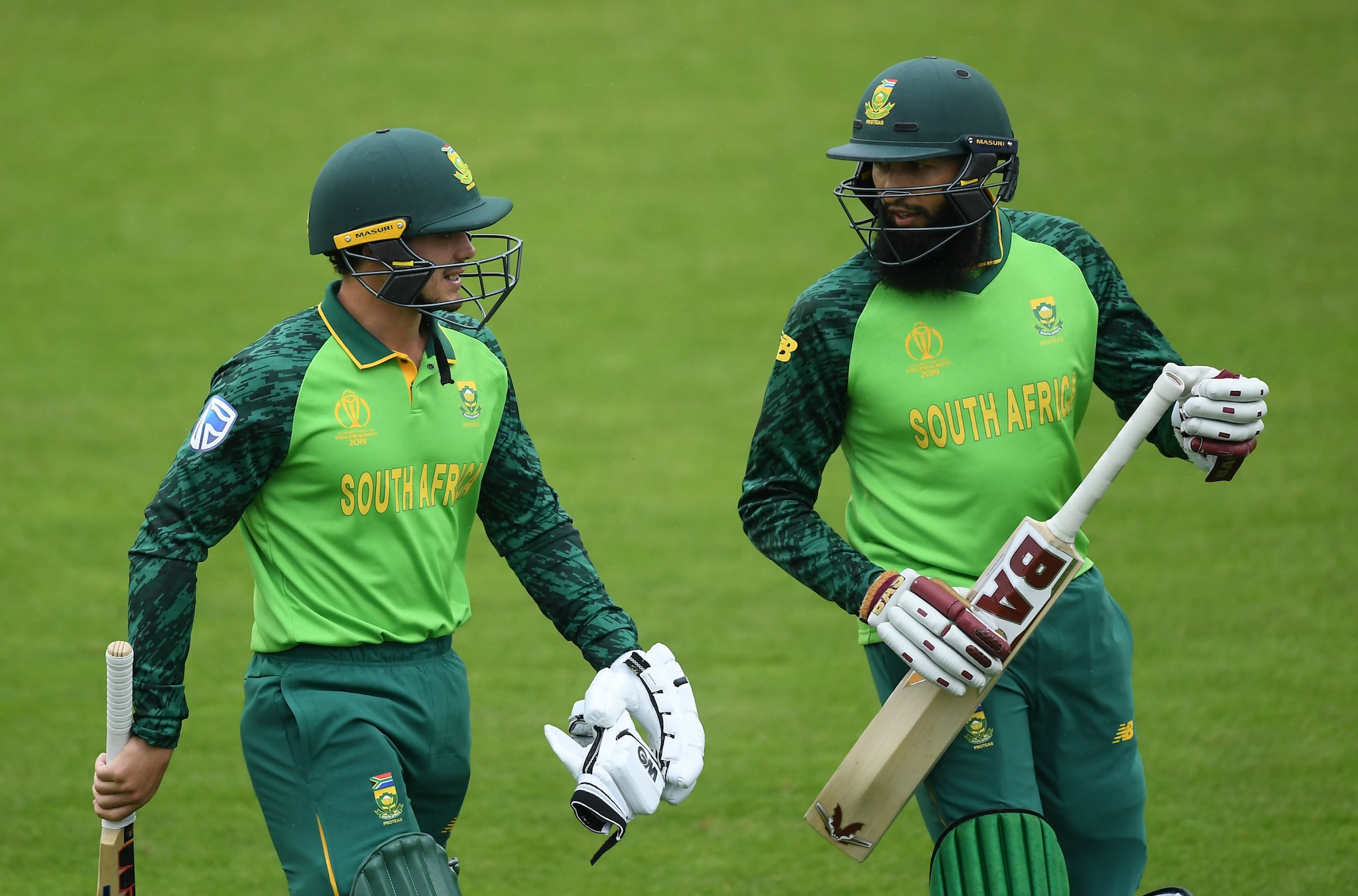 South Africa are not out. Not yet. But they're also not yet in.
They're clinging on, with every group-stage fixture now a must-win, but they are not out.
They're still enjoying being on tour in the words of the captain Faf du Plessis, maybe because they are not out.
In fact, they feel they are just one game, one hundred, one win, away from being on a road that takes them completely back in.
Their optimism might seem unusual but is absolutely necessary because the tournament is too young and the situation too old for them to think any other way.
It has been less than two weeks since this competition began, too early for any team to be thinking about home. But enough time for all teams to have properly arrived in the UK, though South Africa seemed to have missed that memo.
They were lethargic in their opener against England, surprised in their second game against Bangladesh and outclassed in all departments by India in their third. As the list of problems grew long, their answers remained short. We just have to start winning they said, because we are not out, not yet.
The six victories that would generally give a team a good chance of getting into the semi-finals are now not achievable. There are only five wins South Africa can claim and if they do, there's every chance they will stay not out.
(Image: AFP)
Among those five are clashes against an unbeaten New Zealand, a petulant Pakistan and an inspired Australia. Realistically, Afghanistan and Sri Lanka may have to bear the brunt of South Africa's frustrations as they grapple with their status of being in or out. Realistically, South Africa will have to do something special to stay in. Anything else will see them heading out.
Du Plessis confirmed as much when he agreed that South Africa are not worthy of occupying a spot higher than the one they are in now: ninth. "We are in this position because we haven't played our best cricket so we don't deserve to be anywhere close to the top of the log," he said. "It is very clear for us as a team we need to be at our best and we need to play well in the next five games."
For South Africa to improve, they need one, very obvious thing to happen and that is for their batsmen to stay in. And if they're brutally honest, Hashim Amla looks just about out.
He has managed just 25 runs from the three matches in this tournament and has been undone by extra bounce in all of his three innings. Amla is being rushed by opposition bowlers, something which Virat Kohli noted as surprising for a player who usually marks his own time.
That demands an examination of whether the clock is ticking against Amla, who, at 36, is definitely playing in his last World Cup but may also be making his final few ODI appearances.
Let's look at the numbers: Amla has recently been through the worst 18 months of his ODI career. In 11 matches in 2018, he averaged 28.63, his leanest full calendar year since his debut in 2008. In eight matches this year, he averages 34.14 an improvement heavily weighted by the hundred he hit against Pakistan in January. Six of his other seven scored have yielded scores of 25 or less. Remember that there was a debate over his selection at this tournament and that he was ultimately picked on experience over Reeza Hendricks.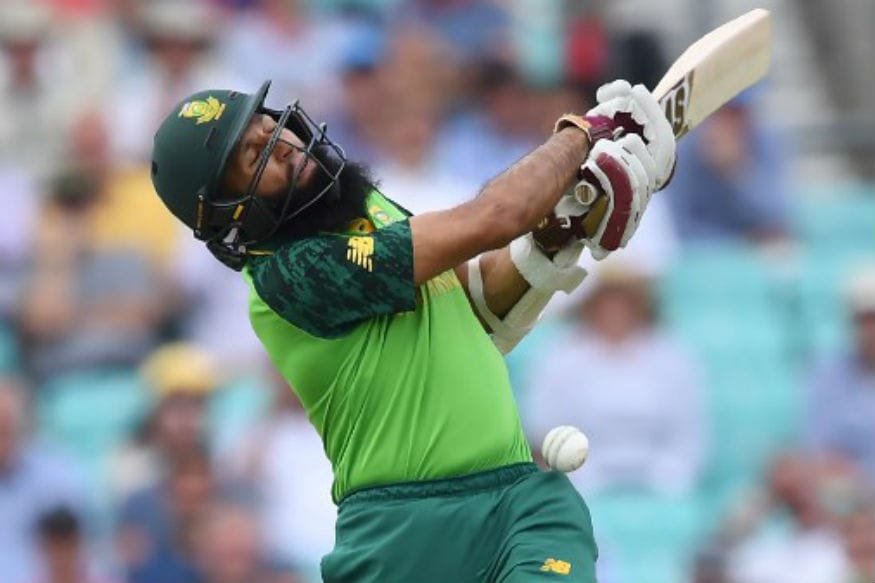 (Image: AFP)
Hendricks scored 100 on debut against Sri Lanka and has two other half-centuries to his name along with a red-hot streak on the domestic scene. He was joint-second on the run charts in South Africa's new T20 tournament, the Mzansi Super League, with the same number of runs as Quinton de Kock and also scored two hundreds in the tournament. The general consensus was that he was unlucky to miss out but Amla was too valuable a player to leave out.
Hindsight may tell us other things but on paper, most teams would have selected Amla over almost anyone else, no matter what. On paper, Amla is still scoring runs too, with twin fifties in the warm-up matches where his timing was as impeccable as his touch. But he can't seem to bring that to the biggest stage, despite his team-mates confidence that he is not far away from producing something substantial.
The trouble is that South Africa are soon going to be out of time to give, to Amla and to themselves, to stay in this tournament. That may happen as soon as Saturday. Anything less than a win against Afghanistan could signal the end of their chances of qualifying for the semi-finals. A win keeps them in it, but only until they meet New Zealand the following Wednesday and so the story goes.
The pressure is on and it's also on Amla, even though he cannot be replaced in a week, a month, or even a season. He is still in right now, praised as a one of a kind player, the one that nobody thought could succeed in fifty-over cricket and the one that went on to occupy the No.1 spot for several years. He is still in now, as a player who knows how to get in and stay in but unless he does here, how long before he is out?
And how long before South Africa are too? They are still winless and in danger of a quiet exit to a tournament no-one expected them to win but everyone expected them to stay in. They are not out, but they are damn close.