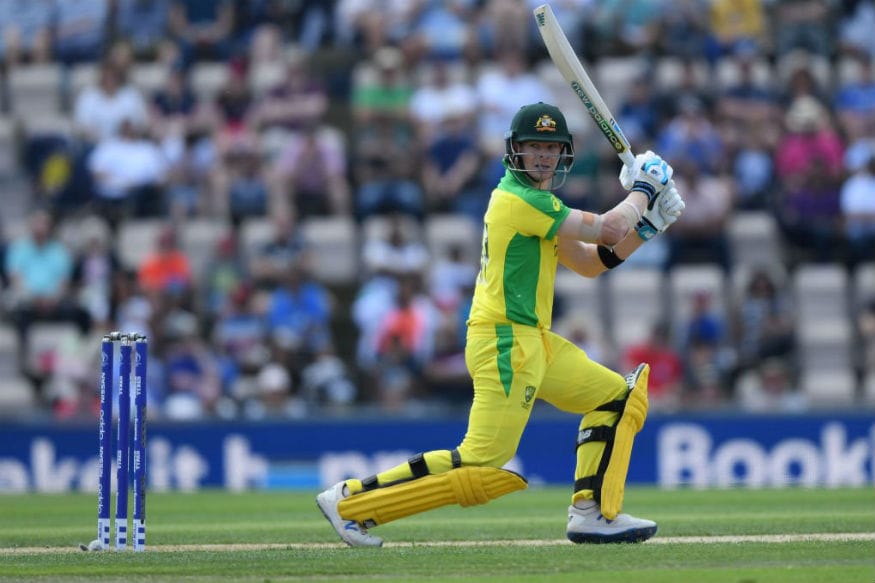 Steve Smith insisted he is hungrier than ever for runs but isn't reading too much into his current form after scoring a century in an ICC World Cup 2019 warm up game against England that Australia won by 12 runs.
Smith's knock of 116 was the fourth time in as many warm up games that he surpassed the half-century mark, scoring 89, 91 & 76 in Australia's previous matches.
"I'm not reading too much into it, they're just practice games at the moment, hopefully I can keep this form for the real stuff and we'll make a judgment then," said Smith.
"Not too many players have a year out of the game. Having performed at a high level for four to five years to have a year away has helped freshen me up and come back hungrier than ever. I've been able to work on a few different things and get fitter.
"I'm just trying to keep my head down and just do my job. Fortunately I was able to score a few runs and more importantly spend some time in the middle before our first game.
"I'm feeling calm at the crease and hitting the right balls to the boundary. Anytime you make a hundred for Australia it's a real honour and great to do."
Smith also spoke about how beating England – the number one ODI side in the world and favourites to win the tournament – would help Australia in cultivating a winning habit.
"We spoke at the start of the day about England being the number one side in the world. Their one-day cricket has been phenomenal the past couple of years, they're playing some terrific cricket.
"You want to try and keep that winning feeling going – it's a habit. Whilst it is a practice match, it is good over the line against the number one side in the world."
The former Australia skipper also revealed that his recovery from elbow surgery is still ongoing but that he should be able to bowl a few overs if the need arises.
"It (the elbow) is coming along pretty well but I haven't been able to really test it yet throwing-wise. I'd say I'm probably at about 80 per cent throwing-wise. Hopefully it can progress a little bit further before the first game.
"I'll be ready to (bowl) if I'm called upon. We'll see how we go. The ball's actually coming out pretty well so if needed then I'm available to bowl."