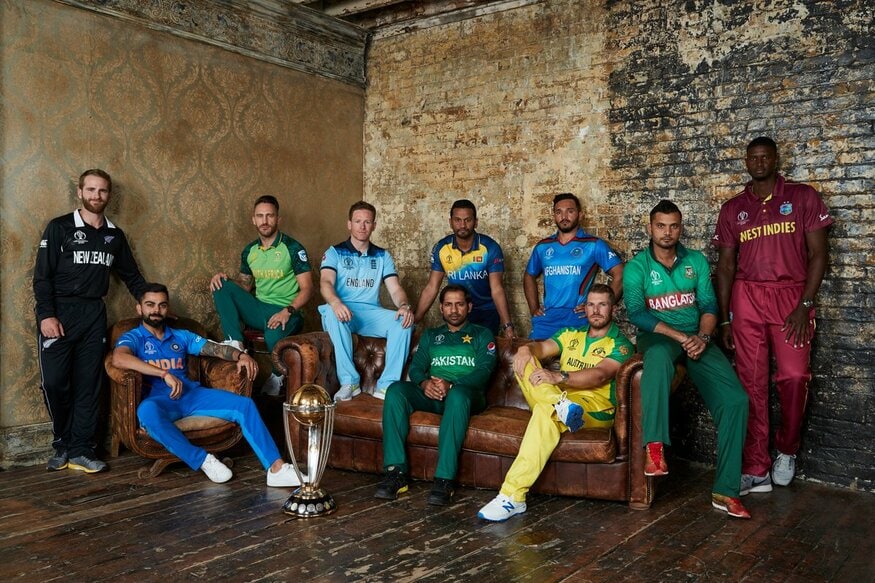 Ten teams. Home of cricket. Everyone plays everyone. Flat tracks. Big totals. The World Cup is upon us, and we will soon be witness to thrills and spills. Heroes and mortals. Drubbings and upsets. I can barely wait for the action to begin; Here's a small wishlist of things I'd love to see during the World Cup.
Legspin it to win it
The World Cup comes back to England after 20 years. It's been that long since Shane Warne ripped two magnificent monster balls past Herschelle Gibbs and Gary Kirsten in the best one-day game of all, to tilt world cricket dominance towards Australia. Before Warne there was Mushtaq in 1992, hacking Graeme Hick in half with a short, fast, stupendous googly on that golden Melbourne night.
Post those heady days in the 90s, wristspin took a backseat in one-day cricket - dominated by bat, overshadowed by speed and fingerspin, rendered unsexy by the rise of dodgy elbows, doosras and carrom balls. The wheels have turned though, and legspin is back. Can cricket's foremost mystic art leaves its mark on the World Cup again?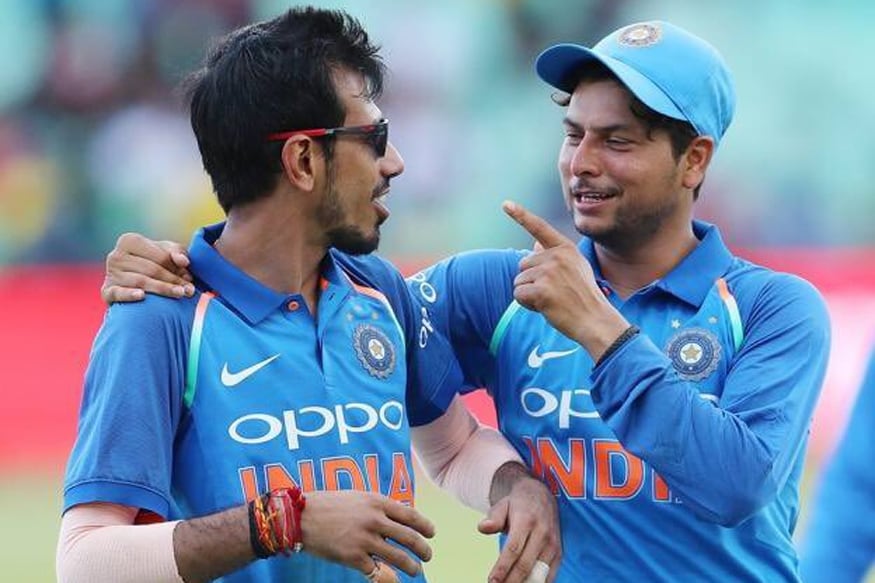 What a blockbuster line-up of contenders we have: Shadab Khan will trot in, well under the radar, just how Pakistan would like it. Rashid Khan will carry the weight of Afghanistan's hopes on his supple shoulders. Adil Rashid will mark his wily guard, knowing England's success could hinge on the variety he brings to a predictable attack. Adam Zampa will seek to recreate the unique magic of the blond-haired Australian legspinner.
Yuzvendra Chahal and Kuldeep Yadav will toss it up higher and slower, every time a batsman lines them up, daring them for another go. And Imran Tahir will be ready for a last hurrah, and extravagant celebratory runs across the grounds in his last set of games for South Africa. The leggies have a lot going for them - the new-age power hitter loves the fast stuff and the fingerspin.
If there's one variety of bowling that can trouble Jos Buttler, Hardik Pandya, Andre Russell, Glenn Maxwell and co., wristspin is it. Will captains use their leggies as wicket-takers, hunting for the kill when the power-hitter comes out to bat? Will they deploy them for a couple of overs at the death in an attempt to scramble up slog plans? We'll see soon.
Wickets... Whatever it takes
This World Cup, Mt. 400 will be scaled a few times, and 500 will be challenged if not surpassed. There's only one way bowlers can react - attack on all fronts. Only regular wickets can slow down the scoring rate, and teams will not be able to afford non-specialist fifth bowlers. This isn't T20 - new batsmen will take a few overs to calibrate and resume assault. Spells of 1 for 65 will not be of much consequence, but as batsmen keep looking for the boundary, returns of 3 for 80 could shape narratives.
Here's a wish then, for captains to play five attacking bowlers regularly, and to back them with slips and catchers even in the middle overs. It may not work, but it's worth a try since not trying means you are going to concede 350 anyway. Over the past few years, first Brendon McCullum and then Kane Williamson have shown an inclination to embrace all-out attack with ball. If it becomes mainstream in 2019, we could be in for a lot of fun.
More mayhem at the top
Imagine walking in in the first over with the score reading 1 for 2. Imagine going on to smash 66 off 47 balls from there, before falling in the 15th over, with the score on 85. Sounds like a scene out of T20? This happened 23 years back, before the birth of T20, in a one-dayer. And not any one-dayer - it happened in a World Cup semi-final.
At a time when one-day batting was still a sedate affair, Sri Lanka unleashed chaos at the top, with Sanath Jayasuriya opening at a strike-rate of 132 in the World Cup. And he wasn't an exception, as Aravinda de Silva showed in that semi-final. That line-up kept attacking, even when wickets went early. Sri Lanka were special, but they were not the only top-order smashers; in India's previous game, Saeed Anwar and Aamer Sohail had looted 84 in the first 10 overs.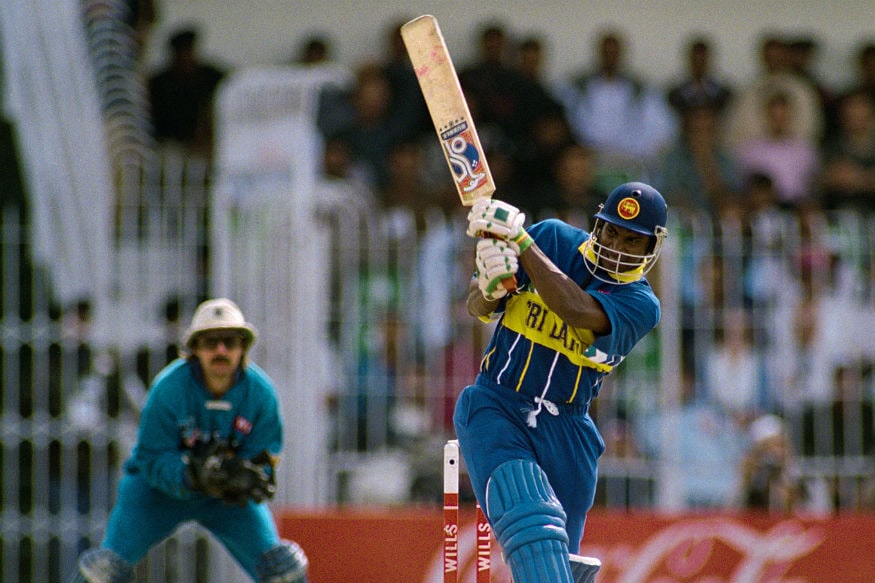 We are in an entirely different era now in cricket, with T20 redefining the possibilities of what batsmen can achieve. Yet, even as one-day scoring rates have sky-rocketed, the opening Powerplay blitz seems to have been replaced by a period of steady base-building in the first 10 overs. Batsmen have realised enormous value in playing safe at the top and teeing off in the back end of the innings.
The advent of the fifth extra fielder outside the circle in the last 10 overs has heralded a dip in end-overs scoring rates since 2016, but has interestingly not pushed teams - barring England - to go harder right at the top. As scores get larger, and big chases are pulled off with seeming ease, teams should question whether their top-order conservatism is leaving runs on the table.
Expect a few batsmen to start, and stay at top gear - my money is on Quinton de Kock, Martin Guptill and Fakhar Zaman, and of course the English openers.
A tale of two balls
Recently Michael Wagener suggested a radical idea on Twitter: what if bowlers actively preserve one of the two balls provided for the innings, while actively (and legally) roughing up the other one?
Despite England's 2005 Ashes-winning masterclass, reverse swing is still seen as a mysterious, dark art. Grant Elliott recently articulated these concerns on a revealing Twitter thread: his contention is that a ball cannot legally reverse in under 25 overs of use, so if it does there must be hanky-panky at work. But what if fielding sides found legal ways to get reverse going, and from only one end?
As the tournament progresses through the English summer, the sun will beat down, pitches will dry, and outfields will get just that little bit rougher. 'Selective' ball management could just become a thing. In the odd overs, the fielders would always throw on the full, while in the even overs it would always be on the bounce. The entire fielding side would need to work as one to make this happen.
The idea seems outlandish, but imagine the problems it could pose for batsmen. They have never had to deal with this sort of a challenge before. They would have to alter their approach, technique and mindset depending on the end at which they are batting. At one end you could have a ball that's spinning sharply, and aiding reverse, while the ball at the other end continues swinging right till the end of the innings. Two new balls is one of the most pro-batsman legisations in the game. It would be so much fun if bowlers found a way to turn their biggest emasculation into a strength!
Memories
Balwinder Sandhu's inducker that seem to go off a pebble to castle Gordon Greenidge in 1983; Courtney Walsh's, anti-Mankad in 1987, waiting generously without running out a sheepish Saleem Yousuf; Tony Greig going into raptures describing a sensational, diving, smiling catch by the unheard of 'Ajay Jader-jaw' in 1992; Kenya's roly-poly keeper Tariq Iqbal using every part of his body that could help, to hold on to Brian Lara's nick in 1996; Herschelle Gibbs dropping the World Cup mate, in 1999; Sachin Tendulkar upper-cutting Shoaib Akhtar, and hooking Andy Caddick, into the stands in 2003; Bermuda's Dwayne Leverock defying gravity and logic to complete Robin Uthappa's catch in 2007; MS Dhoni's twirling bat and meditative contemplation as he watched the ball sail into a momentous Mumbai night in 2011; Kane Williamson calmly smiting Pat Cummins for six to complete a one-wicket win in 2015...
I could go on. No one ever saw Kapil Dev's 175 at Tunbridge Wells, or Sri Lanka make 396 against Kenya in 1996 - but if you were following cricket in those times, you probably have vivid pictures in your minds of how those events unfolded. That's what World Cups do - they create memories for life.
If I were to ask one thing of 2019, it would be that: give us a handful of them golden memories, to further build the canon of this great sport we are privileged to enjoy.