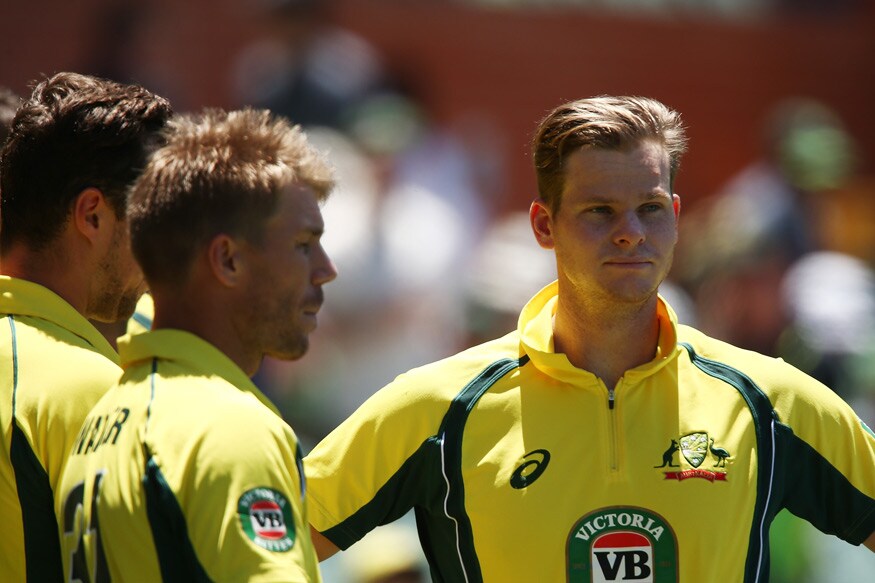 Australian coach Justin Langer has credited the successful reintegration process in UAE after the series against India for the return of Steve Smith and David Warner to the Australian side for the World Cup. The duo was included in the 15-man squad immediately after the end of their ban, leaving no place for the in-form Peter Handscomb and Ashton Turner. Smith and Warner are currently playing in the IPL will join the squad for a preparation camp that begins on May 2. The camp also includes three practice games at the Allan Border Field, Brisbane, against a visiting New Zealand team.
"We had some big talks about the values and the direction we're going in," Langer told SEN Breakfast on Tuesday (April 16th). "It was great to have them there (in Dubai), we had a social night with them the night before and we got a bit more formal with them the next day with the team.
"They were part of the discussion about values. They didn't necessarily get up and speak in front of them, there has been plenty of that going on over the past 12 months. It has been a huge 12-month period of learning for them and us in Australian cricket. It worked well, it was nice to have them over there before we start kicking off the cricket with them," Langer added.
Staying away from competitive cricket though hasn't particularly affected the form of either Warner or Smith as they have looked in good touch for their respective franchises in the IPL. Warner (Sunrisers Hyderabad) tops the batting charts with 400 runs from seven games so far, while Smith (Rajasthan Royals) in six innings has scored 186, including an unbeaten 73.
What the inclusion of Smith and Warner however has done, is put captain Aaron Finch in a dilemma about the batting order. Led by Finch, Australia won eight ODIs on the trot as they bounced back from 0-2 down to beat India 3-2 in February-March and then proceeded to whitewash Pakistan by a 5-0 margin in the UAE.
Handscomb, who was one of the stars of the eight-match streak has now lost out to Smith while Khawaja's position is in jeopardy due to the return of Warner. Langer said that the training camp and the three matches against New Zealand will be utilised to test various opening combinations ahead of the World Cup.
Australia will have matches against England and Sri Lanka before the kick start their title defence against Afghanistan in Bristol on June 1st.