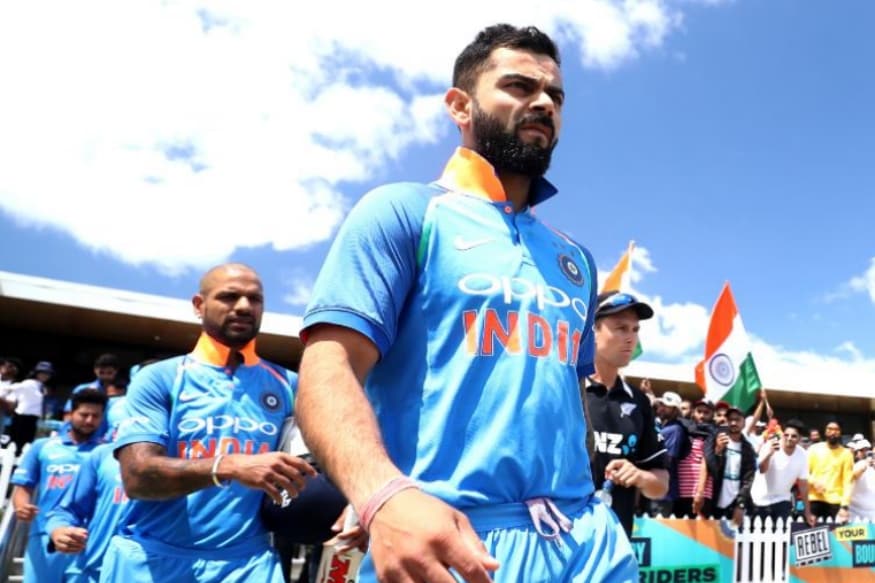 Virat Kohli asks the crowd at The Oval to applaud Steve Smith, not boo him or call him a cheat.
Virat Kohli gives R Ashwin a flaming send-off at the end of an IPL match in Bangalore.
Virat Kohli doffs his cap and bows to a section of the Melbourne crowd, during the Boxing Day Test late last year, responding to the chants that go: "Virat is a wanker"
Virat Kohli walks out for a toss – during a warm-up game in Australia – in shorts.
Virat Kohli stops Nathan Lyon midway through his delivery stride – on the third day of the Adelaide Test – to give Aaron Finch, at short leg, a few extra seconds to gather his breath. Finch had been struck on his throat, via a full-blooded swat from Kohli, in the previous delivery.
Virat Kohli tells an Indian fan to "go live somewhere else" if he prefers English or Australian batsmen. Virat Kohli later admits he was joking.
****
Virat Kohli messes with bowlers around the world. He messes up opposing teams' game-plans. He makes a mess of batting records. And he messes with our definitions of sustained excellence.
Virat Kohli does something else on a daily basis: he messes with the adjectives that those watching define him by. Brash. Arrogant. Impulsive. Uncouth. Graceless. Kohli attracts any (or all of these) on some days but none when he is a classy, gracious leader who sets an example for the rest. He will spew beep cheeps. He will mimic mic-drops. He will throw out pelvic thrusts. He will tempt you into making a cardboard cutout of him, then swiftly rip the cutout into a hundred bits.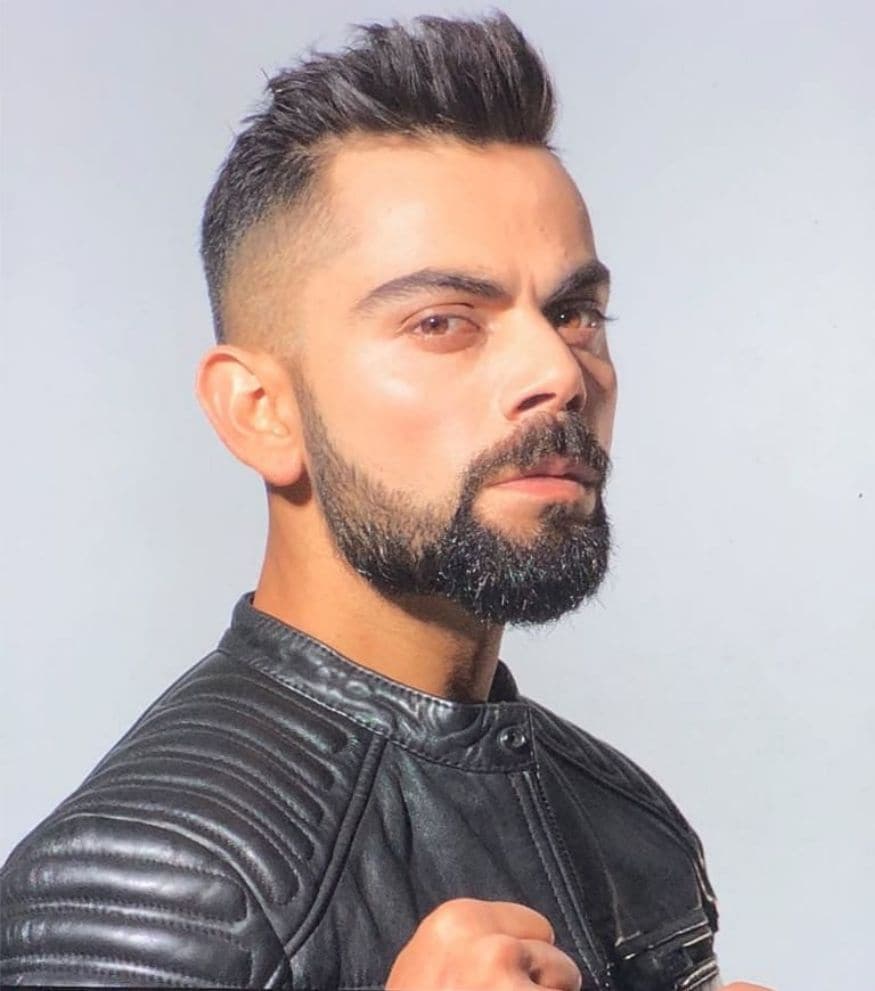 The Kohli v Smith narrative was set. Two great batsmen. Captains who had fought over DRS. Smith's "brain-fade". Kohli's "If something is going on for three days, that's not a brain fade." Who will win this individual battle? Erm. Kohli turned the story on its head. If fans boo Smith, he will pull them up. He empathized with what Smith had endured. He would not let him be humiliated. Past was past. Now it was time to apologize on the crowd's behalf.
There will come a time when a TV executive decides to dedicate a whole channel to the Kohli cam. Here we will only see the man and his expressions. The score, we will have to work out from his reactions. This, I am willing to bet, will often be more exciting than the game itself. For Kohli doesn't simply stand around, waiting for the ball to be bowled. He jives. He fumes. He crinkles his brows and widens his eyes in shock – even at times when there is nothing to be shocked about. Every declined appeal gnaws at his soul. He runs full pelt, retrieves the ball and fires it back – even though a single is guaranteed and no one is thinking of a second. He scowls. He banters with the crowd. He celebrates a wicket like he has never seen a wicket fall before.
Each action of his brings forth a reaction from those watching. He's a freak. He's a nutcase. He's the king of over-reaction. Pathetic. Extraordinary. So unlike Dhoni. Typical Kohli.
And yet… time after time, Kohli makes it plain that there is no typical Kohli. Only a man full of complexity and rich with multiple shades of personality. He is impossible to pin down into a type, and no meta-narrative can explain why he does what he does. Yes, he arrived on the scene when Indian cricket was turning into the game's economic engine but that is a mere coincidence. He is as emblematic of a young and fearless India as Cheteshwar Pujara or Kuldeep Yadav are (which is to say, none of them are emblematic of anything). He is as much a part of the IPL Gen as Ajinkya Rahane or Prithvi Shaw (or any number of cricketers whose careers began post 2005). In fact, he is so besotted with Test cricket that he can't be in the IPL Gen (if such a thing exists).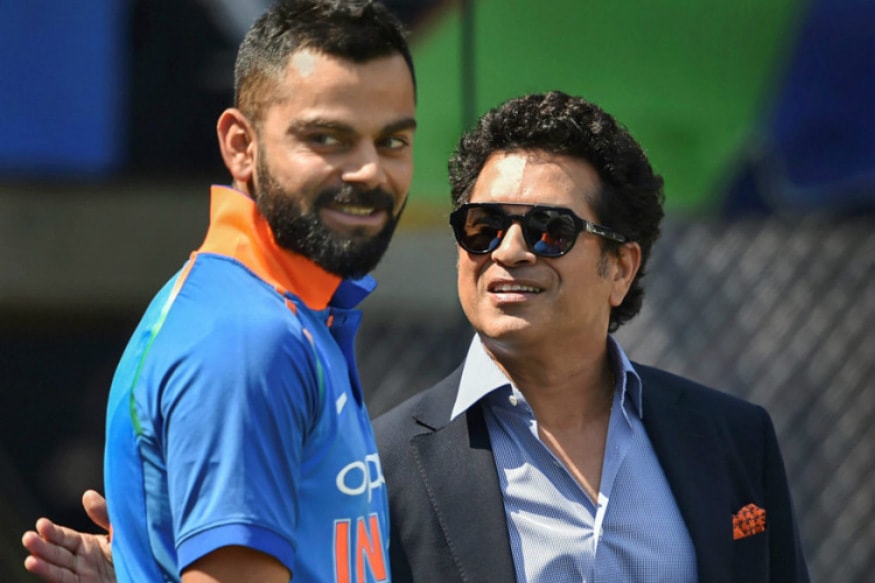 For too long, we have stuffed Indian cricketers into pigeonholes – and felt uncomfortable when they stepped out of character. Tendulkar was supposedly the saint. Dravid the beaver. Laxman the stylist. Ganguly the iconoclast. Sehwag the anarchist. Each did plenty to negate the stereotypes but the clichés don't go away. Tendulkar's batting apparently spoke for a newly liberalised India. Ganguly was said to lead a modern team that kowtowed to no one. Sehwag apparently saw ball, then hit ball. All too simplistic, too contrived, too one-dimensional.
In reality, each of these players contained multitudes. Tendulkar swore. Dravid swore too. Both were pulled up by match referees. Laxman could be as dogged as anyone. Sehwag was one of the most astute cricketing minds. And Ganguly was often courteous to opponents. Yet, these were treated as exceptions to their dominant traits, rather than seen as integral to who they were. These wouldn't fit so easily into the larger-than-life imagery. So best to consign them to the footnotes.
Kohli will not let you have it so easy. You can erect a pedestal if you want but he will choose when and for how long he stands there. He will make you re-evaluate your judgments of him at every turn. He will get you to laugh but will also get you to raise an eyebrow. He will constantly remind you that Kohli the remarkable cricketer is also Kohli the living, breathing human being – near-perfect at times, flawed at others, endlessly complex and thus endlessly fascinating.