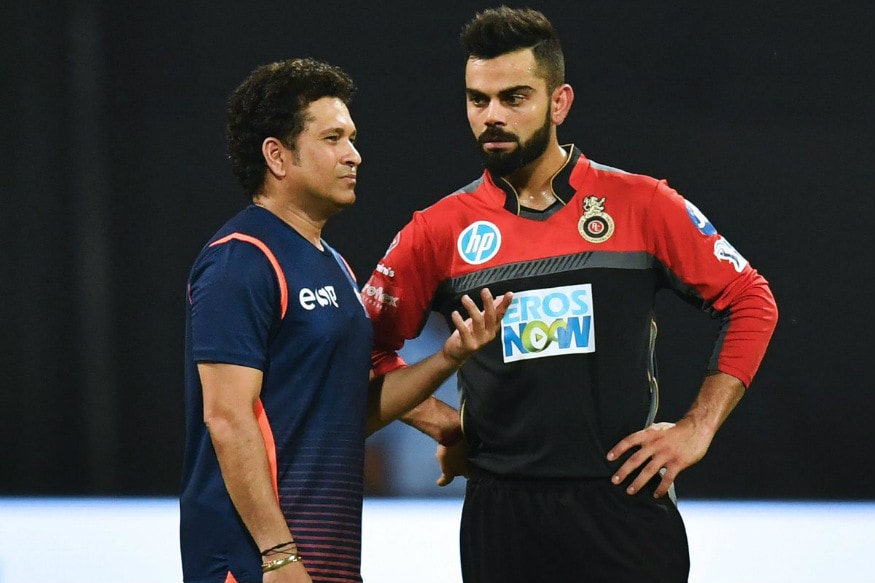 Former Australia World Cup winning all-rounder Andy Bichel has termed Virat Kohli's finishing ability as a stand out factor for the Indian captain. Just the bare numbers show the difference — Kohli has 37 unbeaten knocks in 227 ODIs so far while Tendulkar had 41 over the course of 463 ODIs.
Bichel, who spent five seasons with the Chennai Super Kings in the Indian Premier League as their bowling coach starting back in 2011, gave credit to Mahendra Singh Dhoni's presence in developing Kohli's ability as a finisher. The coaching stint gave him insights into the mind of Dhoni and Bichel credited him and Kohli for their ability to 'finish' games unlike Sachin Tendulkar in yesteryears.
"Experience of MS at the back end has helped Kohli and the Indian skipper has brought that into his game. I think back to Sachin (Tendulkar) and taking nothing away from him, Kohli has changed the mindset and fulfilled the role of being a finisher and being there in the end during big chases.
"A lot of the credit has to go to the calming influence of Dhoni and ability to hit the boundary when he needs it to a certain part of the field, somewhat like (Michael) Bevan and MS has done that consistently. In the Australian team, (Alex) Carey and (Marcus) Stoinis are good talents but they are still learning. Jos Buttler comes to mind and (David) Miller of SA are going to be really crucial for their teams," Bichel said during a promotional event in New Delhi on Monday..
Bichel also gave insights into the importance of Dhoni in side and his inputs to skipper Kohli.
"In the middle-over period when you have to ring in changes, those decisions have to sharp made by (Virat) Kohli and he is going to need MS's (Dhoni) experience to deliver that. MS is laid-back and relaxed and probably playing in his last World Cup. Hopefully he'll enjoy the whole journey and goes there and performs the only way that he can. He's an amazing player, he'll do what is required to do," Bichel said about the importance of Dhoni.
The 2003 World Cup-winning Australian side was full of match-winners throughout their squad as India found much to their dismay in the final in Johannesburg. One of the quiet performers in the squad was medium-pacer Andy Bichel, who only played in eight out of the 11 games for champions but still ended the tournament as one of the star performers. The 2019 squad of Australia might not be as powerful as the one in 2003 but they are certainly regaining their lost groove as they look to defend their world title in England.
"Australia have got a few things to sort. They have had a good time against Pakistan without David Warner and Steve Smith but with them coming back there is so much energy in the group which is exciting for the team. They have to harness the energy well by giving performances," Bichel told the media.
"It's an interesting balance, after Smith or a Warner get a hundred, everyone will be breathing a little easy. Australia have got a lucky start against Afghanistan, hopefully they can get some runs there," he added.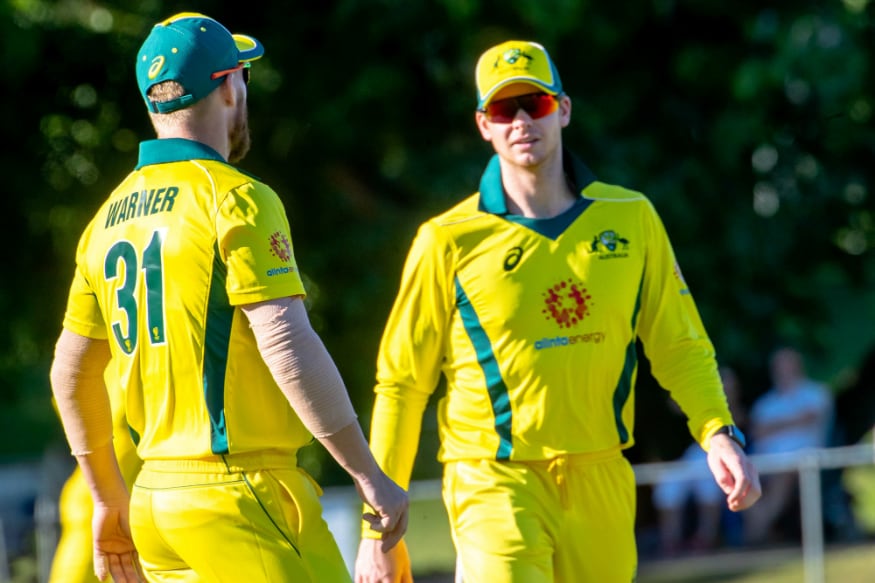 Bichel had an interesting start-stop career with the Australians but one of the high-points of his career was the 2003 World Cup campaign. An average of 117 with the bat and 16 wickets at average of 12.31 made him a prize addition to the squad which was over-flowing with start power with the likes of Ricky Ponting, Adam Gilchrist, Andrew Symonds, Brett Lee and Glenn McGrath.
The Queensland all-rounder's put on a sublime all-round show against arch-rivals England in Port Elizabeth in 2003. Seven wickets with the ball and then an unbeaten 34 lifted the Australians to a win in probably the only game in which the champions were pushed by a side in that campaign.
"For me I prided myself that I could bat a bit. To play a whole tournament and average over a 100 with the bat and nearly in single figures with the ball, that's something you dream about. When everyone is watching, that game against England was a special but I had a few more good games when I got the opportunity to play," the 48-year-old from Brisbane said.
Asked what it takes for a team to win a World Cup, Bichel said, "It is a long period and you are playing in nine games spread across the country. It's a good time to bond, when you are travelling up and down the motorway. Those connections between players are really going to be important. Team that bonds together as a 'Team' at the end will be the one that wins the World Cup."
One of the problems that all top players in the world might face is going to be switching from the searing heat of India during the IPL to the cool climate of United Kingdom in a gap of just a couple of weeks.
"All players have got better at it by switching between IPL and international cricket immediately after that. India have to move around the country in this tournament and they could experiencing some overhead conditions at some point of time. The likes of Bhuvi (Bhuvneshwar Kumar), who have ability to swing the ball could be really crucial. Australia are stuck at the bottom of the country and one go up north for one game. At some point there is day-night cricket. India have no D/N games and I don't know how that's happened but we could see one of those cold, wet nights in England which could play a part in the tournament," Bichel, who had county stints with Essex, Hampshire and Worcestshire in his career, said about battling conditions in England.
Finally, asked about the Indian pace bowling attack, Bichel said, "India have got a beautiful attack. Bhuvi, (Jasprit) Bumrah and (Mohammed) Shami are three world-class bowlers especially Bumrah.
"The question is can Bumrah maintain his sensational form. He's going to have to be rested at some point before the big dance on July 14 (World Cup fina). Bhuvi is priceless in these conditions, swinging the ball both ways. Shami is someone who has really surprised me with his ability to keep going, bowling at 140kphs. For India it's going to be crucial to keep them together and ensure that they are fit enough on the 14th of July," he said.