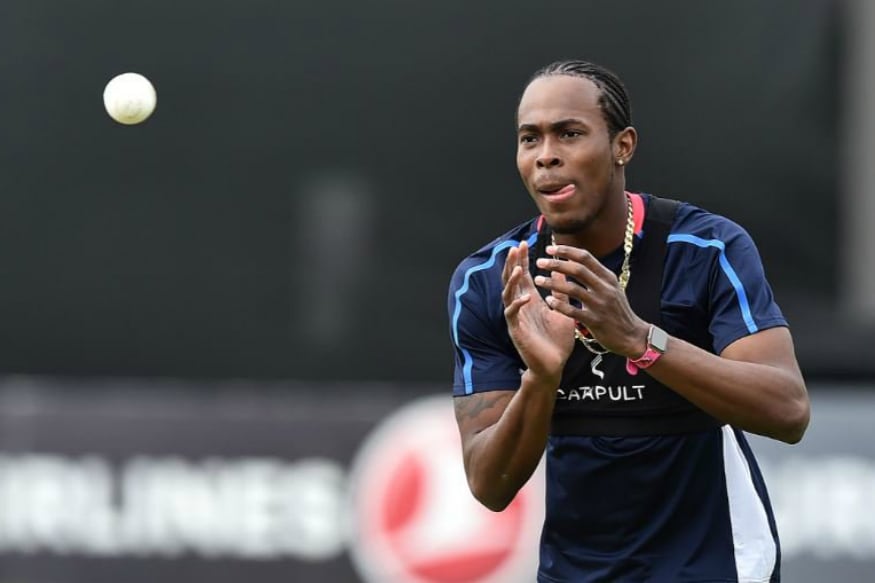 England's newest pace sensation Jofra Archer is targeting the prised scalp of Indian captain Virat Kohli at the World Cup having not been able to do so at the recently-concluded IPL.
Archer earned a call-up to the 15-member England squad for the quadrennial event at the expense of David Wiley and the 24-year-old said he is all but ready to step up and do the job for the team.
"I got a call from Ed Smith yesterday, maybe at about six o'clock or so," Archer told Sky Sports News. "I was actually driving at the time and I just felt the phone vibrate and I answered it without looking at it, then that to stop myself and say 'good evening'.
"I think I'm ready. I've played a lot of cricket outside of 50 overs. I'd quite like to get Virat out, because I wasn't able to get him in the IPL. I think a leggie got him in every game he played. I also wanted to bowl at AB [de Villiers] as well, but don't think he's playing for South Africa. And probably Chris Gayle again."
Archer has made quite a wave after his exploits in the English county circuit as well as in various franchise leagues all over the world. He has, however, only bowled 22 overs across three ODIs against Ireland and West Indies but believes the experience of playing at the IPL will keep him in good stead heading into the World Cup despite his limited international exposure.
"I think I probably have a bigger advantage over some of the other guys in our team," he said. "We play [these guys] twice a [season] in the IPL, so you know their weaknesses, you know their strengths, you know if they can't run between the wickets … it gets you an extra bit of inside information.
"To be honest, I think international cricket is probably the same intensity as the IPL," he added. "I think the only thing that changes is the amount of overs but, ever since I've started, the pressure is really intense. It's different, but it still isn't different.
"And I know to deal with the pressure of crowds. Obviously because I was playing franchise cricket, that was the reason why it wasn't able to play much List A cricket for Sussex, but you don't forget how to bowl. And I think you get more opportunities to bowl than in T20s, you get another six extra overs there to take more wickets."
Despite some comments by his teammates, Archer said that he was welcomed with open arms in the English dressing room.
"Everyone welcomed me with open arms from the moment I got in," he said. "It's a really good team to be a part of, with great players, a great captain, great support staff and coaches. It's probably one of the better teams have played in."