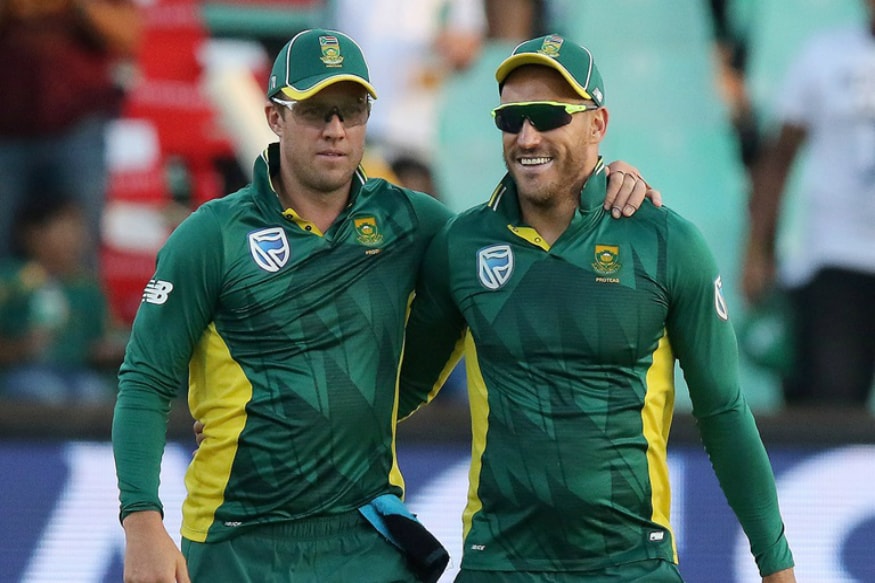 Former South Africa captain AB de Villiers revealed that he wanted to play the 2019 World Cup, but "felt cornered" by expectation and criticism. De Villiers said his desire to spend more time with his family forced him to retire from international cricket.
De Villiers, who is still playing various T20 leagues around the world, announced his retirement from international cricket in May 2018 leaving the entire cricket fraternity in shock.
"I was keen to play in the World Cup, but I left, I retired. So it was a very sensitive situation. For the last three years of my career, I was labelled as a guy who is picking and choosing when I was playing and when not. So I got quite a lot of criticism from back home, which also played a role in me retiring. And it was difficult for me to then go 'hey, but I'll still play the World Cup'. It's that picking and choosing thing again, and it's quite arrogant to do something like that. But as they say, you can't have your bread buttered on both sides," said de Villiers while featuring in an episode for Youtube channel Breakfast with Champions.
"I felt cornered. It's always been about the team, it's never been about myself. But I found myself in a position where I had to make a decision where it's going to look like I'm just thinking about myself.
"There's a lot of reasons I had to move on. Family's definitely a big part of it. And the longevity of my career, I played for 15 years and I was just tired of the whole international scene. It's quite busy. Very stressful. And the mental game, the doubts you have as a person and as a player, it wears you down. And being captain of the Proteas for a long time also took its toll. And then there are a few deeper issues that might have to be discussed when I'm 50, one day.
"There's a part of me that will always miss it. Everything that goes with it. I wish I could have pushed on longer, but it was time. I had a great run. I had so much fun, I really did, and more dreams came true than I could ever imagine. And there was lots of heartbreaks as well along the way, and that's the great ride that we all go through."
The 35-year-old also spoke about how he talked his childhood friend and current South Africa skipper Faf du Plessis out from signing a Kolpak stint in county cricket.
The two were childhood rivals before they joined Afrikaanse Hoër Seunskool (public high school for boys situated in the city of Pretoria, Gauteng) where they became teammates. While de Villiers made his international debut in December 2004, du Plessis had to wait till 2011 to make his first international appearance.
"There was a moment when he was thinking of signing for one of the English counties. He did call me up, and said what do I think about it? I said listen, not a long time from now there will be a few retirements, a few guys will step down, and you're pretty close. And the coaches and the team are talking about you, so just hang in a little bit longer. And finally the breakthrough came. I'm not taking credit for that, but we did have that conversation. And I'm very happy I was straight up with him," said de Villiers.
"He waited a bit longer. It happened quite quickly for me. A couple of doors opened up, and I put my hand up at the right time. The path he walked was a different one, but it set him up perfectly for international cricket. I think he was mentally in a great space when he finally made his debut."
De Villiers also joked about how he would come out of retirement for the 2023 World Cup if MS Dhoni is still around.
"How old will I be (in 2023)? 39! I'll come back if MS (Dhoni) is still around. If I'm still good enough, who knows eh?"