There was never any doubt about the talent in the batting line-up of the West Indies World Cup 2019 squad. However, their temperament and mental toughness under pressure against good bowling attacks as well as their consistency to perform was always going to be a big question mark.
After three completed matches at World Cup 2019, the West Indies' batting, after promising much, has collapsed in two – and subsequently gone on to lose both these matches.
The batting firepower of the West Indies gave a glimpse of its destructive prowess in the World Cup 2019 opener against Pakistan at Trent Bridge chasing down 105 in less than 14 overs.
But the same batting line-up self-destructed against Australia in Nottingham and lost a match they should have won and repeated their "heroics" against England in Southampton on Friday.
In Nottingham, chasing 288, West Indies were in a commanding position at 190 for 4 in 34.5 overs. They needed another 84 to win in 91 balls with Shai Hope and Andre Russell in the middle. Instead of playing risk-free cricket which was the need of the hour and preserve their wickets, the West Indies batsmen went for bravado and played reckless shots – in their T20 mode of batting they lost 5 wickets in 12.3 overs and in the end fell 15 runs short.
Eight days later in Southampton, Shimron Hetmyer and Nicholas Pooran had resurrected the West Indian innings and had put together 89 for the fourth-wicket. At 144 for 3 in 29.4 overs and with two well-set batsmen at the crease and the likes of Russell, Jason Holder and Carlos Brathwaite to follow, the West Indies were in a strong position and looked good to post above 300.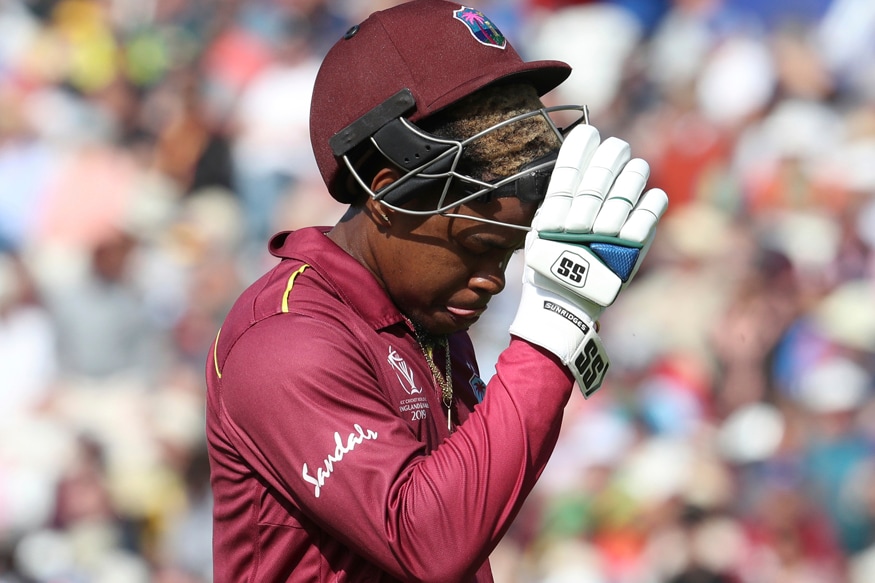 However, West Indies lost 7 wickets in just under 15 overs, adding a mere 68 to the total and were bowled out for 212 in the 45th over. England stormed to victory by eight wickets with 16.5 overs to spare.
Hetmyer miscued a drive and gave a simple caught and bowled to part-timer Joe Root. This triggered a collapse from which the West Indian batting line-up could not recover and ultimately succumbed.
Jason Holder was dismissed in an identical manner – again a caught and bowled to Root. He misread a seam-up delivery from Root and played for the off-spin handing a dolly back to the bowler.
West Indies had gifted England two wickets on a platter with some curry on it!
Russell – the world's most feared batsman – joined Pooran and was immediately given a reprieve by Chris Woakes at deep-midwicket – dropped off the bowling of Adil Rashid. Russell had to make this count. There were still a lot of overs to go in the innings and the need of the hour was a partnership with the established batsman at the crease. Russell blasted a couple of sixes and raced to 21 off just 16 deliveries before, again, like he did in Nottingham, throwing away his wicket in an attempt to achieve glory! He fell for the bait – a short ball from Mark Wood – the best English bowler of the day and Russell went for the pull to be caught at deep mid-wicket.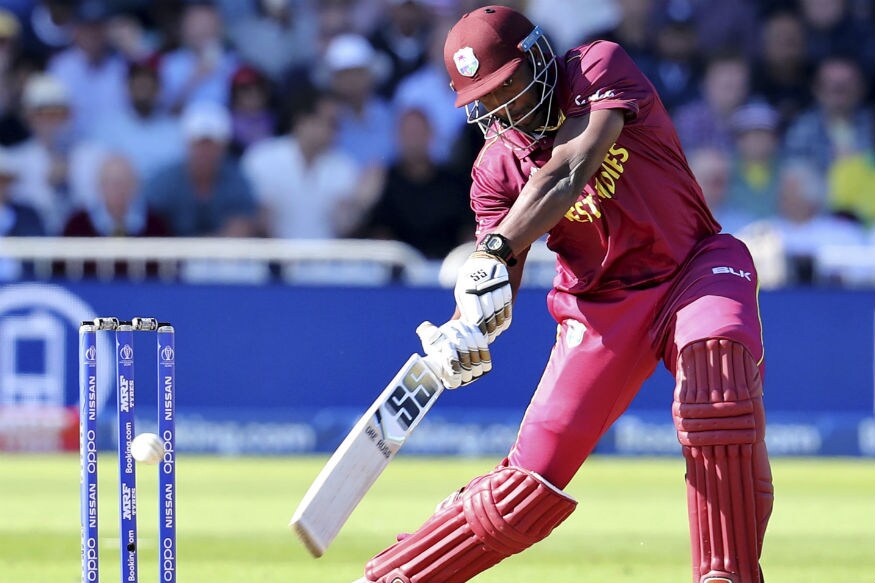 (Image: AP)
He did it once – in Nottingham – a mistake. He did it again – in Southampton – a crime. Fully aware of the significance of the partnership with more than 13 overs yet to be bowled in the innings, this was careless and highly irresponsible from Russell. Still high from his T20 success in the IPL, he went for the pudding before finishing the main course! He was still in T20 mode but this was 50-over cricket.
Pooran fell to a scorcher from Jofra Archer in the 40th while Sheldon Cottrell was leg before wicket off the very next delivery. The West Indies were crumbing under pressure.
Brathwaite and Shannon Gabriel did not stick for long and the West Indies were bowled out for 212.
Such 'collapses' are not new to the West Indies batting. Since 2018, the West Indies have lost 4 or more wickets having scored less than 75 runs (at any stage in their innings) in as many as 13 of their 16 losses in this period.
The West Indies have won just 16 and lost 32 of the 54 ODIs they have played since the beginning of 2017 – they have the second-worst win-loss ratio only better than Sri Lanka.
Their batting average of 28.35 in this period is the eighth-lowest amongst all major ODI teams – even lower than Bangladesh.
The West Indies need to get out of T20 mode and apply themselves in a format two and a half times longer (in terms of number of overs) - and adapt to the very different demands, needs and strategies of 50-over cricket.
There is a very thin line of difference between being destructive and self-destruction for the West Indies.