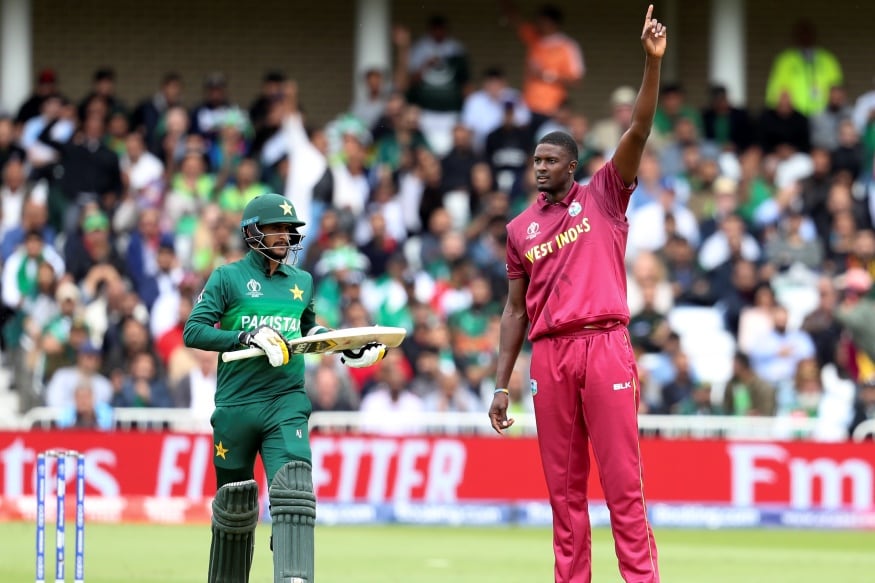 Some sharp short bowling from the West Indies cleaned up Pakistan for 105 at Trent Bridge in the second match of the 2019 World Cup. Eight of the ten wickets to fall in the Pakistan innings were to balls on a back of a length channel or really short. On a pitch where the ball was bouncing extra, West Indies hit the deck hard and extracted good life out of it.
Russell showed West Indian bowlers the way to put Pakistan batsmen in uncomfortable positions. He bowled just three overs but removed a dangerous looking Fakhar Zaman and Haris Sohail to dent Pakistan. Oshane Thomas cleaned up their lower order and Babar Azam to end with four wickets while Holder grabbed three.
This was predicted to be the game where the 500-run mark in ODIs would be breached. With short boundaries and a flat pitch, Trent Bridge seemed a batsman's paradise until the West Indian seamers produced a brilliant display of pace bowling to clean up Pakistan for 105.
A slew of big hitters and a decent group of all-rounders had made West Indies a dark horse for this tournament but if one aspect of them was a chase for concern, it was their bowling unit. Averaging a poor 45.19 and striking only every 47th ball in ODIs after the 2017 Champions Trophy, they had the worst performing bowling unit in the lead up to the World Cup.
Afghanistan, the best bowling unit, averaged 20 less than West Indies while they also struck every 34th ball.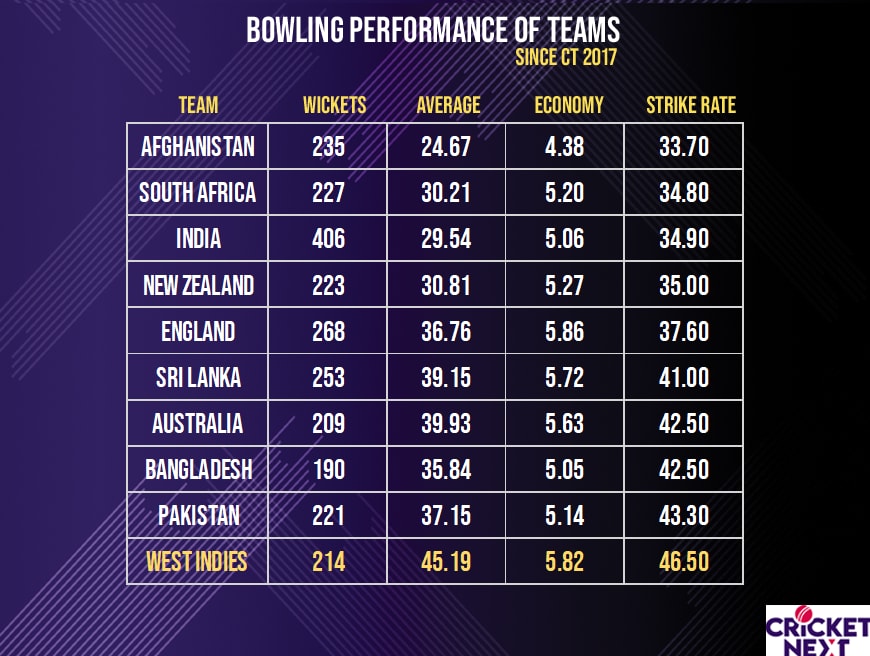 All of these numbers were ridiculed on Friday as Sheldon Cottrell, Andre Russell, Oshane Thomas and Jason Holder shared 10 wickets among them in 21.4 overs. Russell had played only one ODI since the Champions Trophy while Cottrell had 15 wickets in 12 ODIs in this time frame. Oshane Thomas had 15 in 9 matches while Jason Holder was their top wicket-taker on the build up to the World Cup with 45 wickets in 37 matches.
In fact, Holder and Nurse were the only two West Indies bowlers to play more than 20 matches since the Champions Trophy. It showed indecisiveness about their best attack going to the World Cup. With Shannon Gabriel, their best Test bowler for a while, ruled out of this game, they were struck with a bigger blow.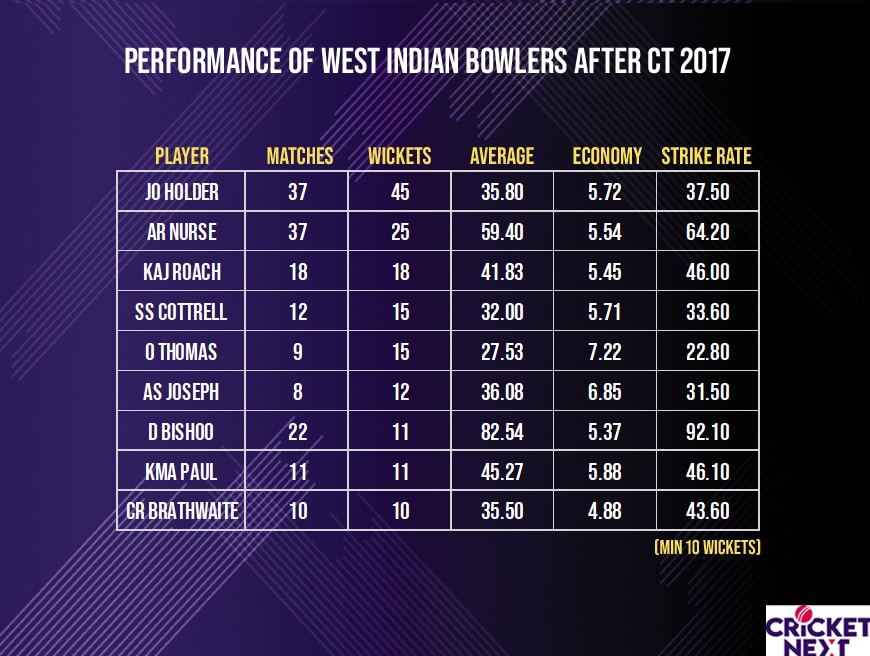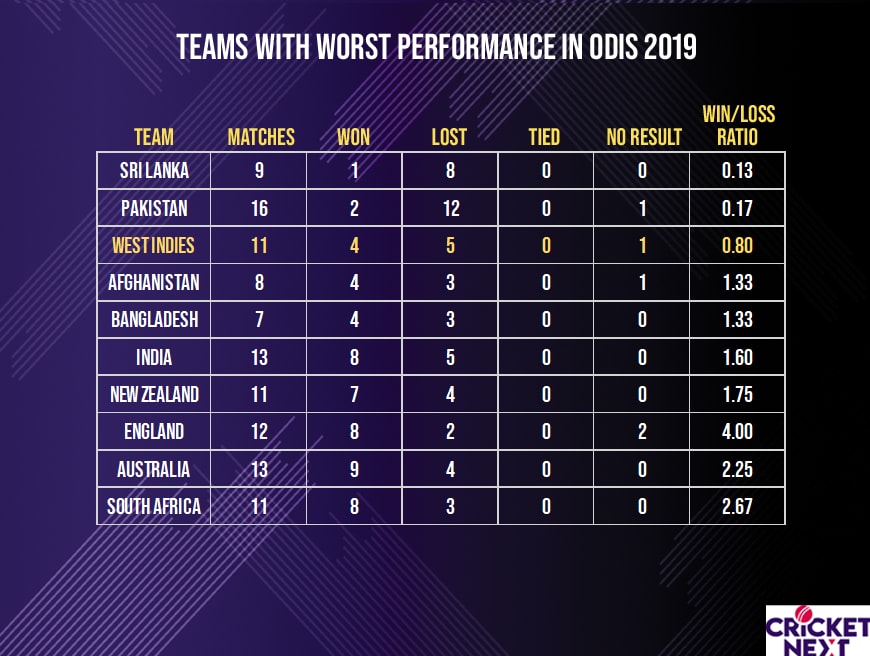 Pakistan had come into this game on the back of a win in the format ages ago. Their last win in ODIs had come in January and they have won just two ODIs this year, the worst for any team after Sri Lanka. Yet, in a tournament like this, they were expected to thrive. Instead, West Indies and their new look bowling attack cleaned them up for 105.