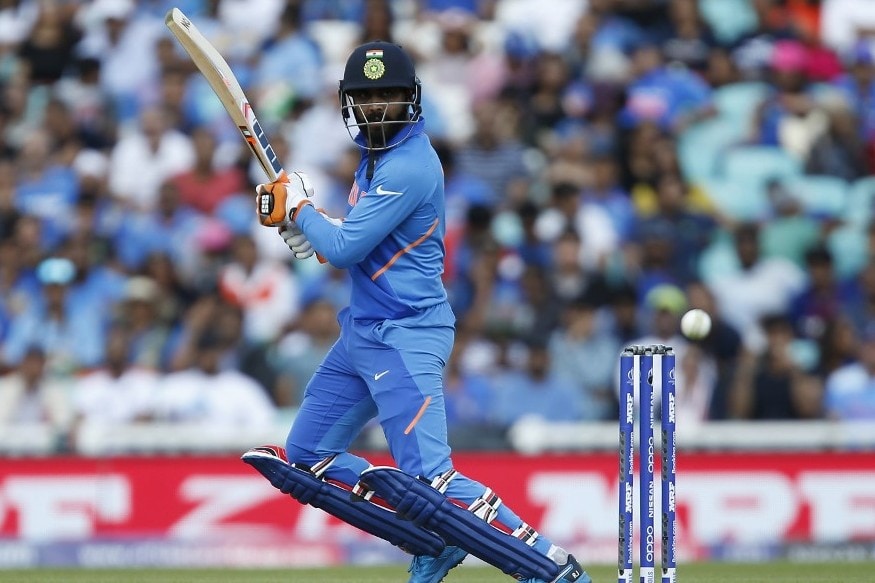 India might have lost their opening warm-up tie by six wickets but Ravindra Jadeja's performance with the bat will surely be one of the positives for the team management heading into the tournament.
Jadeja's 54 off 50 deliveries provided some respectability to India's total
"When I went to bat, I realised there were a lot of overs and was keen on utilizing them. I decided to play cautiously to start with and that helped make batting easier as the innings progressed," Jadeja said at the post-match press conference.
The all-rounder though could not bat through the innings and was dismissed in the 39th over, shortly before India were bowled out.
"I have been working on my batting all through the IPL, and even during matches sometimes I go have a bat and work on the basics like shot selection."
The Indian team were caught off guard at the Oval on Saturday as overcast conditions made batting difficult, and bowling particularly enjoyable for the likes of Trent Boult.
"The conditions were like the typical English conditions and it was difficult to bat on initially. But, hopefully as the World Cup progresses we will get wickets with lesser green cover."
"There is nothing to worry about for the Indian team as the batsmen are experienced and will eventually come good."
"When you come to England, especially from India and right after the IPL that too, it takes time to adjust to the new conditions. There is nothing to worry about and our batsmen our experienced enough to tackle this going forward."
For India, the team composition has at times thrown up a dilemma, especially at number 4, and while Jadeja is not expected to take up that role he said his aim is to mostly keep pressure away no matter what.
"If I am given the role of pinch hitter I will do it. I will continue to play the way I know and not add pressure on myself because this is a World Cup. I'd like to keep things simple."