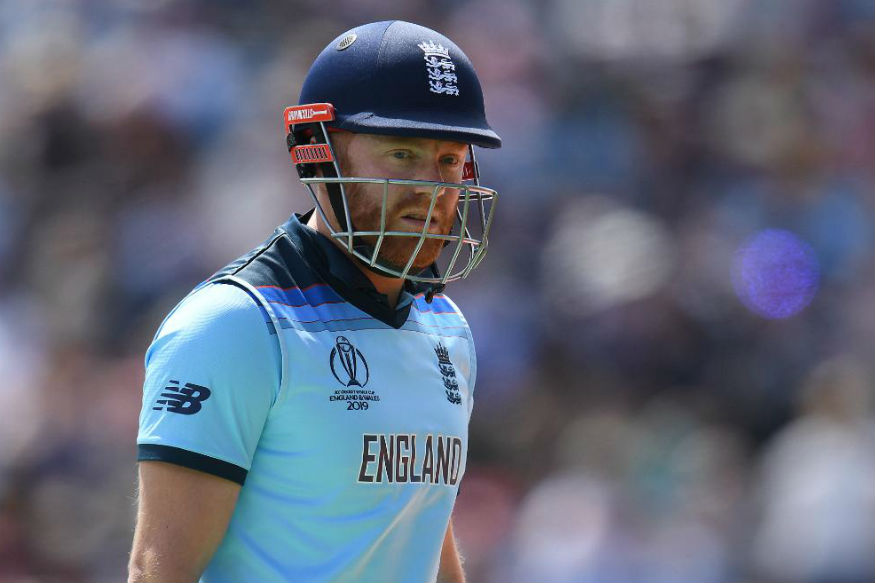 England's Jonny Bairstow answered the critics in style as he smashed a boundary laden 111 off just 109 balls to help the hosts beat India and keep their semi-final hopes alive.
"It's been a little bit frustrating for the guys because we know how well we can play. But today (against India) we were pretty good with bat, ball and in the field. But there's still things we can improve on against New Zealand,"
Bairstow, who's brutal century set up the win for England, said. "It was the closest to a complete performance we've had in the competition."
Bairstow was back to opening the innings with his regular partner Jason Roy and the duo took the Indian bowlers to the cleaners with a fast paced 160-run partnership.
"It was important to set up a platform."
While the faster bowlers were relatively successful and did not get taken for too many runs, India's spinners Kuldeep Yadav and Yuzvendra Chahal bore the brunt of the Bairstow and Roy's attack.
"Having been at the IPL with VVS (Laxman) definitely helped (deal with spinners). The basic principles are the same. They bowled well upfront and the ball did a bit, a couple of inside edges went for fours. But you capitalise when you can and make the most of it."
England skipper Eoin Morgan also seconded Bairstow and hopes his side can continue playing this kind of cricket in the rest of their games.
"Hopefully this is the brand of cricket that we want to play and it has taken off. I was really happy with India's approach sitting back. But our bowlers were superb. Liam has been outstanding for us, especially in the middle overs. There is absolutely no easy game in this tournament," Morgan said after match.
Morgan, who was dismissed for one by a brilliant bouncer from Mohammed Shami, was all praise for his batsmen, especially the openers.
"I thought we had the perfect start after winning the toss. Batting first wasn't an easy decision but it turned out to be the best decision. Partnerships throughout took us to a really formidable total. It helped lay the platform and the two main spinners of India were taken on."