The story begins with South African Abe Bailey, one of the richest men of the world in the early 20th century, and – this is the important bit – a cricket patron of the highest order. Not only was he a generous sponsor of the sport, he also came up with revolutionary ideas.
Bailey helped envision an ICC FTP way back in 1909. It involved two cycles, from 1909 to 1912-13 and from 1913 to 1916-17. The first of these was played out before The Great War broke out. And while cricket resumed after years of atrocities, the FTP did not.
These cycles would involve home-and-away bilateral Test series, and, a triangular tournament in England where each side played the other thrice. Since there were only three Test-playing teams, this was the first ever World Cup.
Unfortunately, it failed for several reasons: six Australians did not make the tour in the aftermath of the Big Six controversy; South Africa provided little contest, losing five of their six Tests; and 1912 featured the wettest British summer since 1766.
Ladies, First
The next global tournament, driven mostly by Rachael Heyhoe-Flint, took place in 1973. Finances came from Heyhoe-Flint's friend "Union Jack" Hayward (£40,000) and Prudential Assurance (£100,000).
Apart from England, Australia, and New Zealand, the first Women's World Cup also featured Jamaica and Trinidad & Tobago (as separate teams), an International XI, and a Young England side. Heyhoe-Flint led England to the title. These were also the first Women's ODIs.
Two years later, with a history of only 18 ODIs, men's cricket followed suit. However, contrary to popular belief, it was not influenced by its women's counterpart.
ICC and TCCB shared the revenue generated from gate receipts and television profits. There was also a contribution of £100,000 from Prudential. Thus began what Tony Cozier called "perhaps the boldest and most ambitious innovation the game has known since the legislation of overarm bowling."
ICC added two non-Test-playing teams to take the count to eight. Sri Lanka was the obvious choice. The other, East Africa, consisted of Kenya, Uganda, Tanzania, and Zambia. There were 15 matches – but only five playing days.
There were two groups, each consisting of four teams, featured round-robin leagues, followed by semi-finals and a final. The 60-over matches had both lunch and tea intervals, and reserve days on which they were continued. The prize money for the first two teams were £4,000 and £2,000, while the losing semi-finalists got £1,000 each.
The cricket fraternity was divided in opinion at the idea. While the Gillette Cup had been around for over a decade in England, purists typically scoffed at the concept. The tournament was not marketed aggressively, but the matches – especially the ones between the Test-playing nations – drew reasonable crowds. There was television coverage. And thankfully, the rain stayed away.
Sunny Gloom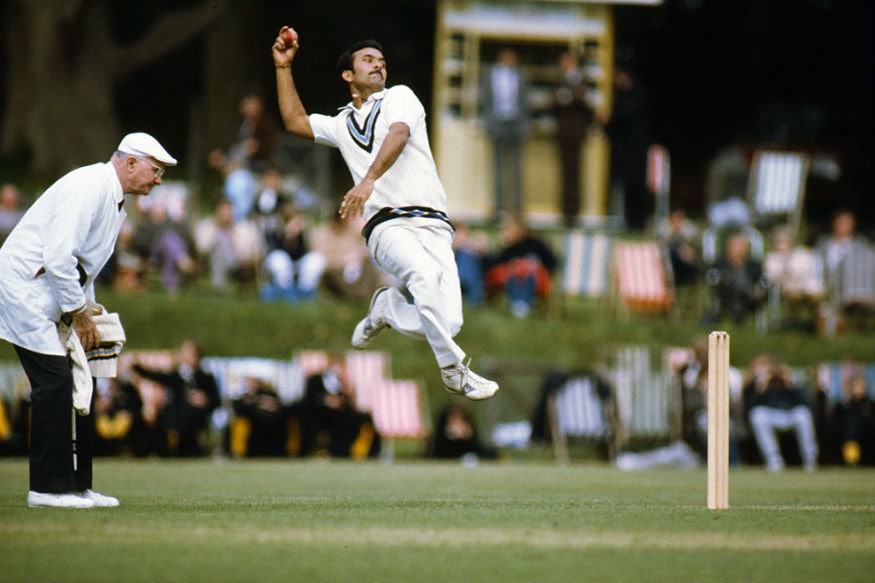 Image: Caravan
The first day, featured four matches, of which the one between England and India is considered the first. As avid quizzers know by heart, Madan Lal bowled the first ball, to John Jameson. England put up 334/4.
Then Sunil Gavaskar batted through the Indian innings for a 174-ball 36 not out. Writing for The Cricketer, Tony Lewis described it as "a perverse moment of self-inflicted shame". Indian manager Gulabrai Ramchand lambasted it "the most disgraceful and selfish performance" he had seen.
That apart, the league stage was uneventful barring a few exceptions. Glenn Turner helped himself to two unbeaten hundreds. And little Alvin Kallicharran produced one of the most exhilarating demonstrations of strokeplay at The Oval, taking Dennis Lillee for 4444414604 – 35 runs in 10 balls.
Heists and Thunderbolts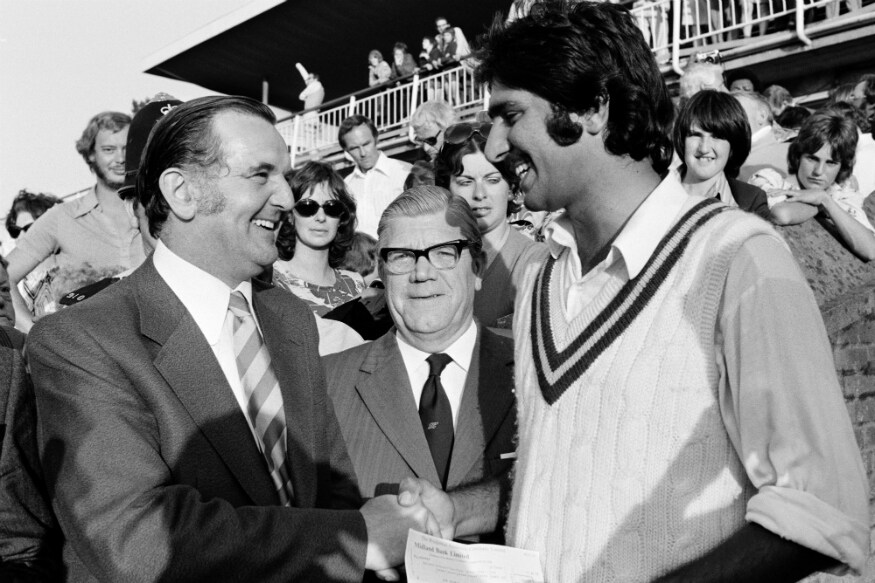 In between all this was West Indies' match against Pakistan at Edgbaston, where Sarfraz Nawaz reduced West Indies to 25/3 after Pakistan scored 266/7. West Indies then became 203/9 with 16 overs, by when adjudicator Tom Graveney had left for the day, nominating Sarfraz Man of the Match for his 4/44.
But the Pakistan bowling lacked sting in Imran Khan's absence (he was sitting for his finals at Oxford), and Deryck Murray made the most of that. They had no option but to bowl Sarfraz out. The target came down, to 10 from 2 overs, then 5 from 1. Having run out of options, Majid Khan asked Wasim Raja to bowl his first over of the day. It took Andy Roberts four balls.
The match overshadowed another on the same day, at The Oval. Up against 329, Sri Lanka kept scoring at 6 an over, so Jeff Thomson was summoned.
Duleep Mendis, hit on the head, left the grounds in tears ("oh my God, I am going now"). A policeman later asked him whether he wanted to press charges against Thomson for "assault and battery". Thomson also peppered Sunil Wettimuny with bouncers before hitting his toe. As Wettimuny hobbled around, Thomson even tried to run him out. A second yorker broke the foot, forcing him to retire.
The Gilmour Show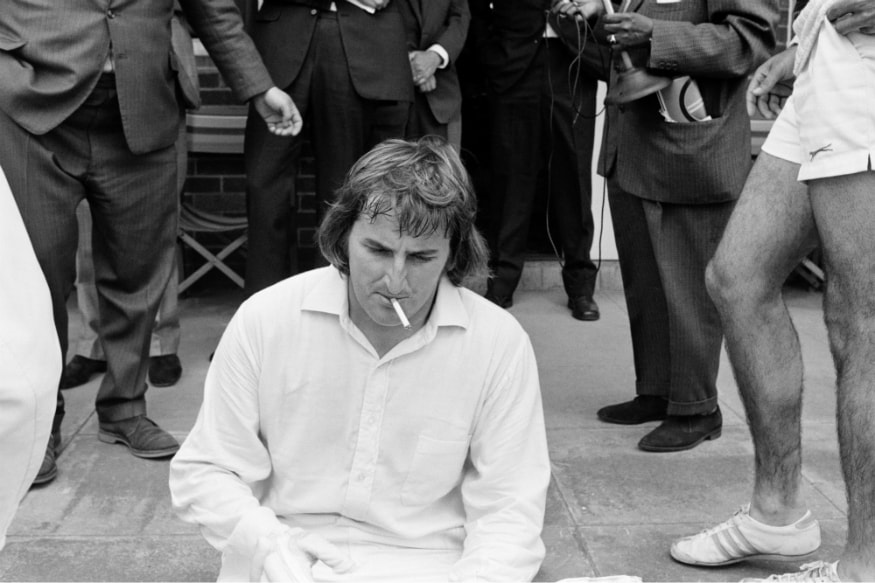 "The groundsman had watered it [the Headingley pitch for the semi-final] and it looked green and damp," reported Wisden. Australia included Gary Gilmour, who had not played the league matches. He took 6/14 – the best figures in ODI history at that point, scything through the English top order to reduce them to 36/6.
England recovered from 52/8 to reach 93 and even got Australia to 39/6, but Gilmour sealed the match with a run-a-ball 28 not out, the highest score of the match, pulling off one of the greatest all-round shows in ODI history.
West Indies brushed New Zealand aside in the other semi-final, at The Oval.
The Longest Day That Was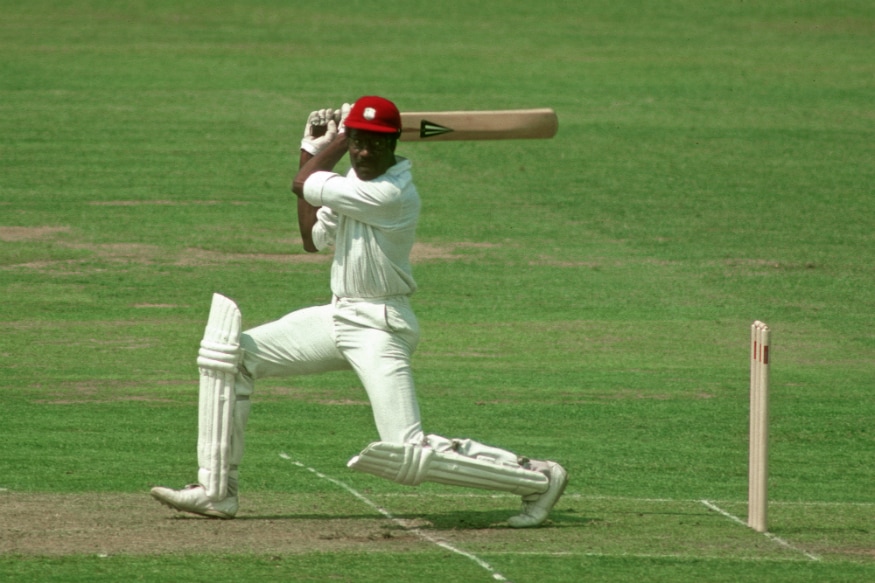 West Indies were soon reduced to 50/3 in the final at Lord's. The wickets included Roy Fredericks, who hooked Lillee into the stands but trod on to the stumps. Rohan Kanhai, a last-minute replacement for Garry Sobers, scored a patient 55, remaining scoreless for a phase of 11 overs en route.
And at the other end, Clive Lloyd exploded in an astonishing demonstration of strokeplay. He took on the fast bowlers with characteristic ferocity, middling virtually everything, racing to his hundred off 82 balls. He fell for 102. A late-order slog from Keith Boyce and Bernard Julien took West Indies to 291/8. Gilmour followed his semi-final show with 5/48.
Australia reached 81/1 in quick time before a strapping youngster ran out Alan Turner, Greg Chappell, and Ian Chappell, the first two with direct hits. Cricket would see much, much more of Viv Richards.
Australia became 233/9 in the 52nd over. But as was often the case with Lillee and Thomson around, there was no shortage of drama. The target came down, and with 24 to score off 11 balls, Thomson hit Holder to Fredericks at extra-cover – but Holder had overstepped.
Unfortunately, the jubilant crowd neither heard nor saw the call. They rushed on to the ground, engulfing the cricketers and umpires. The batsmen kept running maniacally amidst the confusion, stopping only when Thomson warned Lillee that one of the fielders might have the ball in his pocket.
When the ground was cleared, the umpires decided to award two runs. Lillee bargained, claiming that he had run about 17. In the end they decided on four. Not that it mattered: Thomson charged down the pitch three balls later, missed, and was run out by Murray.
West Indies won by 17 runs. The match, played in front of 26,000 people, lasted from 11 AM to 8.43 PM, making it the longest day of international cricket in England. The sun stayed out, for it was June 21 – the longest day of the year.
The Forgotten World Cup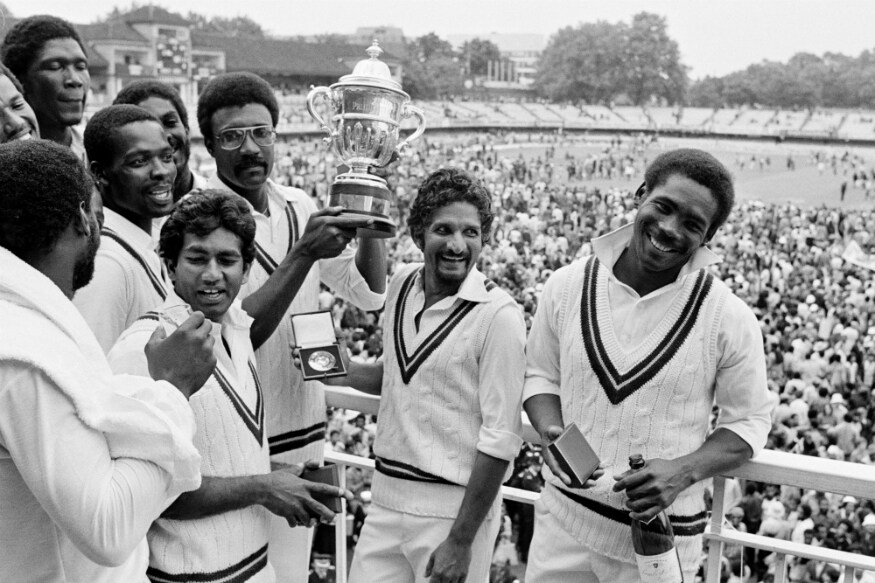 Despite the success of the 1975 World Cup, only 27 more ODIs were played till the next edition. West Indies scored at 5.04 over these matches; to provide perspective, the next best was New Zealand's 4.03.
West Indies were stronger than they were four years ago. Their players were used to English conditions and limited-overs cricket, while World Series Cricket had made them fitter and hungrier. They came as favourites, they saw, and they conquered. Their lowest margin of victory – by 32 runs – came against New Zealand after both teams had virtually qualified.
Australia, hit by Kerry Packer, had sent a third-string side and were easily defeated by both Pakistan and England, which decided the four semi-finalists.
Meanwhile, Sri Lanka beat Denmark and Canada beat Bermuda in the semi-finals of the first ICC Trophy, just three days before the World Cup, to qualify. This was, thus, the only edition without an African side.
The ICC Trophy final was eventually played on June 21 – sandwiched between the World Cup semi-final and final! What if one of the Associates made it to the World Cup final?
Despite having Christopher Chappell (the only Chappell of the tournament) Canada sunk without a trace, losing all three matches by massive margins. But Sri Lanka did much, much better.
They felled India at Old Trafford, in a match that was played on a Saturday and a Monday (there was a rest day!). Sri Lanka posted 238/5, and India, from 60 for no loss and later 119/2, were bowled out for 191. Somachandra de Silva took 3/29 and the unrelated Stanley de Silva took 2/36. While Tony Opatha (3/31) finished off the tail.
India finished without a win. Their World Cup record read 5 defeats and a solitary win, against East Africa. Their time would come.
England and Pakistan clashed at Headingley in a battle to avoid West Indies in the semi-final. England crawled to 165/9 (after the ninth wicket added 43), but it turned out to be more than enough.
From 27 without loss, Mike Hendrick (4/15) and Ian Botham (2/38) reduced Pakistan to 34/6. Asif Iqbal followed his 2/37 with 51 to take Pakistan to a stage where they needed 21 with 2 wickets in hand, but local hero Geoff Boycott, bowling with his cap on, finished things off.
England beat New Zealand at Old Trafford by 9 runs to reach the final. In the other semi-final, Pakistan reached 176/1 in pursuit of 294 before Colin Croft took 3 for 4 in 12 balls. They folded for 250.
King and The King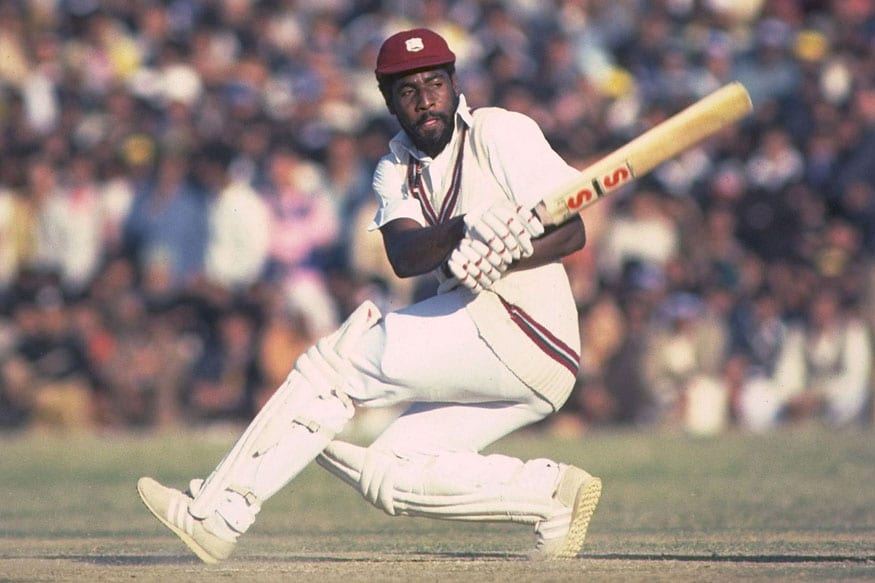 Mike Brearley made at least three dubious decisions during the final. Despite having Botham, he bolstered the batting by picking six other batsmen, three of whom could bowl. These men – Boycott, Graham Gooch, and Wayne Larkins – were not quite bowling all-rounders.
It would probably not have mattered. What did, however, was an umpiring decision. Richards strode out at 22/1 – the verb applied literally to him – and Hendrick hit him on the pad first ball; the appeal was turned down. "I could not believe it and neither could Viv," Hendrick later told ESPNCricinfo. "As I walked back to my mark, the lads on the balcony have seen a replay and they're all giving me the thumbs up. So he should have been out first ball."
Collis King, who had earned reputation as a hard hitter in World Series Cricket and for Glamorgan, joined Richards at 99/4. And Brearley, instead of going for the kill – King was the last of his specialists – decided to use his part-timers. King tore into them after lunch, blasting out 86 in 66 balls, reducing Richards to a spectator in a 139-run partnership and turning the match on its head.
Richards continued with the demolition, finishing on 138 not out. He signed off by shuffling across and lofting Hendrick over mid-wicket off the last ball of the innings. West Indies finished on 286/9. England's part-timers had conceded 86 in 12 wicketless overs.
Then came the third dubious decision, that of keeping wickets in hand despite the long batting line-up. Boycott took 17 overs to reach double-figures. He and Brearley crawled to 79 in 25 overs by tea.
Immediately after tea, Boycott charged at Richards. The ball looped to wide mid-on, where Lloyd grassed it. Lloyd would later debunk rumours of the drop being intentional; though it would have been a logical act.
Derek Randall and Gooch scored quickly to take England to 183/2 before Joel Garner took 5 for 4 in 11 balls. England lost by 92 runs.
The Sri Lankan superstar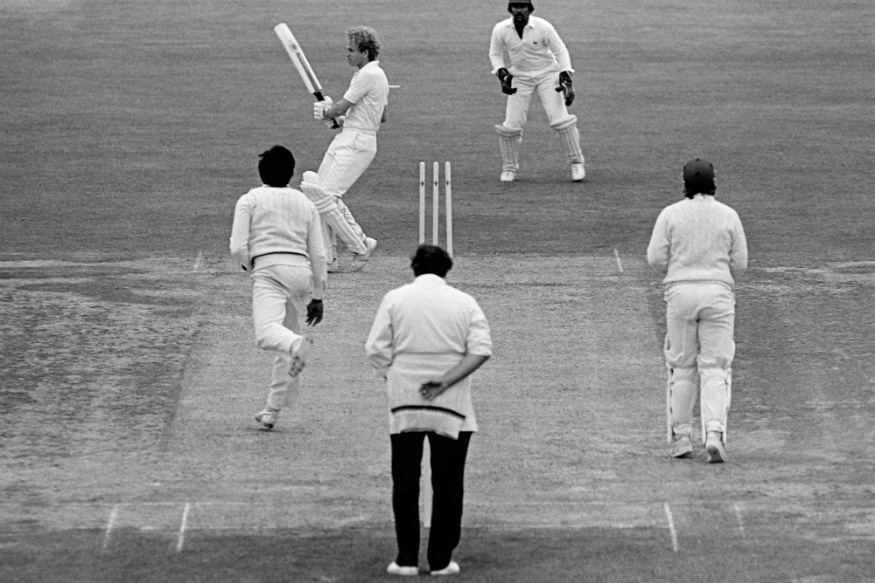 ICC decided to increase the number of matches with a double round-robin league for the groups. This meant expansion beyond the six major grounds.
The second leg of Group A – especially New Zealand's matches in Group A – produced interesting cricket. They first chased down 235 against England at Edgbaston despite being 151/6 at one point.
And just when their qualification seemed certain, New Zealand ran into Asantha de Mel – the best bowler of the tournament. He took 5/32 before New Zealand recovered from 116/9 to reach 181. Brendan Kuruppu (62) and Roy Dias (64*) then guided Sri Lanka to a 3-wicket win.
Before their last match, New Zealand had three wins under their belt and Pakistan had two. Zaheer Abbas (103*) and Imran (79*) – who played the tournament as a specialist batsman (and led them) – took Pakistan to 261/3. New Zealand fought back from 152/7 before being bowled out for 250. Pakistan, with a run rate (not net run rate) of 3.927, just scraped past New Zealand (3.752).
Sri Lanka finished with a solitary win, but that did not diminish the performance of de Mel, who got 17 wickets at 15.58 from 6 matches (his teammates got 15 between them), a wicket behind Roger Binny's tally. His 5/39 against Pakistan was the first ODI five-wicket haul for Sri Lanka; the one against New Zealand was their second.
A Fairy-tale Debut and an Untelevised Match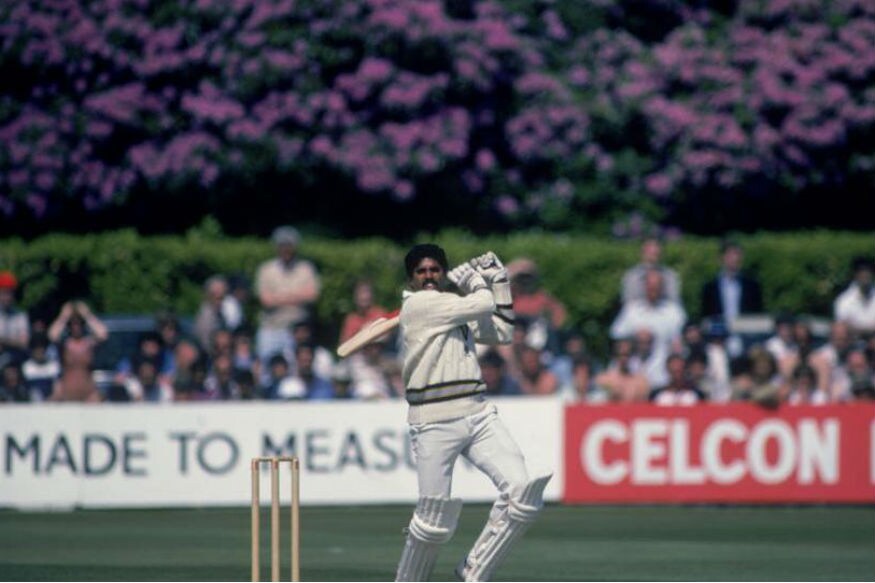 Getty Images
India came into the tournament with two disastrous World Cup campaigns behind them. So unlikely were they to lift the World Cup that David Frith announced in his preview for Wisden Cricket Monthly that he would eat his own words if India won the tournament.
But India made excellent progress in Group B. They started by becoming the first team to beat West Indies in a World Cup match, at Old Trafford. Yashpal Sharma's 89 took India to 262/8. Then Binny (3/48) took out Richards, Jeff Dujon, and Lloyd. Then, from 157/9, but Roberts and Garner invoked memories of Murray and, well, Roberts from Edgbaston. Ravi Shastri had Garner stumped in the end – but not before the last pair had added 71.
Zimbabwe, who had qualified for the first time, would remain a constant feature in the tournament till 2019. They had a dream ODI debut, felling Australia by 13 runs. Their captain Duncan Fletcher top-scored with 69 not out in a total of 239/6, then took 4/42 to help restrict Australia to 226/7.
But India lost to Australia and their return match against West Indies, both by big margins. Kapil Dev took 5/43 in the first of these, the first five-for by an Indian. There was no encore for Zimbabwe either. The two teams then met at Tunbridge Wells, a venue that would go on to become part of Indian cricket folklore.
India had won the first encounter between the sides, at Leicester, with some ease. But Peter Rawson and Kevin Curran threatened to turn the tables around this time.
The first 5 wickets fell at 0, 0, 6, 9, 17. Kapil, who had arrived at the fall of the fourth, saw his side slump to 77/6, 78/7, and 140/8, before Syed Kirmani joined him. Kapil decided to attack. It was not mindless slogging. The ground had a lopsided look, with one very long and one very short boundary; Kapil took advantage of the latter.
Kapil's 175 not out is probably the most famous ODI innings in Indian history. It took 138 balls, included 16 fours and 6 sixes, was the first hundred by an Indian, and the highest ODI score at that point. Unfortunately, a BBC strike meant that there was no telecast of the innings, and neither is there a video recording.
India finished on 266/8 and won by 31 runs. In a must-win match, they posted 247 and skittled out Australia for 129 (Madan Lal 4/20, Binny 4/29).
England came into the semi-final with just one defeat behind them, but now they were subjected to a stranglehold from two innocuous men on a slow Old Trafford pitch. Mohinder Amarnath and Kirti Azad got 24-2-55-3 between them. Kapil returned to mop up the tail, and England were bowled out for 213.
India won by 6 wickets with 32 balls in hand. West Indies brushed Pakistan aside in the other semi-final.
The Preview That Got Eaten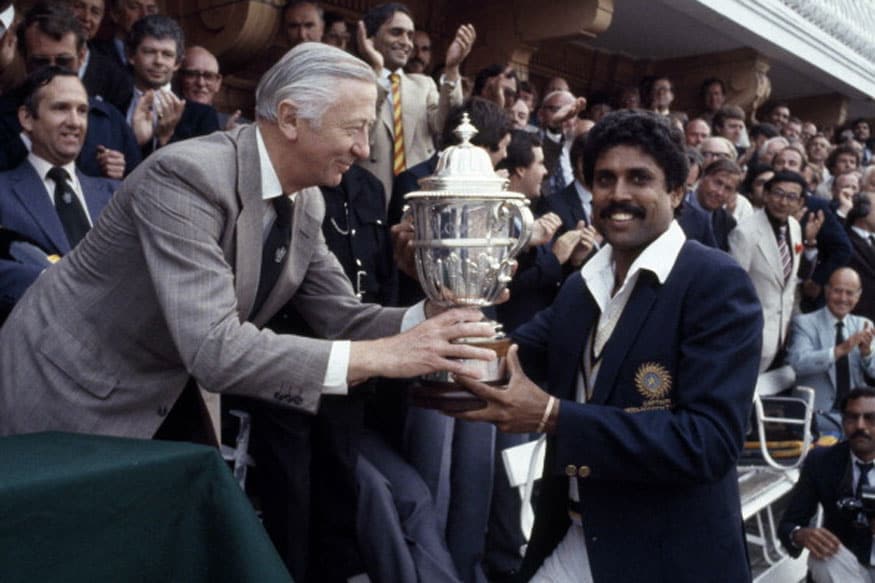 Getty Images
The first half is typically a blur in the numerous recollections of the 1983 final, but one cannot overlook the fact that the last three Indian wickets added 53. These would turn out to be decisive despite India being bowled out for 183 by the greatest pace quartet in history.
This was not going to challenge the most formidable batting line-up in the 1980s, even after Kapil's post-innings pep talk, even after Greenidge shouldered arms to Balwinder Sandhu and was bowled, for Richards started toying with the Indian attack.
When Desmond Haynes fell to Madan Lal. Lloyd, who had pulled a muscle during the semi-final and had wanted to opt out of the final, promoted himself. Haynes had to join Lloyd as runner shortly afterwards.
Then, as the match seemed all but over, Richards top-edged a pull against Madan Lal from off-stump. As the top edge soared towards the vacant leg-side, Kapil started to run from mid-wicket, his eyes on the ball. He had to cover acres for the catch, but that is the kind of thing you do in a World Cup final. The score read 57/3.
Then Madan found the edge of Gomes, a cramped Lloyd hit Binny to extra-cover, and Kirmani flew to catch Faoud Bacchus. 75/6. Dujon and Malcolm Marshall added 44, but Amarnath showed up to get Dujon with his first ball. The fast bowlers were soon rounded up, and West Indies were bowled out for 140.
Sure enough, one Panwar Man Singh of New Jersey reminded Frith of his promise. The next issue featured a photograph of Frith obliging with "on behalf of thousands who nurtured similar views on India's World Cup chances, the Editor devours the offending paragraph" as the accompanying text.
The Most Expensive Tickets?
Winning the World Cup was, however, one of two significant incidents that took place that day. The other happened before the match, when BCCI President NKP Salve was denied complimentary passes. Salve vowed to bring the World Cup to India. He did.
The next World Cup was the first to be played outside England and to be hosted by two countries (India and Pakistan), to feature 50-over matches. Reliance replaced Prudential as sponsor.
The tournament lacked stars like Greenidge, Marshall, Botham, Gower, and Richard Hadlee, but there were enough big names to make the tournament a success.
Breakneck Start and Calypso Collapse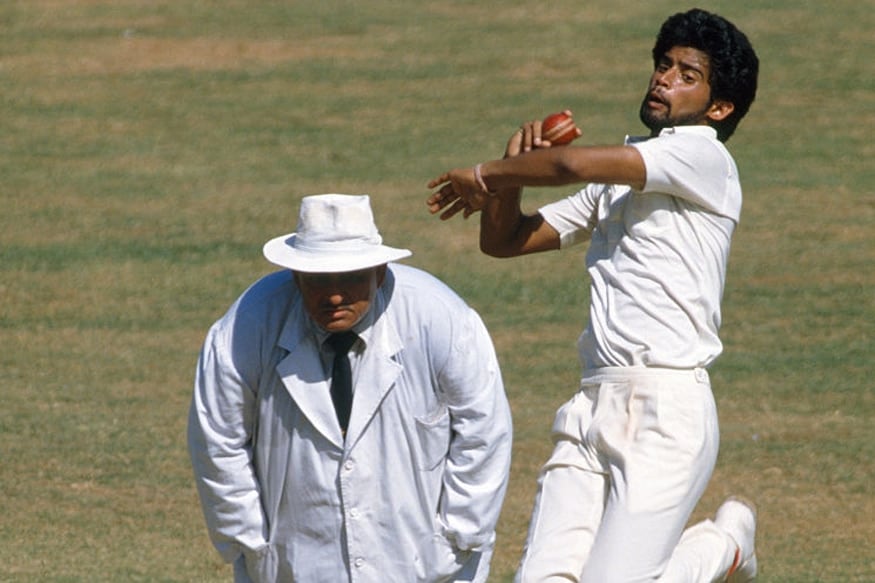 Of all editions, 1987 had the best start, with all eight teams teeing off with four keenly contested matches.
Pakistan put up 267/6 at Hyderabad (Pakistan). Roshan Mahanama then scored 89 and a youngster named Aravinda de Silva kept the battle on with a 32-ball 42 from No. 7, but Sri Lanka lost by 15 runs.
England needed 91 from 10 overs the next day, then 34 from 3, then 13 from 1. Allan Lamb (67 not out in 68) took 2 and 4, Courtney Walsh bowled 4 wides, Lamb got a single off a no-ball, and Neil Foster got England home.
Australia scored 268/6 the same day at Chepauk. However, replays showed that a Dean Jones four off Maninder Singh should have been awarded six. Kapil agreed to the scorers adding 2 runs to the total – and India lost by 1 run. As in the tied Test the year before, Maninder Singh was the last man out, to the fifth ball of the last over.
Zimbabwe, next up, were reduced to 104/7 by New Zealand at Hyderabad (India). A target of 243 seemed improbable at that stage, but Dave Houghton (142 in 137) played one of the greatest World Cup innings of all time. He eventually perished to a superb running catch by Martin Crowe, one that was chosen winner of the Bush Great Catches Contest.
Later in the league stage, Viv Richards slammed 181 in 125 balls – then a World Cup record, just like West Indies' total of 360/4 – against Sri Lanka at Karachi.
At Lahore, with 2 to defend off the last ball, Walsh refused to Mankad Saleem Jaffar. Abdul Qadir duly got the winning runs. Walsh's gesture cost West Indies a spot in the semi-final for the first time in World Cup history (though it earned him a carpet).
The Mumbai match between India and Zimbabwe featured a ball boy who would go on to score a hundred international hundreds. Sachin Tendulkar also be there during the semi-final at the same ground later in the tournament.
In the last league match, at Nagpur, Chetan Sharma took the first hat-trick in World Cup history, clean bowling Ken Rutherford, Ian Smith, and Ewen Chatfield. India needed to chase 222 in 42.2 overs to top the group and avoid playing Pakistan at Lahore in the semi-final; it took them 32.1 overs after Krish Srikkanth (75 in 58) and Gavaskar (103* in 88) added 136 in no time.
The Other Arch-rivals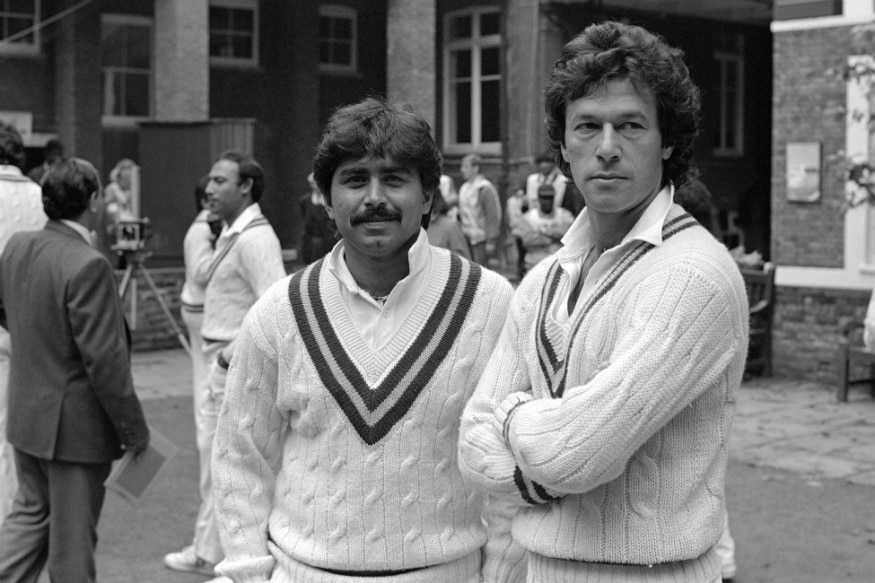 The stage was, thus, set for an India-Pakistan final at Eden Gardens: surely the two group toppers would not lose now?
At Lahore, Australia put up 267/8 after Steve Waugh took 18 off the last over. Pakistan were resurrected from 38/3 by Javed Miandad (70) and Imran (58). Imran had already announced his retirement (a decision he would later be talked out of), which meant that this was going to be his last international match on Pakistan soil. As he batted on, a section of the crowd chorused kabhi alvida na kehna…
The pair added 112. Wasim Akram, Yousuf, and Qadir hit out, but Craig McDermott kept taking wickets. He finished with 5/44, the only five-wicket haul in the tournament. Pakistan lost by 18 runs – exactly what they had conceded off the last over.
Gooch came into the other semi-final after two days' worth of practice against left-arm spinners. He swept Shastri and Maninder throughout his innings of 115, while Mike Gatting timed his sweeps and reverse-sweeps as well, for 56. England got to 254/6. India reached 204/5 in 40 overs in response before losing their last 5 wickets for 15.
And a different set of arch-rivals met in the finals.
The Ashes Final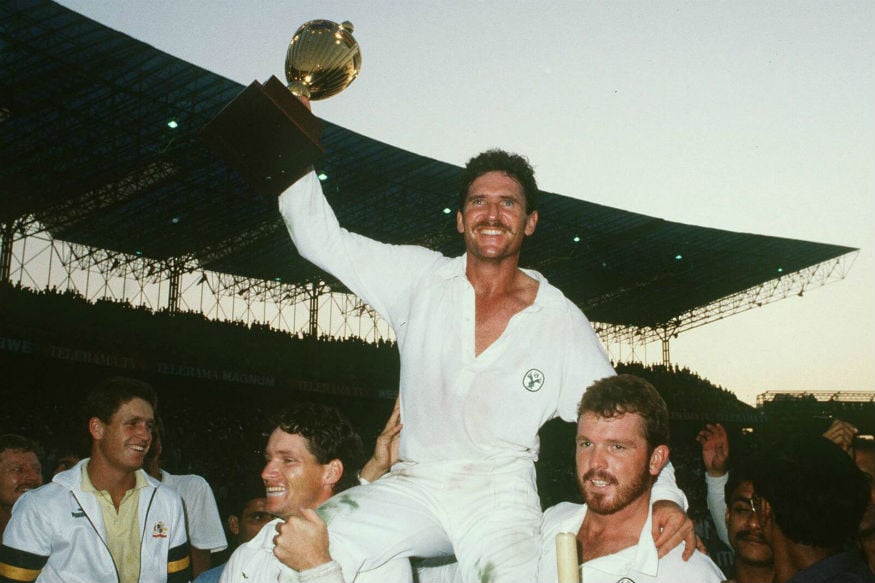 Image: Twitter
Despite his consistency throughout the tournament, despite his success with the shot against the Indians in the semi-final, despite his known prowess against spin, Gatting could have done without that reverse sweep. England were, after all, 135/2 in pursuit of 255, and Allan Border's first ball had pitched on leg.
But Gatting went for it, top edged, and Greg Dyer accepted the catch gleefully; England lost by 7 runs. Australia's margin of victory remains the smallest in a Men's World Cup final.
Earlier in the day, David Boon's 75 had laid the perfect launching pad. Promoted to four, McDermott hit a few blows, and Border himself got a brisk cameo. But the most significant contribution came from Mike Veletta, who had scored 43 and 48 in his two previous innings. Veletta used his feet to great effect against the spinners, and his 31-ball unbeaten 45 made the difference in the end.
Coached by Bobby Simpson, Border's men won the first World Cup for their country. Little did the world know at that time that their successors would make Australia the greatest team in the history of the World Cup.​