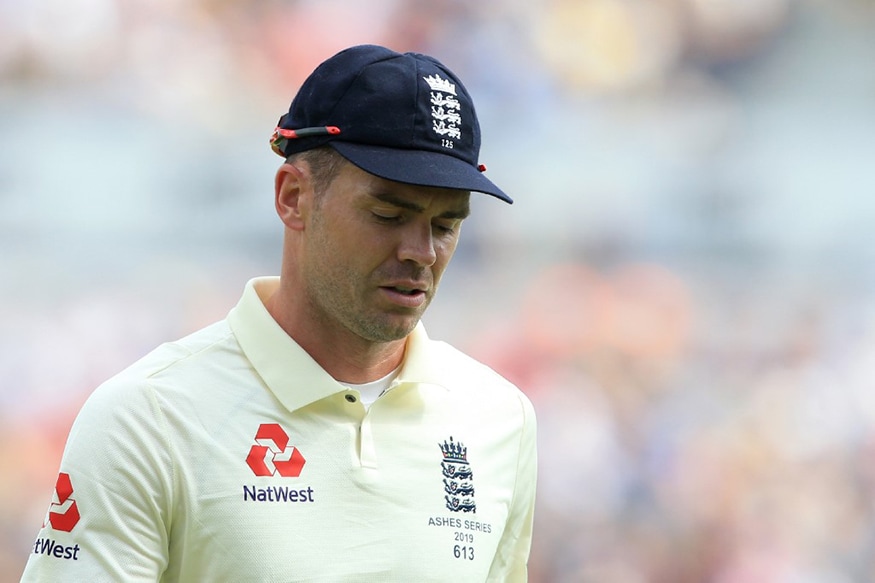 England pace spearhead James Anderson doesn't have retirement on his mind and has made it clear that he would like to play till he's 40.
In fact, Anderson singled out former Manchester United winger Ryan Giggs as his inspiration, saying he would like to understand how he continued at the top level till 40.
"I'm going to look into how [Manchester United legend] Ryan Giggs was able to play football at the highest level until he was 40. That's what I'd like to do," Anderson wrote in The Sun.
"I am meeting the physios and medical people this week to map out a programme to try to make sure I'm fit for the tour to New Zealand. The Test squad leaves on November 6.
"I'm 37 now, and it definitely feels possible to play until I'm 40, if the hunger is still there. And it certainly is at the moment."
The 37-year-old added he was disappointed to miss out on the Ashes but maintained that he is bowling well despite the injury worries.
"I bowled loads for Lancashire with terrific rhythm and even played some one-day cricket for the county. My first-class bowling average was below ten.
"I have plenty in the tank especially after this last couple of months of rehab.
"I feel stronger than I have for many years because of all the training and fitness work. Obviously, I need to get this calf sorted out. That's my next priority."
Anderson also backed Joe Root to continue as captain despite many former greats calling for his removal.
"There are some mutterings about Joe's future as captain. But I think he is doing a very good job.
"We've had a couple of tough years, especially since Cooky [Alastair Cook] retired and we've been trying to find a couple of opening batsman."
England will next face New Zealand away in a two-Test series where most of the front line players are expected to play, especially after the Ashes debacle.