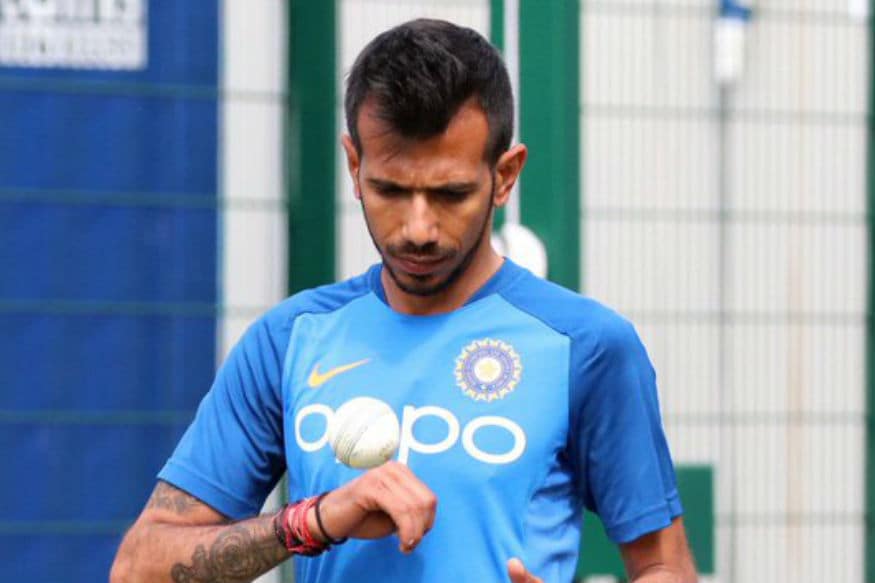 India spinner Yuzvendra Chahal has had a roller-coaster ride with the national team, one that has seen a few ups and downs. Right from forming a potent bowling partnership with Kuldeep Yadav in the limited-overs formats, to being not picked for West Indies and South Africa series, Chahal has seen it all.
But in the recently concluded T20I series against Bangaldesh, Chahal made a strong comeback.
In an interview with The Times of India, the 29-year-old said that he wasn't thinking about selection when he was out of the team.
"Somethings are not in your hands and I was not thinking about that. It was a decision that the selectors made. It is something similar to when they picked me and Kuldeep, back then they rested Ashwin and Jadeja. That's how things work," said Chahal.
During the time away from national side Chahal went back to domestic cricket to work on his shortcomings.
"I was part of my state side in the Vijay Hazare Trophy in Baroda. So yeah the idea is to keep playing as much as you can. Be it for India or my state side. It is important to keep playing," he added.
In the last few years India have developed a great bench-strength that has given growth to competition between the players. But Chahal takes it in his stride and feels that is good for the growth of the team.
"It is a good thing to have a good bench strength. You need to work hard because if you're not performing well there are three-four guys ready, waiting behind you."
With the shorter formats becoming demanding, the team management expects the players to bring more to the table, from their original skill sets. Chahal admits that it is necessary, but the focus should be always be on primary skill.
"Sometimes when I get time, I do try and bat. But in the T20 format, I mostly concentrate on bowling. Obviously it helps if you can have a couple of big shots, especially if the team requires six runs off one ball," Chahal said.