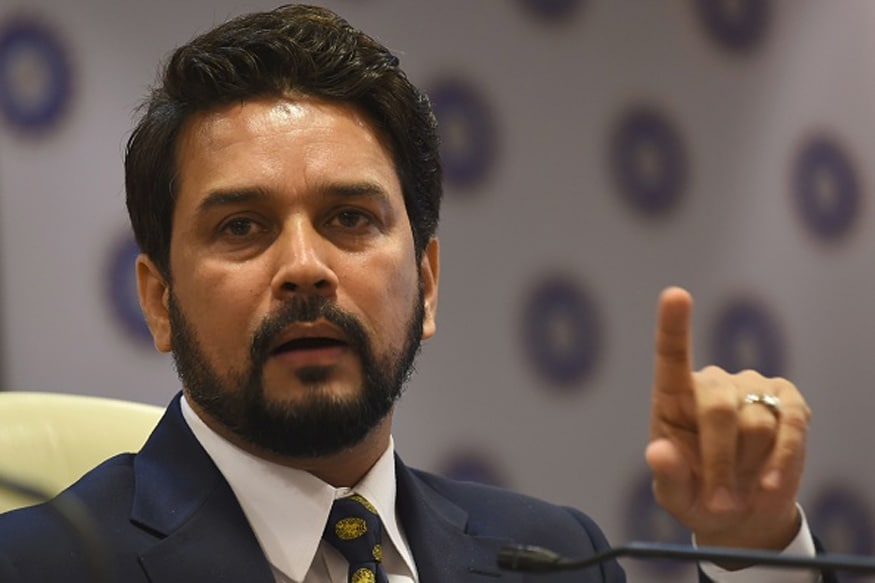 New Delhi: Hours after being rendered powerless by the Supreme Court of India, ousted BCCI president Anurag Thakur released a video statement saying that the Board of Control for Cricket in India is the 'best managed sports organisation in the country.'

Thakur, who was involved in a bitter battle with the Lodha Committee, which had suggested sweeping changes in the way the game is governed in the country, said that it was not a personal battle for him.


"India has more quality players than anywhere in the world. For me it was not a personal battle. It was the battle for the autonomy of the sports body. I respect Supreme Court and if it feels that BCCI can do better under retired judges, I wish them all the best," Thakur said in a video statement.


Thakur continued to be defiant as he said that his commitment was towards 'doing the best for Indian cricket and for autonomy of the sport', which he said will 'always remain.'

ALSO READ: Anurag Thakur: The Rise And Fall of The Cricket Czar

Thakur had taken over as BCCI President in 2016 after Shashank Manohar vacated the top post in order to take over as ICC chairman. Thakur was earlier the secretary of the board.




First Published: January 2, 2017, 4:04 PM IST