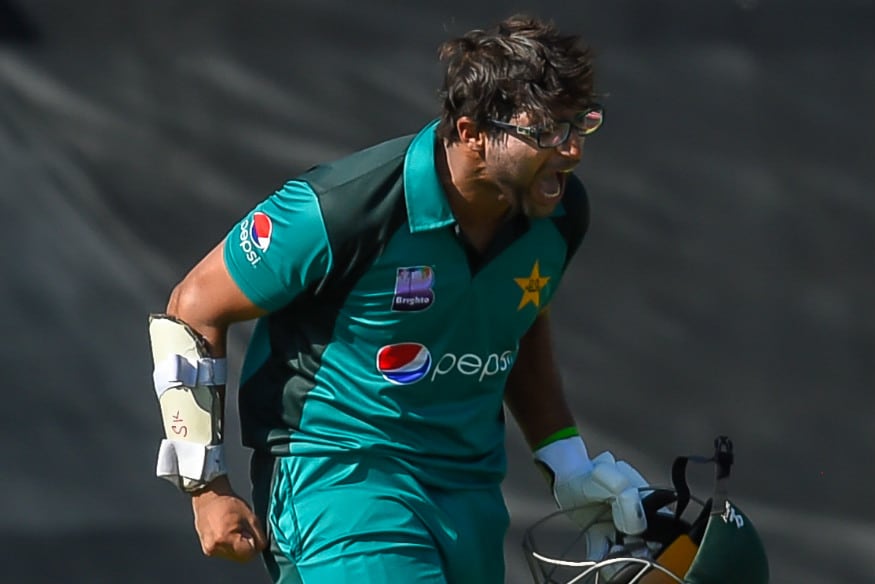 He might be talented and scoring runs by the truckload, but it isn't easy when you are related to the chief national selector in Pakistan. The controversy surrounding Imam-ul-Haq's selection in ODIs when Inzamam-ul-Haq, the former Pakistan batsman - and his uncle - is the national selector, should have been put to rest in his very first match when the youngster smashed a hundred on debut against Sri Lanka.
However, no such thing happened and Imam continued to face intense scrutiny from fans.
The doubters didn't go away even after he slammed 395 runs in five matches in Zimbabwe at an average of 79.00 with three centuries. In that series, Imam broke the record of Quinton de Kock to become the fastest to four ODI hundreds (in terms of innings).
Imam took just nine matches to register his fourth ODI hundred whereas the South African keeper had taken as many as 16 games. But, Pakistan fans being Pakistan fans and Zimbabwe being Zimbabwe meant that the sword still hung over Imam's head each time he came out to bat.
The question of whether he could replicate such performances against bigger teams continued to linger.
At the Asia Cup in Dubai, Imam scored three half-centuries in five matches and racked up 225 runs at an average of 56.25. But his scores of fifty and above had come against Afghanistan, Hong Kong and Bangladesh whereas in the two matches against India, he scored just two and ten. Needless to say, he was still under pressure.
Imam was in reasonable form against New Zealand when the teams clashed in the United Arab Emirates but not exceptional and came to South Africa, in testing conditions, with critics insisting he would be found out in those conditions.
Instead, young Imam, all of 23, showed eye-catching form against a potent Proteas pace attack and averaged 54.2 in the five-match series with scores of 86, 101 and 71 at Port Elizabeth, Centurion and Johannesburg respectively.
During the course of his spectacular run, Imam also grabbed another record - the second fastest to 1000 ODI runs.
His opening partner, Fakhar Zaman, had clinched the record from Vivian Richards in the series against Zimbabwe earlier and Imam came in just after him, taking 19 innings (versus Zaman's 18) to reach the 1000-run mark in ODIs.
Since his debut in October 2018, Imam is the sixth highest run-getter in one-day cricket (second highest after Zaman for Pakistan) with 1090 runs in 21 matches at a stunning average of 60.55. In terms of averages, he is the fourth best (minimum: 1000 runs) behind Virat Kohli, Ross Taylor and Rohit Sharma.
The only factor pegging him back is a strike rate of 81.77, which by modern ODI standards isn't ideal. But when the rest of the team is as unpredictable as Pakistan is, a stable opener, who can consistently accumulate runs and set the game up for the middle-order, is invaluable. With his impressive run in ODIs over a period of 15 months, Imam has hopefully put to rest the allegations of nepotism that have chased him over his young career.