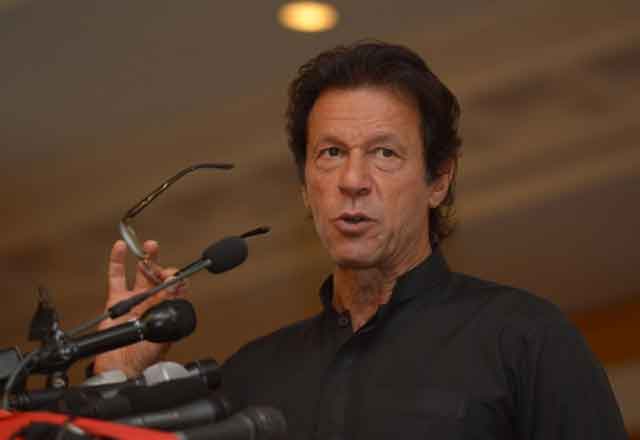 Karachi: Former Pakistan skipper Imran Khan has turned down a request from the Peshawar franchise in the Pakistan Super League (PSL) to take up the role of team mentor in the event.
"Imran Khan has turned down the request because of his busy schedule and commitments elsewhere and in politics," a close aide of the cricketer-turned-politician said.
Since retiring from international cricket, Imran has refrained from accepting any official position in either the Pakistan Cricket Board or any cricket-related activities.
Just once in 2004 when India had toured Pakistan after 14 years, he went to the National Cricket Academy to spend some time in the nets with pacer Muhammad Sami.
Although Imran from time to time does speak on cricket issues and the national team but he has remained a big critic of the domestic structure based on departmental and regional cricket.
The aide said that it had been conveyed to the Peshawar franchise that Imran would not be able to work with the them.
The Peshawar franchise, led by flamboyant allrounder Shahid Afridi and coached by Muhammad Akram, had highlighted the fact that Imran would be their mentor in the PSL, which will be held in the UAE from February 4 to 24.