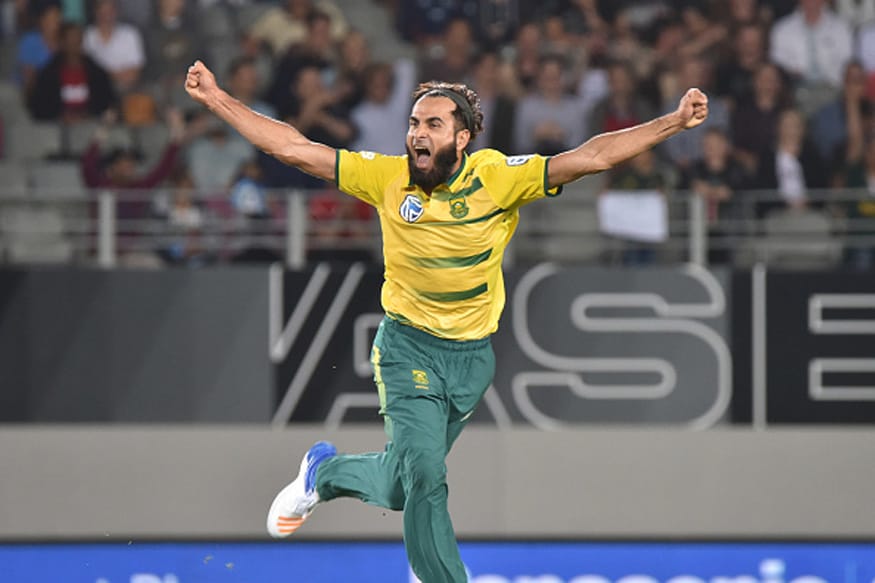 The spirit of cricket was at the forefront when the World XI helped bring international cricket back to Pakistan by touring them for a three-match Twenty20 series.
Most of the world stars made it clear that the tour of Pakistan was not just about playing a series but way bigger than that. The curtains drew on the tournament on Friday evening as Pakistan beat World XI to clinch the series 2-1.
Keeping that spirit and camaraderie going on even after the final T20 match was ace South African spinner Imran Tahir, as he was seen giving the young Pakistani spinner Shadab Khan a few tips.
Tahir, who has terrorized a lot of batsmen over the years, was seen giving Shadab tips on how to go about bowling a particular delivery, and as expected the youngster was listening with rapt attention.
Sami Ul Hasan, ICC's Head of Media and Communications, posted a video on Twitter with a caption: "Imran Tahir sharing knowledge and experience with Shadab Khan."
Imran Tahir sharing knowledge and experience with Shadab Khan @TheRealPCB @76Shadabkhan @ImranTahirSA @OfficialCSA pic.twitter.com/j7UQZ6rYFV

— Sami Ul Hasan (@Samiburney) September 15, 2017
This was a gesture that was perfectly in tune with the recently completed series between Pakistan and the World XI, and Twitter applauded Tahir for being a good role model.
You are 💎 Imran Tahir ☺

— Hope Fully Political (@akhalilc) September 16, 2017
Respect. This is what we were missing.

— Inam (@Inam1pk) September 15, 2017
Imran Tahir the man with the golden heart hats off to him

— Sohailbinsawwad (@sohailbinsawwad) September 16, 2017
Imran Tahir very nice person to share his knowledge, all pakistani fans love you sir.

— Saqib H (@saqibh13345) September 15, 2017