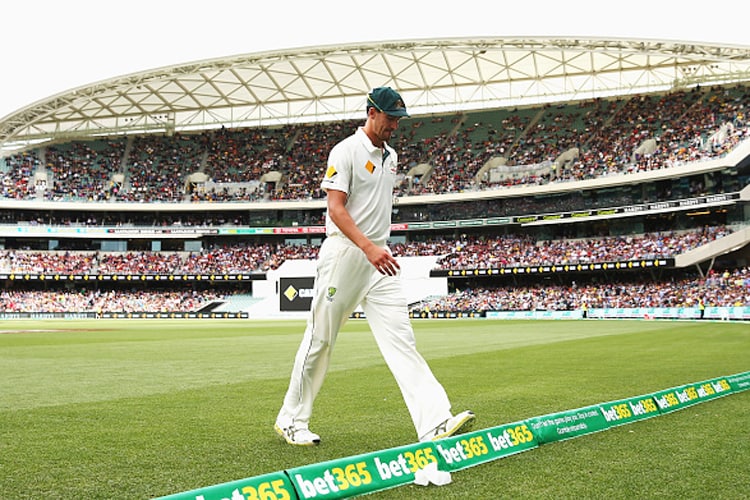 Australia continue to face a lot of flak for their move to substitute the injured fast bowler Mitchell Starc with team's massage therapist Grand Baldwin to field during the day-night Test in Adelaide.
The Australian team was reportedly left with no choice to field Baldwin once Starc was injured in the post-lunch session on Friday, because the management had decided to release James Pattinson and Steven O'Keefe from the squad to play Sheffield Shield and grade-cricket matches.
"Why is the team massage therapist out there fielding for his country?" former Australia opener Michael Slater was quoted as commenting by Fox Sports. "Why is he fielding for the Australian cricket team in a Test match? What happens if you need a catch to win a Test match and he's in a position where he puts it down? That's unfair."
Baldwin also assists Gavin Dovey, who is the manager of the Australian team. He has previously played for Victoria and takes active part in Australia's fielding drills.
Later in the day, local grade cricketer Luke Robbins replaced Baldwin in the field.