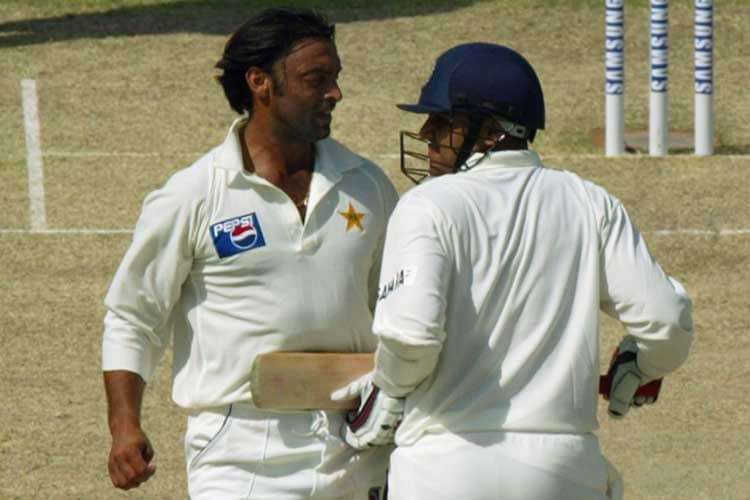 Virender Sehwag is fast earning fame behind the mic as well; but enjoying a retired life, the former India opener doesn't lose an opportunity to enjoy a good joke with his contemporaries on social media - as he did with Shoaib Akhtar on Tuesday.
Soon after India thrashed Pakistan 5-1 in men's hockey at the Sultan Azlah Shah Cup, Sehwag logged into Twitter and tweeted the former Pakistan fast bowler.
"Sorry @shoaib100mph bhai hockey mai bhi mauka haath se nikal gaya #IndBeatsPak."
The 'mauka' (opportunity) reference here was to the famous advertisement before every World Cup where a Pakistan fan is shown expecting his team would finally end the winless streak against India in both 50-over and T20 World Cups.
As Sehwag's tweet was in jest, Shoaib took it equally sportingly.
"Whatever my brother Viru say he's forgiven..bcoz he has heart of gold and he doesn't mean bad but he's funny I'll give him that..." Shoaib replied.
Both Shoiab and Sehwag were part of the commentary panel during the recently concluded ICC World Twenty20 where India continued their winning run against Pakistan in ICC events, beating them in the group fixture at the Eden Gardens in Kolkata.
Sorry @shoaib100mph bhai hockey mai bhi mauka haath se nikal gaya #IndBeatsPak pic.twitter.com/xgrPjkTpSX

— Virender Sehwag (@virendersehwag) April 12, 2016
Whatever my brother Viru say he's forgiven..bcoz he has heart of gold and he doesn't mean bad but he's funny I'll give him that...

— Shoaib Akhtar (@shoaib100mph) April 12, 2016
First Published: April 13, 2016, 9:42 AM IST