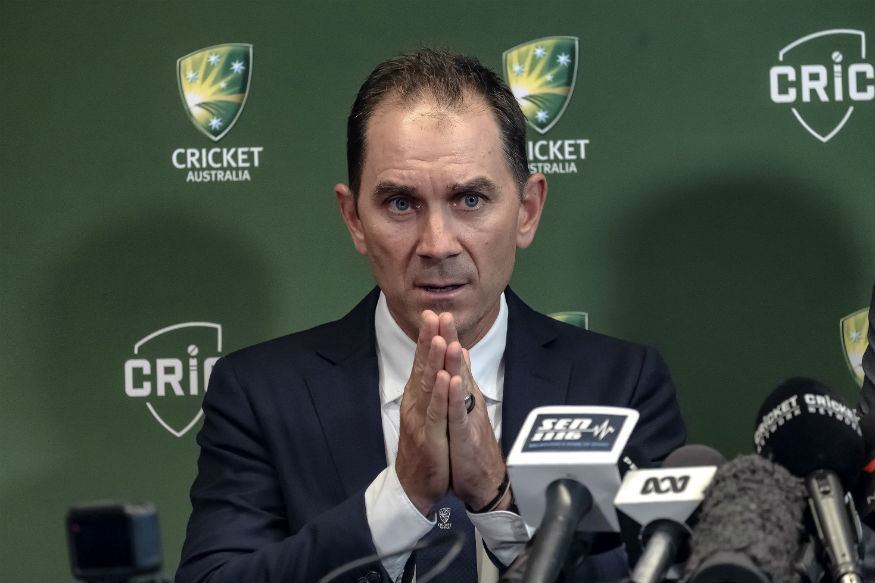 No one would have raised even an eyebrow if this appointment had been made a few months ago. After all, Justin Langer has been auditioning for the role for years. Assistant coach for three seasons, a serial winner in the white-ball formats with West Australia and the Perth Scorchers, and a stand-in for Darren Lehmann when he skipped the odd tour. His playing credentials – 23 Test hundreds in 105 matches – were also impeccable. The perfect man to carry the torch forward then.
Or is he? The tectonic plates beneath Australian cricket have shifted several feet in the past couple of months, post what has come to be labelled Sandpapergate. When David Warner and Cameron Bancroft, with Steve Smith seeing and hearing no evil, decided to take a piece of sandpaper to the cricket ball at Newlands in late March, they didn't just tamper with it. They drove a stake through the heart of how Australian cricket sees itself.
Much was said of the team culture in the aftermath of that incident and the bans that accompanied it. Cricket Australia commissioned reviews, while the paying public, broadcasters and sponsors alike demanded far better behaviour from those tasked with wearing baggy green.
Now, here's the thing. Those reviews are far from complete. But that hasn't stopped Cricket Australia from naming Lehmann's successor. A bloke who bought into the very same culture during a 14-year-long Test career, and who was also part of it in a coaching capacity. A new broom? Not even a fresh coat of paint.
The cynics have already unearthed embarrassing footage from Langer's playing days. The worst, from a Test in Sri Lanka in 2004, shows him flicking the bails off as he walks past the stumps. He later said it was unintentional – in the same way that scuffing a ball with sandpaper is, I guess – and a gullible match referee chose to believe him.
You can also view a clip of Langer deflecting a Chaminda Vaas delivery to slip and standing his ground, in keeping with his belief that batsmen needn't do the umpires' jobs for them. Neither incident should be used to crucify the man. We all make mistakes, and we shouldn't assume that Langer the coach will encourage all the antics that Langer the player might have got away with.
What Langer the Test cricketer did better than almost anyone else of his generation was extract every last drop of talent he had. No one wrung the towel dry more than he did. Michael Slater had oodles of talent, but when it came to the crunch, during an Ashes series in England in 2001, Steve Waugh and the team management plumped for the guy who had 'a heart as big as a town', to borrow the line that Hugh McIllvanney once wrote about Bill Shankly.
Once established at the top of the order, Langer and Matthew Hayden added 6081 runs in 122 innings, with 14 century stands. The caricatures of the duo had Hayden as the domineering bully and Langer as the more stolid foil. Reality, however, was very different. There were many days when it was Langer that set the tone with punishing strokeplay, and Hayden that played the auxiliary hand.
The man they called "Alfie" also suffered from enough self-doubt to ensure that he would be an empathetic coach, one who would insist on his players developing as individuals off the field as much as they excelled on it. In a column for PlayersVoice last January, he wrote: "I feel like I've found my true calling as a coach, and this might sound like a cliché, but I've always wanted to help people, and to help people get better.
"That's just how I've been brought up, and this job gives me a perfect opportunity."
There's little doubt that he'll view the Australia job on similar lines. Langer will run a tight ship, unite the players behind him and a new captain – what price Mitchell Marsh, who grew into a Test prospect under his guidance in Perth? – and make Australia competitive in most conditions. It would just be a huge surprise if there was any sort of cultural change. Such expectations, like the now-redundant review, are best shelved.