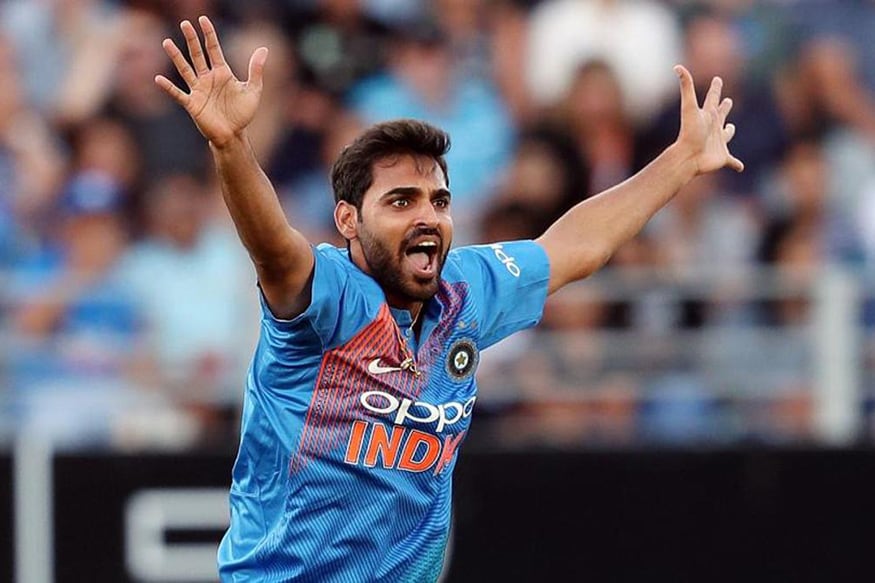 Bhuvneshwar Kumar was recalled to both, the ODI and the T20I squads for the home series against the West Indies.
A closer look at his numbers this year justify his selection in both the teams.
33 wickets in just 19 matches at an average of 23.75 and strike rate of 27.2 - these are Kumar's ODI returns in 2019 – by far the best in his seven-year career in the format.
Kumar's average and strike rate in 2019 is less than half of his corresponding numbers in 2018 – that is a dramatic improvement!
He was always a very restrictive bowler as his career economy rate of 5.02 indicates. In fact, for all fast bowlers from major cricket playing nations who made their debut after Kumar and have taken a minimum of 50 ODI wickets, his economy rate places him amongst the top 10.
So what has significantly changed for Kumar in 2019 is his wicket-taking ability!
His average in 2019 is significantly better (23.75) than his mean average (38.22) in all the previous years.
He is picking a wicket every four and half overs this year – 18 balls quicker than what we did till 2018.
It is the only year where both, his average and strike rate are in the 20s (min. 10 matches in a year).
Kumar has picked two four-wicket hauls this year. He had two four-wicket and one five-wicket haul in 95 matches till the end of last year.
He has gone wicket-less on just 4 occasions and picked 2-plus in a match in as many as 11 out of 19 matches this year.
The telling statistic in the table below is that Kumar has conceded less runs and bowled fewer deliveries per wicket than even Jasprit Bumrah in 2019.
What also stands out is the fact that Kumar hasn't added this wicket-taking prowess at the cost of leaking too many runs. His economy this year still places him in the top third amongst all fast bowlers from major cricket nations.
He is amongst the best new ball bowlers in the world with an economy of just 4.29 in the first powerplay (overs 1-10) since 2019. 68.38% of the balls he has delivered during this phase of play have been dot deliveries – ie more than two-thirds of the deliveries he has bowled in the first powerplay haven't been scored off!
SAME STORY IN T20IS
It is interesting to note that Kumar's T20I career has almost followed a similar path.
Till the end of 2017, he had played 23 matches and picked just 21 wickets at an average of 26.23 and strike rate of 23.
Once again, it was his economy rate which was his main weapon in this format too. Since his debut in December, 2012 till the end of 2017, only three fast bowlers had a better economy rate – Mustafizur Rahman, Adam Milne and Bumrah.
But since 2018, there has been a slight improvement in his wicket-taking prowess. Though, not as dramatic as his transformation in ODI cricket, the numbers do hint towards a change in the shortest format too.
In 17 matches since 2018, Kumar has picked 18 wickets at an average of 23.55 and strike rate of 20.5. His wickets per match ratio, which was below 1 till the end of 2017 has now gone marginally above it.
Kumar's solitary five-wicket haul in T20I cricket came against South Africa in Johannesburg in this period.
Kumar has led the fast bowling attack for India in T20I cricket in this time-frame. He is the leading wicket-taker and has given consistent returns in this two-year period. Again, his average and strike rate are marginally better than the great Bumrah in this format too during this period.
While constantly improving his strike rate, he continues to be a very disciplined and economical bowler in T20I cricket. In as many as 11 of the 17 matches since 2018, Kumar has had an economy rate of less than 7 – those are outstanding numbers for T20 cricket!
It is quite amazing that even as Kumar turns 30 early next year, he has not only been able to keep himself relevant but produced his best for India in the last couple of years.