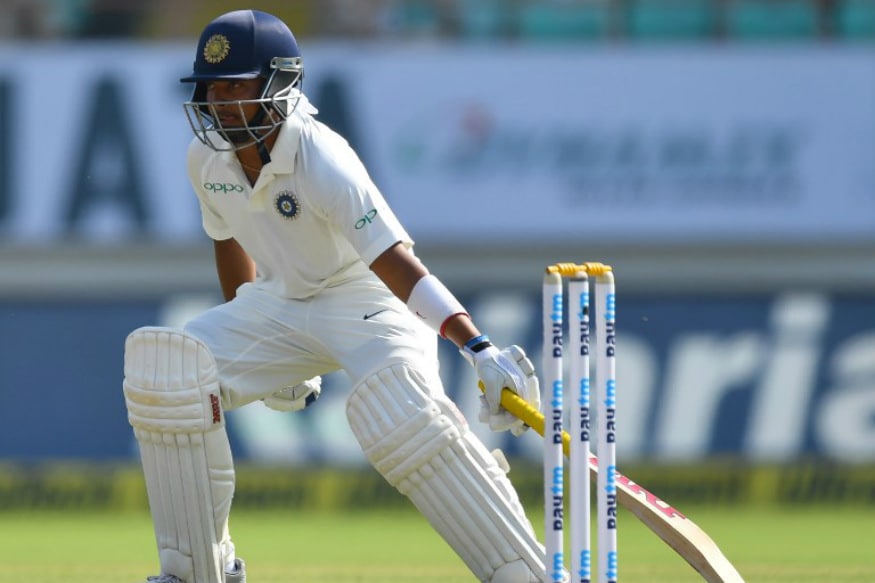 India's 2-0 win over the Windies, with crushing victories in Rajkot and Hyderabad inside three days, was yet another dominant performance at home. As you would imagine, sterling performances of this kind will result in some impressive numbers. Let's have a look at a few of the more collar grabbing ones:
19: India's Win-Loss ratio in Tests at home in the last 5 years. It has won 19 Tests and lost 1 (5 drawn). It is by far the best win-loss ratio for any team in this period. Australia, with 19 wins and 2 losses from 26 matches at home follow India.
7: India has the joint-most number of innings victories at home in the last 5 years. England also has 7 but in 10 more Tests.
10: Number of consecutive Test series wins at home – starting from the Border-Gavaskar Trophy in Feb. 2013 to West Indies in India, Oct. 2018. Only Australia has had a 10-series streak before (twice).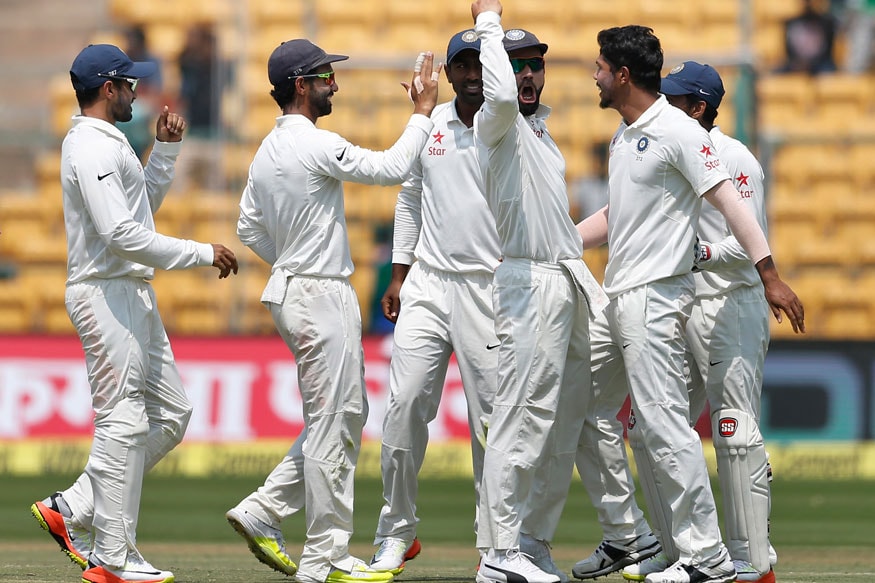 26: Number of consecutive Test series at home in which India has won at least one Test. The last home series in which India did not win any Test was against New Zealand in October 2003.
118.50: Prithvi Shaw's Batting Average in the series. It is the fourth-highest batting average for an Indian opener in a Test series (two or more matches) after Sunil Gavaskar (154.8) in 1971 in West Indies, Virender Sehwag (122.75) against Sri Lanka at home in 2009 and Dilip Sardesai (120) against New Zealand at home in 1965.
237: Prithvi Shaw's run aggregate in the series. He also scored at a staggering strike rate of 94.04.
34: Maximum number of boundaries hit in the series – by Prithvi Shaw.
46.25: Roston Chase's Average in the series. With 185 runs in 4 innings, he was also the highest scorer of the series for the West Indies (and the second-highest overall).
314: Number of Balls Faced by Roston Chase in the series – the maximum by any player. He came out to bat when his team was under pressure (of falling wickets) and rescued them by not only scoring tough runs but also occupying the crease for long periods of time.
In fact only five other batsmen have scored at least 400 runs and also played more balls/innings from Number 6 than Chase since his debut in July 2016.
2: Fifties by Rishabh Pant in the series – no other batsman crossed 50 twice in the series.
(Twitter/ BCCI)
346: Runs scored by Rishabh Pant in his first 5 Tests. Just for perspective, Sachin Tendulkar scored 239 runs in his first 5 Tests and Virat Kohli had scored 202.
5: Number of consecutive series in which Virat Kohli has scored at least one hundred - 1 against Sri Lanka away, 3 against Sri Lanka at Home, 1 in South Africa, 2 in England and 1 against West Indies.
1: Ravindra Jadeja scored his first Test hundred against West Indies in Rajkot.
11 and 28.8: The highest number of wickets in the series and the best Bowling Strike Rate in the series – Umesh Yadav. His Strike Rate is also the second-best for any Indian pace bowler in a home-series (at least bowl in 2 Tests in a series) after Mohammed Shami (26.8) against West Indies in 2013.
3: Umesh Yadav picked up 10 wickets in Hyderabad. This was only the third-time that an Indian pace bowler has taken a ten-wicket haul in India (Kapil Dev did it twice – 11/146 against Pakistan in Madras in 1980 and 10/135 against West Indies in Ahmedabad in 1983. Javagal Srinath picked 13/132 against Pakistan in Calcutta in 1999).
1:This is the first-time in a Test series in India (in which Ashwin and Jadeja have both played the whole series) that a third-spinner has been the leading wicket-taker. Kuldeep Yadav picked 10 wickets in the series. Ashwin bagged 9 while Jadeja returned with 7.
5: Jason Holder picked up a fifer against India in Hyderabad. He now has 5 fifers in the last two years. Amongst fast bowlers, only Kagiso Rabada has more (6). Shannon Gabriel and James Anderson also have 5 each in this period.
35.23: India's Batting Average – Bowling Average (Runs scored/wicket – Runs conceded/wicket) in the Test series against West Indies – the best differential for India against West Indies in 12 home series. It is the fifth-best Batting Average – Bowling Average series differential for India against any opposition at home (Two series involving Zimbabwe and one each by Bangladesh and Sri Lanka fared worse).